Reporter's Notebook
The gym at the top of the world
---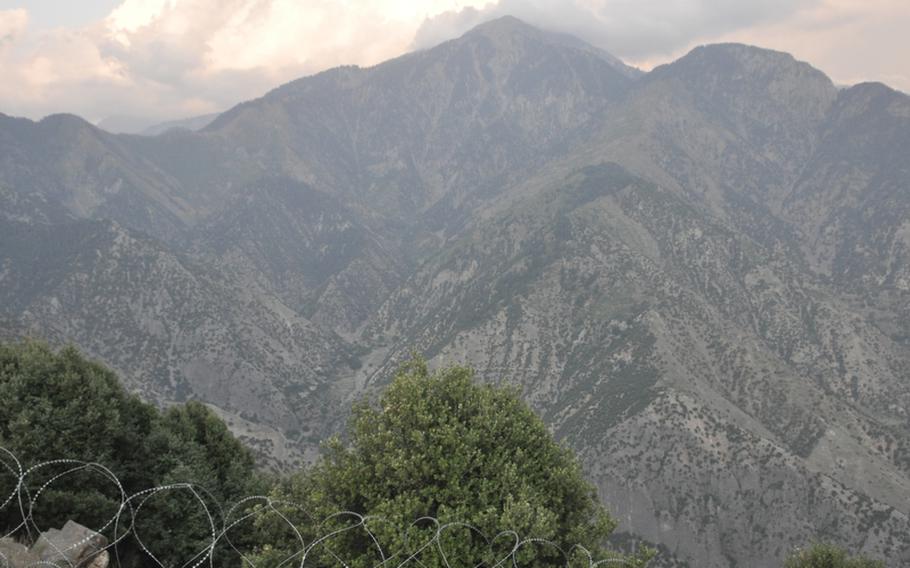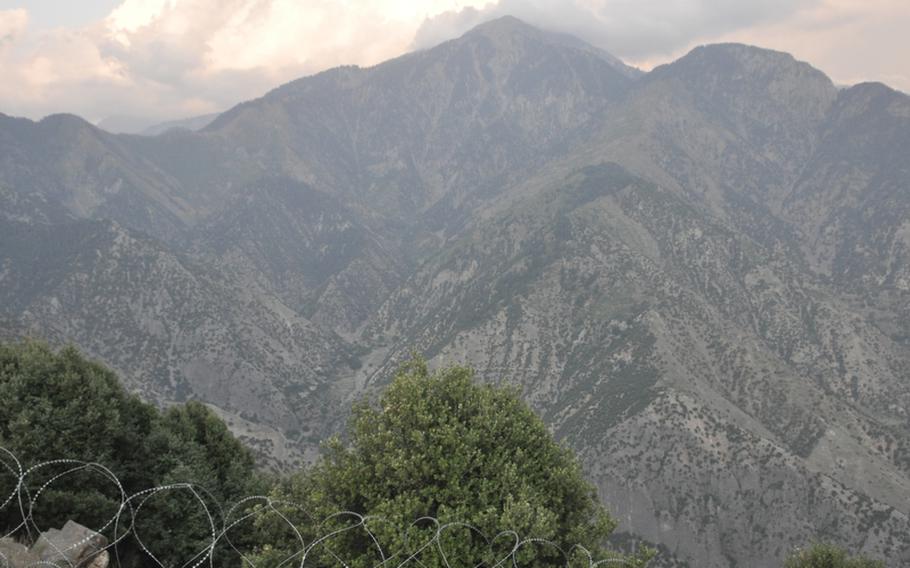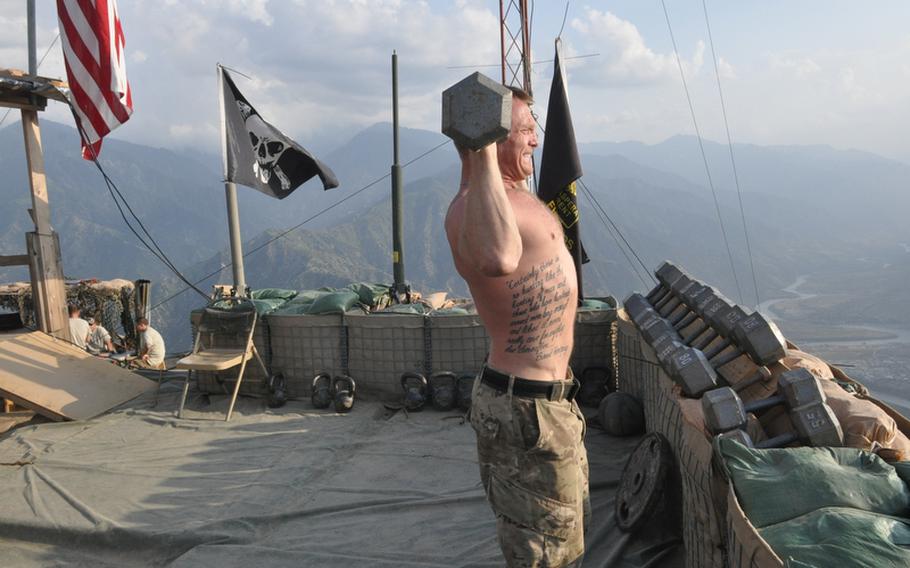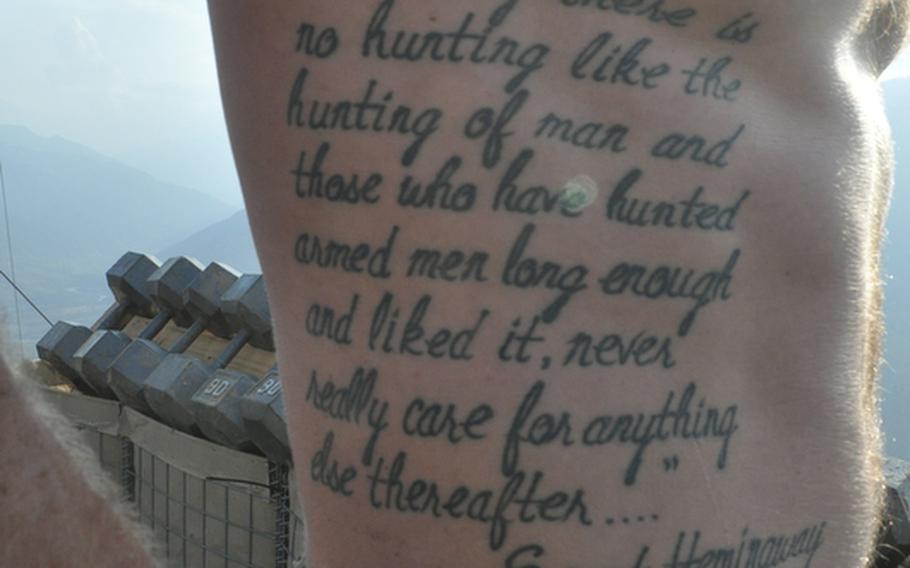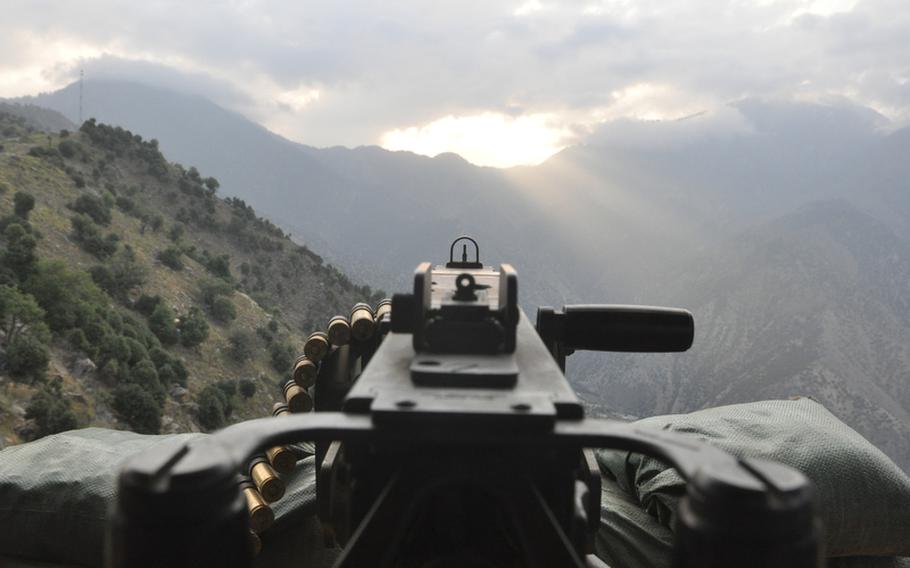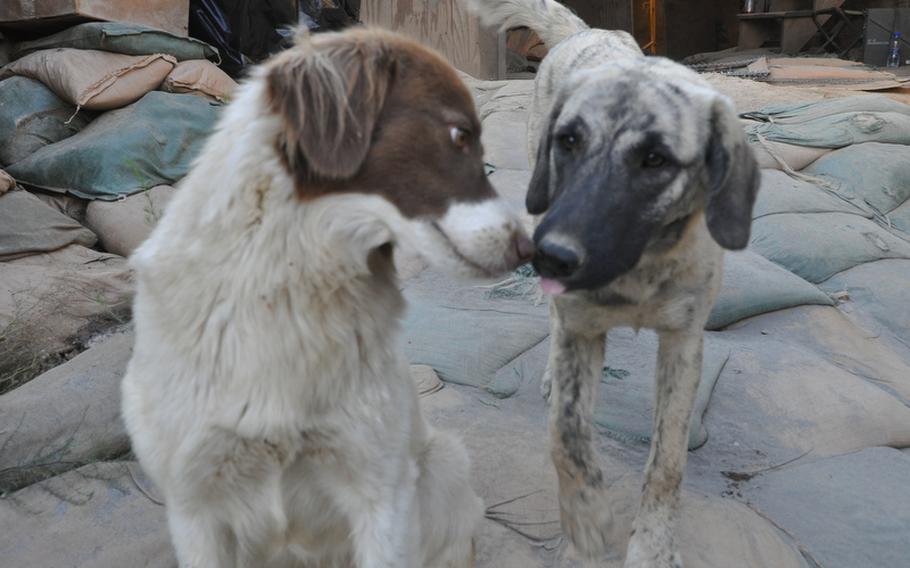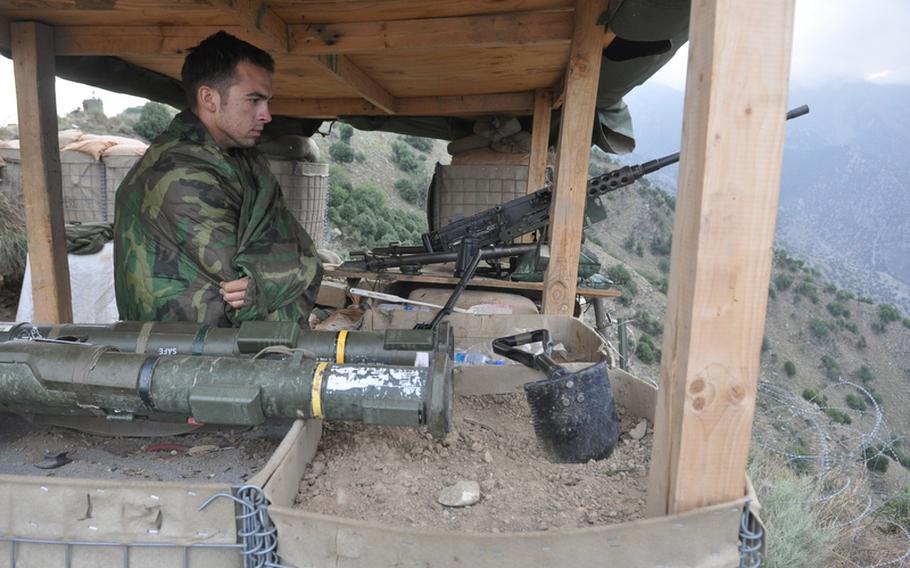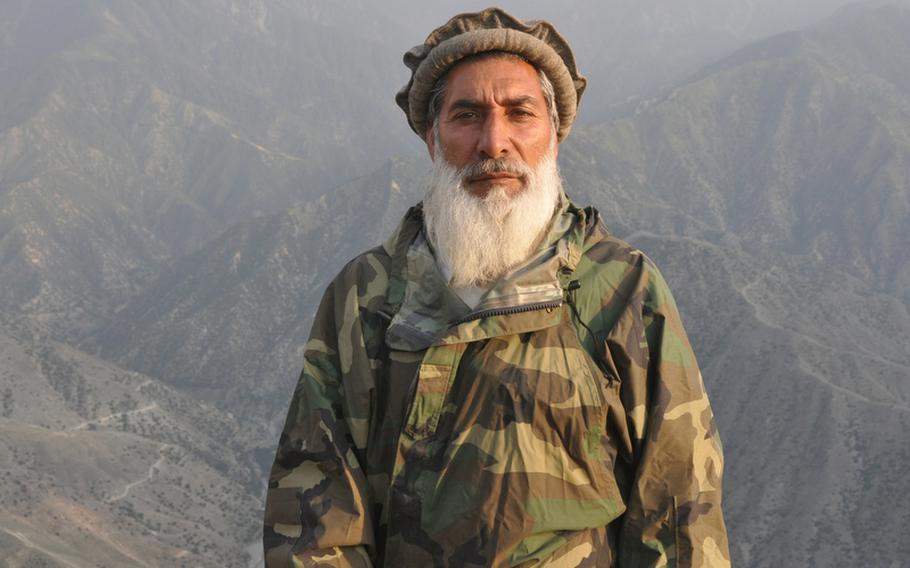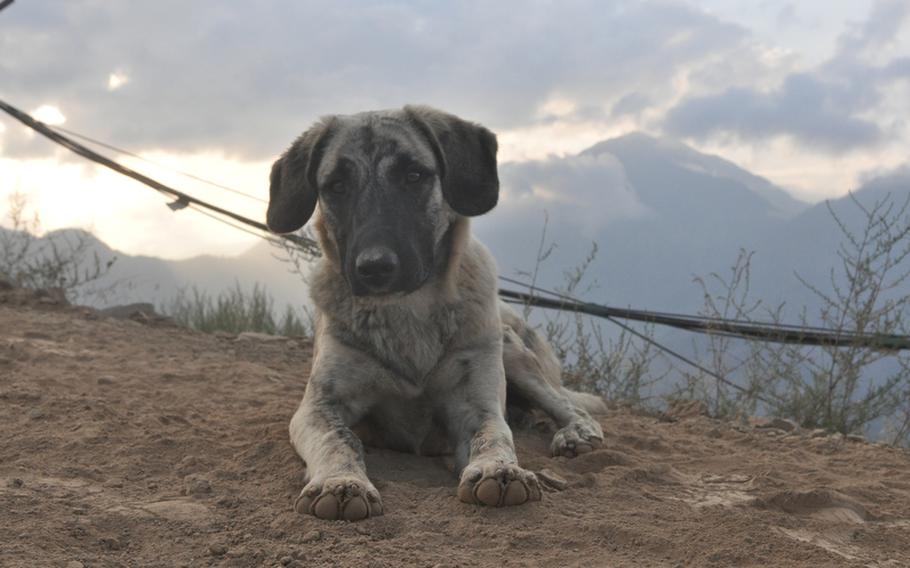 NARAI, Afghanistan — Observation Point Mustang might boast the best open-air gym this side of Muscle Beach in Venice, Calif.—with a few differences.
Subtract the Pacific Ocean, sidewalk gawkers and live music. Add the Kunar River, Islamic militants and mortar fire. Then look down.
"This is the gym at the top of the world," said Pfc. Jeremiah Chapman, 23, of Gallipolis, Ohio, as he finished a set of bicep curls with a 55-pound barbell. "You can see forever."
OP Mustang hugs a narrow slice of granite nearly 6,700 feet above sea level in the Hindu Kush mountain range of eastern Kunar province. Pakistan looms less than 10 miles away behind a shark-toothed ridgeline to the east.
Some 20 members of the 3rd Brigade Combat Team of the 25th Infantry Division occupy the patrol base at a given time, arriving by helicopter from Forward Operating Base Bostick in the Kunar River Valley. A handful of them are stationed here; the rest move through on monthlong rotations.
From their high-altitude roost, the soldiers watch over Bostick nearly 3,400 feet below and scan mountain passes for insurgents slipping across the Afghanistan-Pakistan border.
Between guard shifts they find time to work out in the gym they finished building earlier this month. The sturdy wooden deck includes a bench press and a large collection of free weights, and offers the kind of gasp-inducing views that, in a land without war, would lure tourists from around the world.
"It may look like a vacation spot, but this base is a great military asset for us," said Sgt. Christopher Mitchell, 34, of Flint, Mich., cooling down after a short lifting session. "We can see up and down the valley for miles and we can keep an eye on what's happening at the border."
Bostick's valley locale makes it an inviting mortar target for insurgents. Earlier this year they routinely fired on the base and twice attacked Mustang from a mountain that U.S. soldiers refer to as Rocket Ridge.
The mortar team at Mustang responded by hitting the enemy position almost daily for six weeks.
"Since then, it's been quieter," said Sgt. Eric Scharf, 27, of Temecula, Calif., who leads the team. "I think they got the message."
--------
OP Mustang provides the amenities of a larger base, with Internet and phone connections, a shower with hot water and a cook who prepares breakfast and dinner every day. Bean, Cookie and Sammy, a trio of mutts brought to the mountaintop by previous units, serve as companions and an early-warning detection system, barking at unfamiliar noises during the night.
"Everyone loves having the dogs around," Scharf said. "They sort of remind you of home."
Perhaps the only unpleasant aspect of life for soldiers posted at Mustang — aside from the occasional enemy mortar — is collecting and burning their own trash, a job that requires cleaning out the latrine.
One morning last week that malodorous task fell to Pfc. Dakota Williams, 20, of Broken Bow, Okla. Yet he felt a certain degree of national pride as he watched the flames.
"The way I look at it," he said, "not too many people can claim they've burned [expletive] for the good of their country."
---------
U.S. soldiers share the mountain outpost with a half-dozen members of the Afghanistan Security Guard.
One of the senior Afghan guards discussed his fears for his country as U.S. forces begin withdrawing this summer. President Barack Obama revealed last month that he intends to bring home one-third of the roughly 100,000 U.S. troops serving here by next September.
"It is good for the Americans to get out so they can return to their families," said Asadullah, who like many of his countrymen has only one name.
"But it is not good for us, because we don't have a strong army and a strong police force," he said, speaking through an interpreter. "Since the president made his announcement, it has made the insurgents strong and hopeful to take over the country once again."
The 50-year-old Asadullah fought with the mujahedeen during the Soviet Union's 10-year siege of Afghanistan that ended in 1989. With his ivory beard and serene presence, he calls to mind an older Ahmad Shah Massoud, the late, revered guerrilla leader whose strategic prowess helped defeat the Soviet forces.
"I'm sure after the Americans go, we will have a very bad war," Asadullah said. "We will fight each other for a very long time, and the country will be destroyed once again."
---
---
---
---