Taliban, Afghan government announce three-day cease-fire to mark Eid holiday
by
Phillip Walter Wellman
May 23, 2020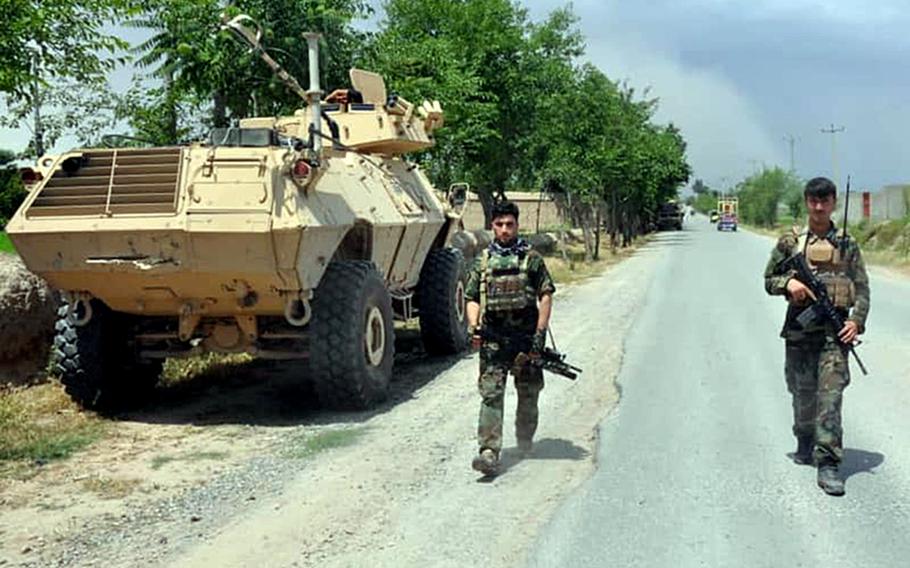 KABUL, Afghanistan — The Taliban and the Afghan government have announced a three-day cease-fire across Afghanistan starting Sunday to mark the Islamic holiday of Eid al-Fitr.
Taliban fighters were ordered not to attack government forces "in any place" during the period unless they are attacked first, according to a statement released by the group late Saturday.
Fighters also were advised not to travel into government-controlled territory during the pause, and government troops would not be allowed into insurgent-controlled territory, the statement said.
Shortly afterward, Afghan President Ashraf Ghani extended the offer of peace.
"As commander and chief, I have instructed (government forces) to comply with the three-day truce and to defend only if attacked," Ghani said on Twitter.
The U.S. military in Afghanistan welcomed the halt in fighting.
"We reiterate our call for the militaries of all sides to reduce violence to allow the peace process to take hold," U.S. Forces-Afghanistan spokesman Col. Sonny Leggett tweeted.
The announcements followed an uptick in violence across Afghanistan since a U.S.-Taliban deal was signed in late February that could see all American troops pull out of Afghanistan by mid-2021.
U.S. officials had expected the deal would usher in a prolonged period of reduced violence and quickly lead to formal talks between the Taliban and Afghan government on reaching a comprehensive ceasefire. However, the insurgents almost immediately resumed attacks on Afghan forces.
The spike in violence and issues like a dispute over a prisoner release have delayed the peace process by over two months.
Earlier this month, Ghani ordered the military to resume offensive operations against the Taliban, citing a rise in Taliban attacks. Government forces had been observing a purely defensive posture for roughly two months in a bid to advance the peace process.
The Taliban, Afghan and American militaries observed a period of reduced violence in the week leading up to the signing of the U.S.-Taliban deal on Feb. 29.
All sides also agreed to separate ceasefires during Eid al-Fitr in 2018, during which Taliban fighters were welcomed into several Afghan cities and posed for selfies with residents.
wellman.phillip@stripes.com Twitter: @pwwellman