'Sticky bombs,' like those used in Iraq, now appearing in Afghanistan
by
Heath Druzin
July 22, 2012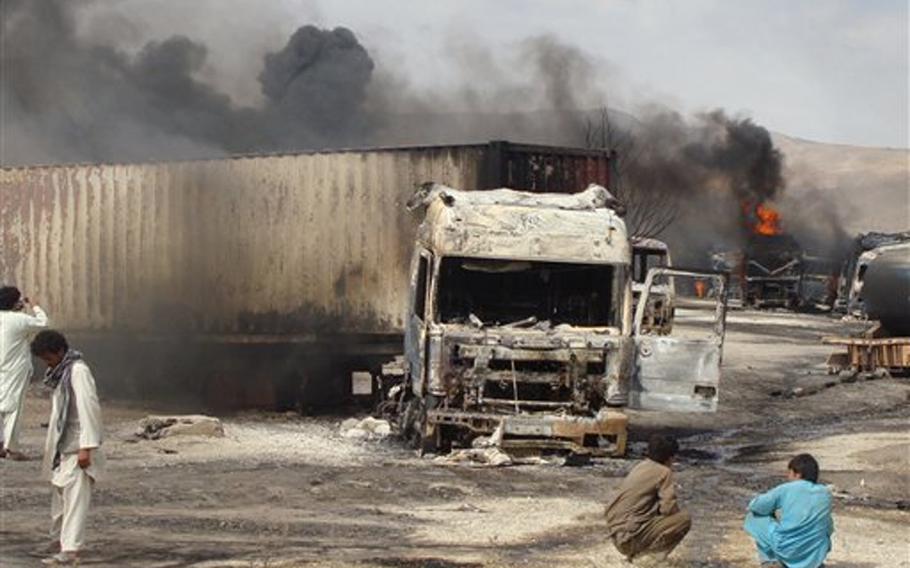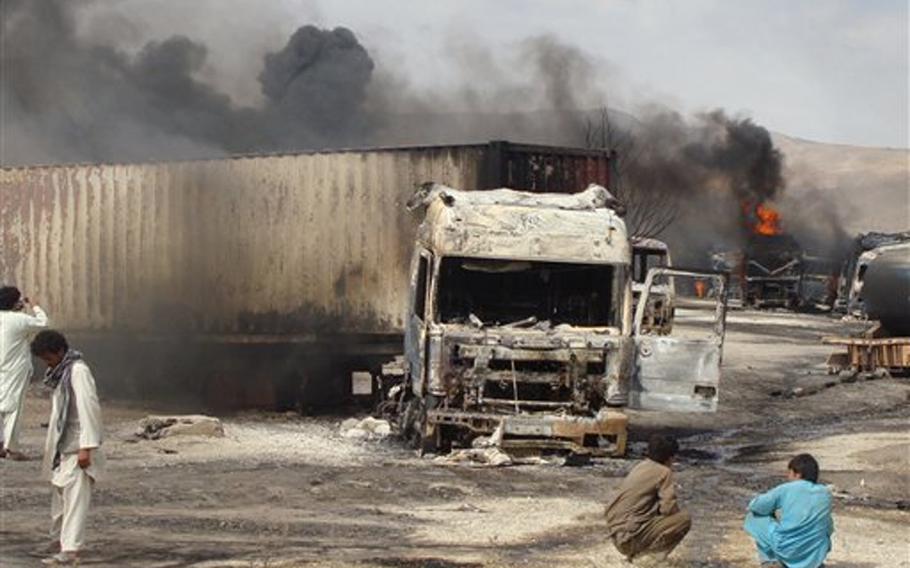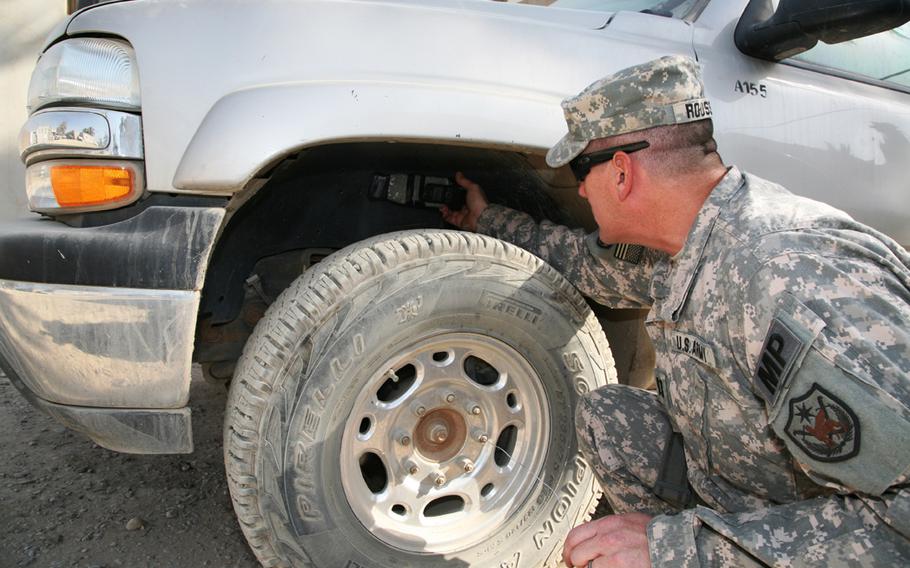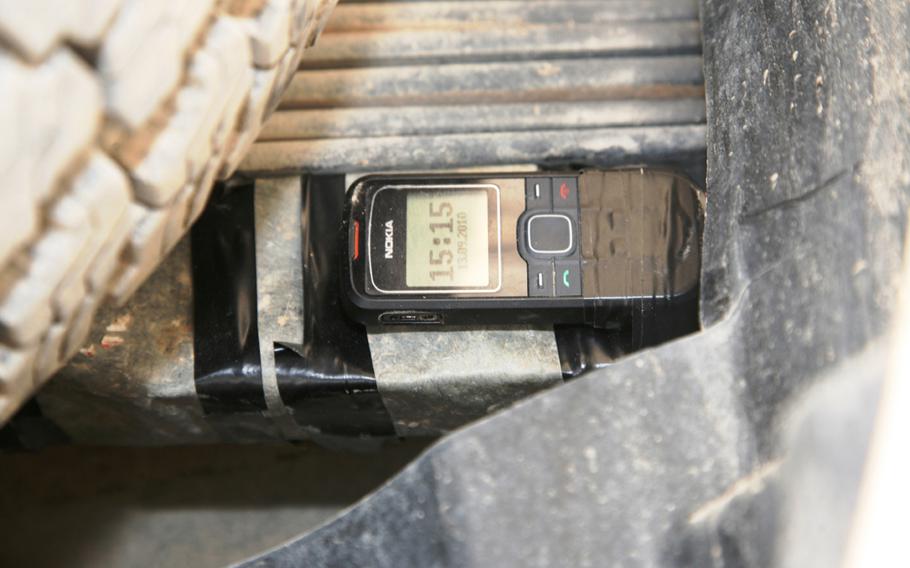 KABUL – In the midst of a rash of assassinations and attacks on supply trucks across Afghanistan, it seems insurgents are employing a new weapon some American war veterans will recognize: sticky bombs.
"Sticky bombs" are magnetic explosive devices that stick to metal (often placed on the underside of cars) and became the assassination tool of choice in Iraq during the latter part of the U.S. occupation. Now, in the span of a week, four incidents that resulted in deaths and mass destruction employed the hard-to-detect bombs.
It represents a more sophisticated, precision killer than roadside bombs, which are often a jug of fertilizer that blow up the first truck heavy enough to engage the detonator. Sticky bombs also appear to be yet another threat to NATO supply lines, as evidenced by almost two dozen trucks wiped out in a single magnetic bomb attack.
Afghan security officials are pointing to Pakistan and Iran as the source of the bombs.
"All the proof and evidence is that these come from a neighboring country," Sediq Sediqqi, the spokesman for the Afghan Ministry of the Interior.
The recent attacks happened in quick succession:
- On July 13, Hanifa Safi, Laghman province's head of women's affairs, was killed and 11 other people were injured by a magnetic bomb attached to her car in Laghman's capital.
- Three days later the same type of bomb blew up a district governor's car in Kunduz, killing a bodyguard and wounding eight others.
- On Wednesday, 22 NATO supply trucks were blown up in quiet Samangan province by suspected sticky bombs.
- Also Wednesday, police in neighboring Baghlan province caught suspected insurgents trying to attach magnetic bombs to yet more supply trucks.
ISAF officials claim none of the trucks burned were contracted for NATO bases, though local security officials and the Taliban said they were bound for NATO bases and the road they were on is heavily traveled by NATO supply trucks on the so-called 'Northern Route.'
Several other government and security officials have been the target of assassination attempts across the country, though the attackers employed other methods.
Taliban spokesman Qari Yousaf Ahmadi acknowledged the recent use of magnetic bombs, which normally pack less punch than fertilizer bombs, alluding to less potential for civilian casualties.
"Our guerrilla fighters have started using sticky bombs in the right situation and on some special occasions … especially in crowded places and when a car is moving in a city," he said.
He vehemently denied the bombs were supplied by other countries, saying Taliban fighters have the know-how to make the bombs themselves.
"We don't need anyone's help," he said.
The bombs are particularly insidious, as they are small, hard to detect, and can turn an unwitting driver into a suicide bomber.
"It's very difficult, no doubt, but at the same time, our investigation teams are trying to brief our forces across the country on how they can prevent such explosions or attacks," Sediqqi said.
Coalition officials declined an interview request, saying speculation about the types of explosive devices puts troops at risk, though all four incidents have been widely reported. There do not appear to have been any recent magnetic bomb attacks directed at coalition forces.
A statement from the International Security Assistance Force read: "The safety of coalition and (Afghan National Security Forces) servicemembers is of utmost importance to ISAF. We are constantly refining our tactics, techniques and procedures in order to counter the latest threats and to stay one step ahead of the insurgency."
druzinh@estripes.osd.milTwitter: @Druzin_Stripes