Stepbrothers reunite on Afghanistan deployment for first time since 2001
by
Chad Garland
September 2, 2020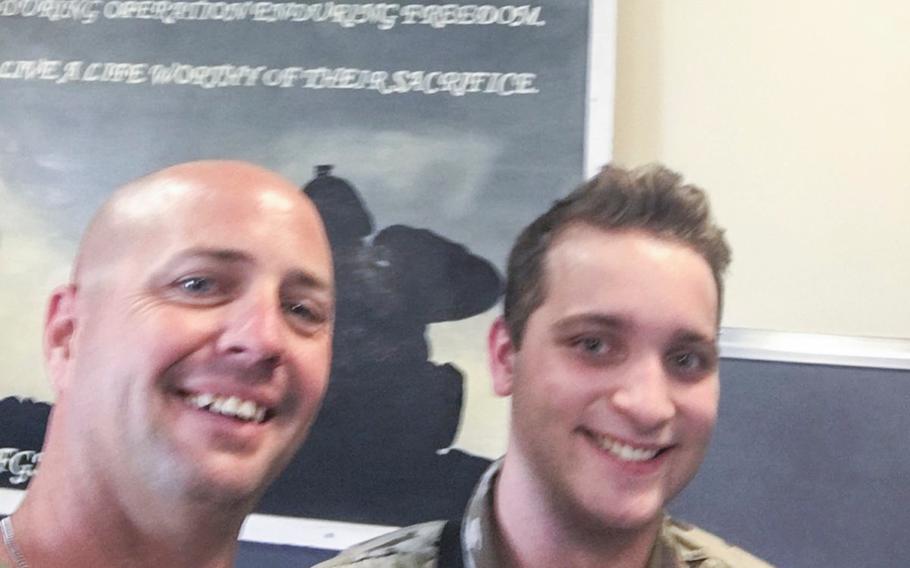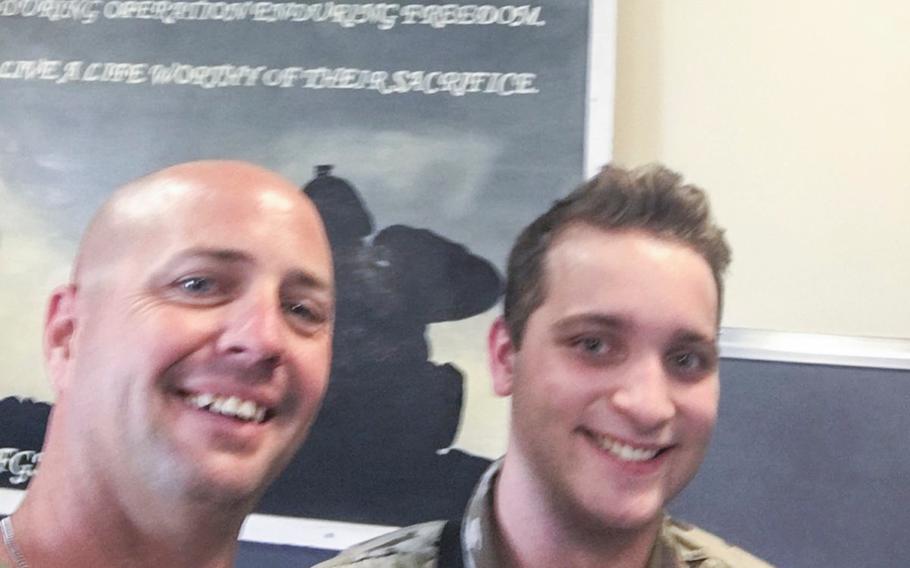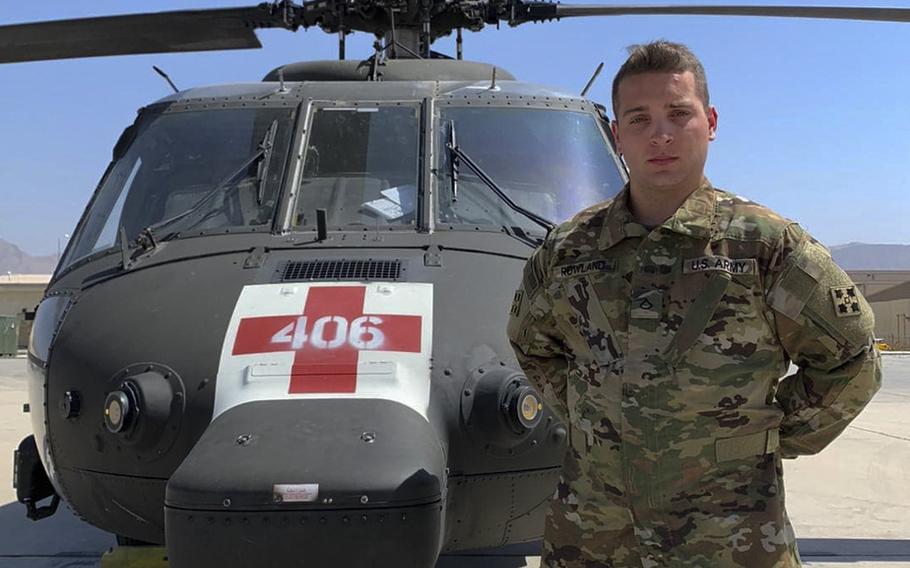 Staff Sgt. Johnathan "Ben" Cox had just joined the military and his stepbrother was still a baby the last time the two had seen each other.
When he shook hands with Pfc. Tyler Rowland at Afghanistan's Bagram Airfield in late July, it was their first meeting since 2001 — the year the war began — an Army statement quoted Cox as saying.
"Now here he is in front of me, a grown man in the same uniform I'm wearing, on his first deployment and me coming off my sixth," Cox said.
A wheeled vehicle mechanic with 1st Battalion, 3rd Security Force Assistance Brigade, the elder of the two brothers said he was "floored" to see Rowland, who is 18 years his junior and deployed as a helicopter repairer with the 4th Combat Aviation Brigade, 4th Infantry Division.
"It felt surreal," said Rowland, who didn't recognize Cox until they clasped hands on the second floor of the passenger terminal at the sprawling American base north of Kabul. "Actually meeting him for the first time, it was amazing."
Their conflict-zone reunion came in what might be the final months of America's longest war, as the Taliban and the Kabul government inched toward peace talks under a U.S.-brokered deal that seeks to reconcile the warring sides and is expected to see American troops depart within the next year.
The stepbrothers had been in touch before. When Cox heard Rowland was considering joining the Army, he offered some advice from his own experience, suggesting his younger brother consider his long-term goals.
"I told him being in the Army, one thing I regret is not changing my military occupation specialty," said Cox, who said auto mechanics was his passion. "Working on cars is fun and all, but working on Humvees and military equipment, you get burned out."
Both mechanically inclined soldiers grew up in Gig Harbor, Wash., where Rowland's mother, Andi Larsen, helped raise Cox as his stepmother from the time he was five until he joined the Army.
"Tyler has heard me talk about his older brother Ben his whole entire life," Larsen said in the statement. "It was strange that he never met him, but by talking about him and showing Tyler pictures, I kept him alive and made Ben real for him."
Rowland's Fort Carson, Colo.-based command worked to make the reunion happen, the statement said. It served as a reminder for leaders to care for their troops, said Rowland's boss with the 2nd General Support Aviation Battalion, also known as the Mustangs.
"I want the Mustangs to understand nothing is more important to Ivy Division leaders than our soldiers and their families," said Lt. Col. Tyler Partridge, commander of the battalion, whose helicopters have recently been ferrying relief supplies to areas of Parwan province devastated by flooding.
Cox's chain of command also accommodated the 20-minute meeting, which took place as the older sibling was preparing to depart Bagram with his Fort Hood, Texas-based unit, the statement said.
"I said, 'Are you kidding me right now? This is crazy!'" Cox said. "I never heard of this before. I was absolutely floored. I was so ecstatic I didn't know what to say."
Rowland's mother was thankful they had a chance to reconnect, her voice cracking as she spoke about the event, according to the statement.
"It was special," she said. "I am so proud of both of them. They're both so brave, and they are good men. They put the right things first. They deserved this."
garland.chad@stripes.com Twitter: @chadgarland