School an international affair for Bahrain students
By
Hendrick Simoes simoes.hendrick@stripes.com
August 22, 2013
---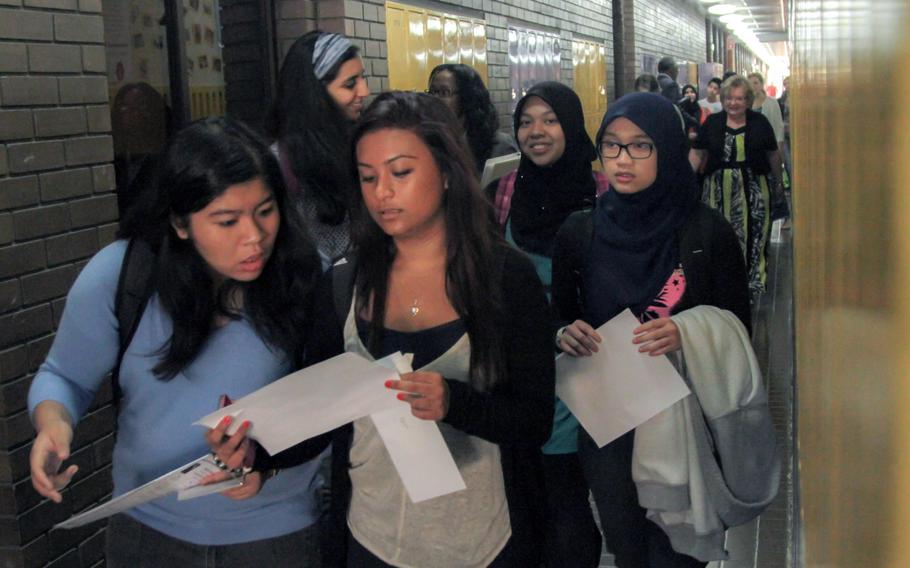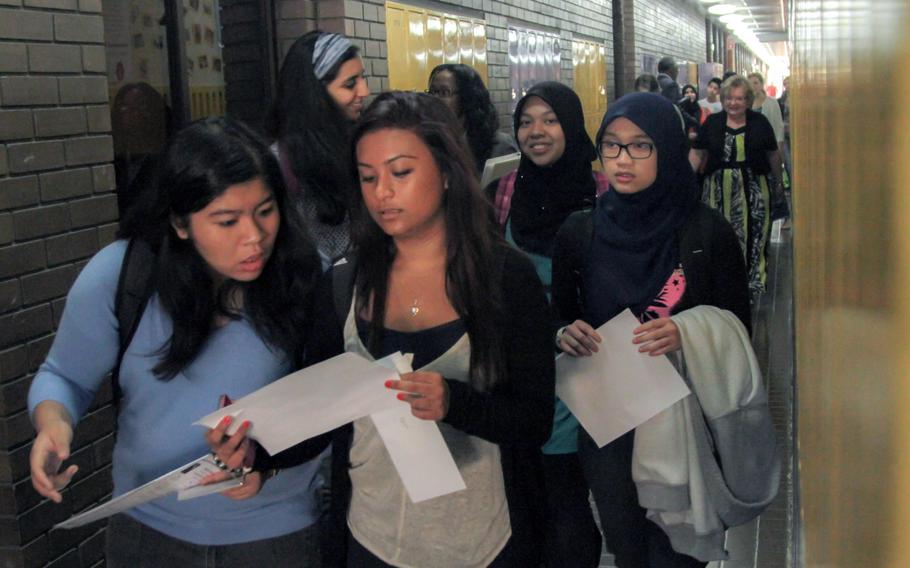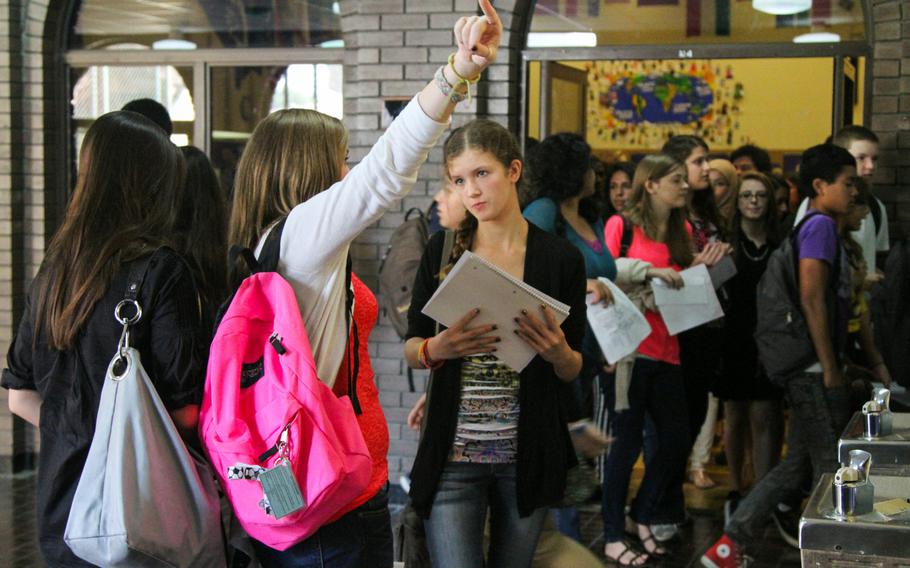 MANAMA, Bahrain — Students greeted each other with hugs as they reunited after the summer break; others, seemingly lost, wandered the halls; and the sound of lockers clanked as they opened and closed. "My locker is broken," a student shouted.
The familiar sights and sounds of the first day of school returned Thursday to the Bahrain Schools, located a five-minute drive from Naval Support Activity Bahrain, where about 6,500 U.S. personnel serve — an increasing number of them accompanied by their families while on assignment to Bahrain.
Technically last year, the Bahrain School became Bahrain Schools when the growing number of American children attending prompted Department of Defense Dependents Schools officials to make the elementary school its own entity operating under the same roof. Approximately 650 students attend both schools combined — more children this year than last. The exact number of middle and high school students was not immediately known, but there was a 7 percent increase in the enrollment of elementary schoolchildren this year.
School officials said they fully expect enrollment to increase as more servicemembers get permission from the Navy to bring their families to Bahrain — the only Middle East country where the military allows accompanied tours on a large scale.
But what makes this school different from most other American schools is that coming to school here is more like attending an international cultural event. There are students from more than 30 nationalities attending the school. "It's like a mini-United Nations here," said Samira Danouni, a French teacher. Students from the various nationalities not only attend the same school, they share classes as well.
"No one here cares what nationality, religion or what your background is," explained Danouni.
Audriana Ariza, an 11th-grader who attended last school year, said that, at first, the thought of going to school in Bahrain was "nerve-wracking." But now she's eager for the new school year.
"Being able to learn from everyone's culture is wonderful ... because you can't do that in the States."
Twitter: @hendricksimoes
---
---
---
---