Report: Drug use plagues millions of Afghans, including children
---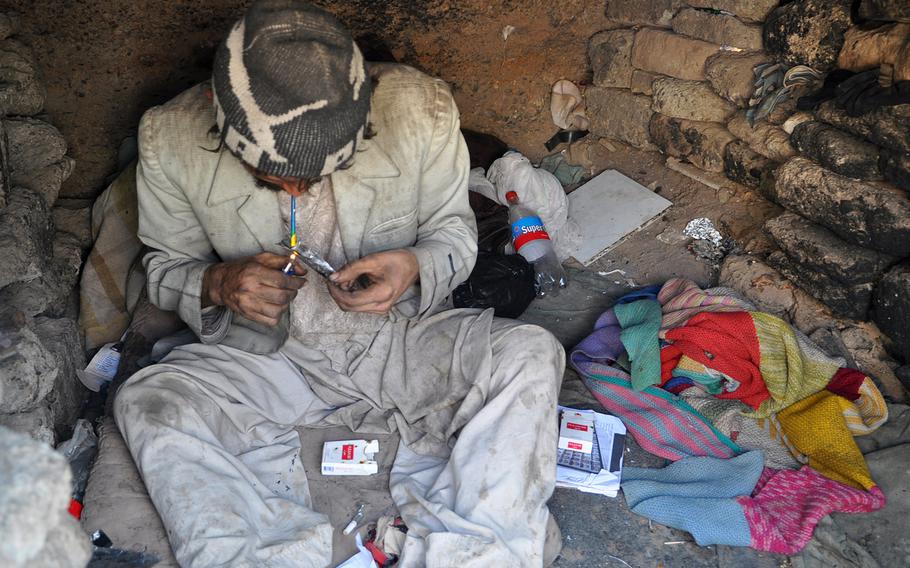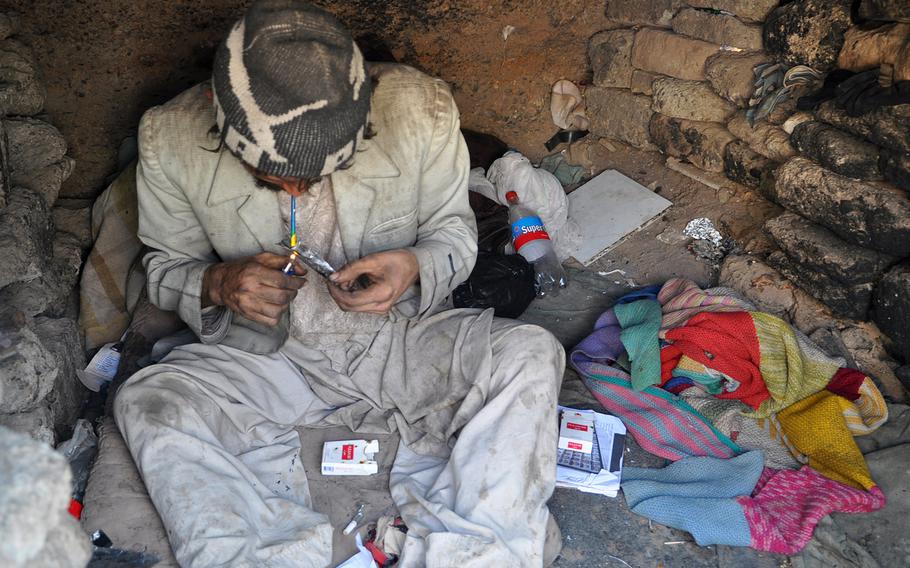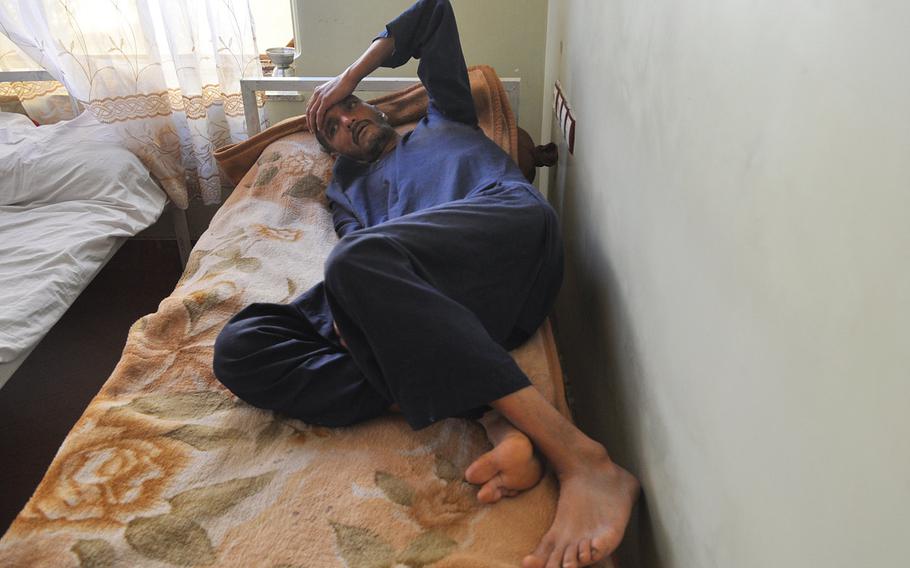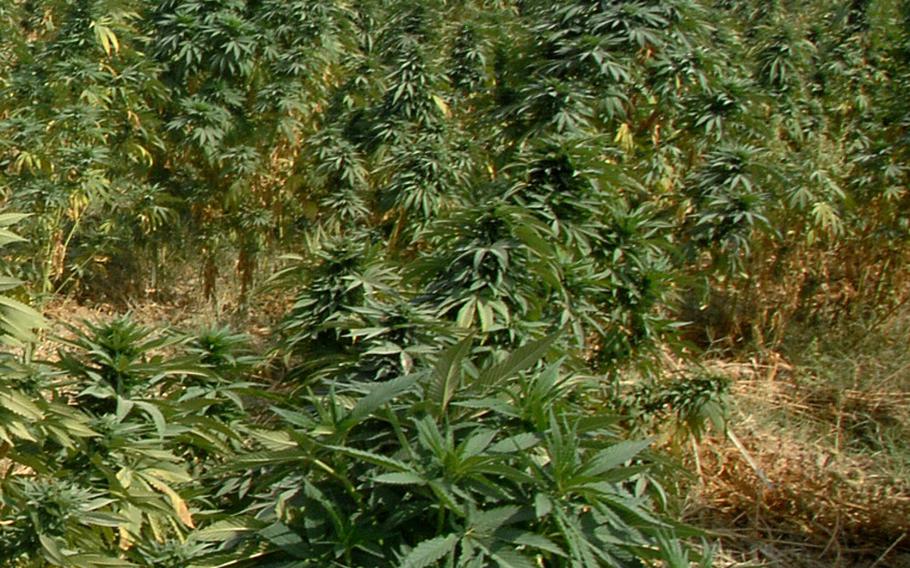 KABUL, Afghanistan — More than one in 10 Afghans regularly use illegal drugs, including many children, according to an Afghan government survey released Tuesday.
Afghanistan produces roughly 90 percent of the world's supply of opiods, which include opium and heroin. Marijuana is also grown widely, and the production of illegal narcotics has reached record levels, despite billions of dollars and years of international counternarcotics efforts.
As many as 3.3 million Afghans may use illegal drugs, according to the survey, which received funding from the U.S. State Department. It is the first such survey to be based on the toxicological screening of subjects.
Nine percent of Afghan children under the age of 15 — including more than 11 percent of rural children — tested positive for drugs, the survey found.
More than 30 million people live in Afghanistan.
The survey was conducted in two parts. The first, completed in 2012, examined urban populations. The second surveyed rural areas. Those results as well as the combined data were released Tuesday.
The survey found that 13 percent of rural resident use narcotics, compared with 5 percent who use drugs in urban areas.
Opioids such as opium and heroin are the drug of choice for the majority of Afghan narcotics users, according to the survey, with 7 percent of the total participants testing positive for such use. Opioids derived from poppies were found in fully 25 percent of rural households surveyed.
The numbers represent an increase over the percentage of use found in previous years, said Salamat Azimi, Afghanistan's minister of counternarcotics. Though the previous studies were based on anecdotal evidence, not toxicology. She attributed the high drug use to continued poverty, war and insecurity, all of which tend to hit rural areas the hardest.
"Despite national achievements in counternarcotics, there is still more needed," Azimi said.
William Brownfield, U.S. assistant secretary of state for International Narcotics and Law Enforcement Affairs, called the report's findings "disturbing" and said drug use is a problem that can only be addressed through cooperation.
"Drug use is an Afghan problem, it is an American problem, and it is a problem for all… of the United Nations' member states," said Brownfield, who was in Kabul to discuss counternarcotics policies with Afghan officials. "Since the problem is a shared problem, the solution must be a shared solution."
As worldwide demand for opium has diminished, U.N. officials say, the domestic market has become more of a focus for dealers.
The Taliban eradicated most opium cultivation in the 1990s, but after the U.S.-led military operation that toppled the Taliban regime in 2001, the militant group and many others in Afghanistan have turned to raising the crop. During the international coalition's time in Afghanistan, opium production hit all-time highs. After more than $7 billion in foreign anti-narcotics efforts, the drug problem is one of the most glaring failures of international and Afghan government programs over the past decade.
But Brownfield said drug programs need to focus on the future and not assign blame for the past.
"We know that drug programs of the past have not fully succeeded, otherwise we wouldn't be here," he said.
Afghan and international officials shouldn't give up because the future of Afghanistan's young generations depends on overcoming the problems posed by drug production and addiction, he said.
Opium cultivation and production reached record levels last year in Afghanistan, according to the United Nations, increasing as much as 17 percent over 2013. Officials estimated that the country's farmers produced about 6,400 tons of opium in 2014.
smith.josh@stripes.com Twitter: @joshjonsmith
---
---
---
---