Photos: Coastal Patrol ships arrive in Bahrain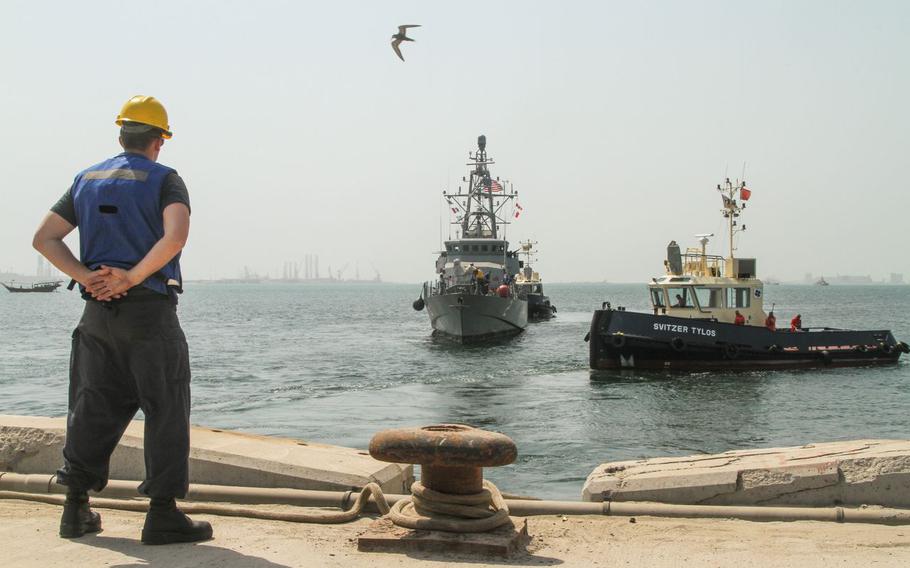 The U.S. Navy 5th Fleet welcomed three Coastal Patrol ships Wednesday to be permanently stationed in Bahrain. But after a 37-day transit from Norfolk, Va. on a transport ship, getting the ships to their new pier was a slow and meticulous 10-hour process that started at midnight.
Read a story about the ships' arrival here.