Pentagon says 11,000 troops in Afghanistan, additional forces not deployed
by
Corey Dickstein
August 30, 2017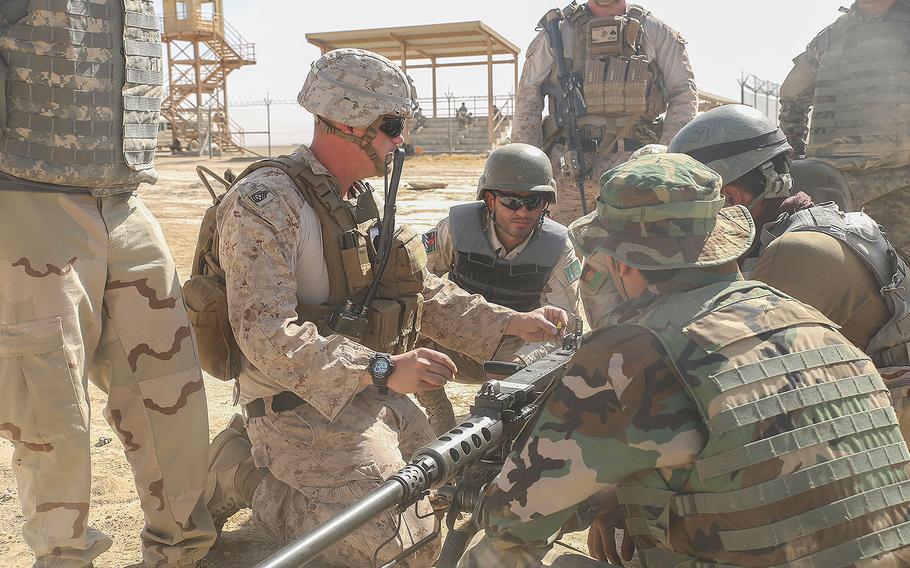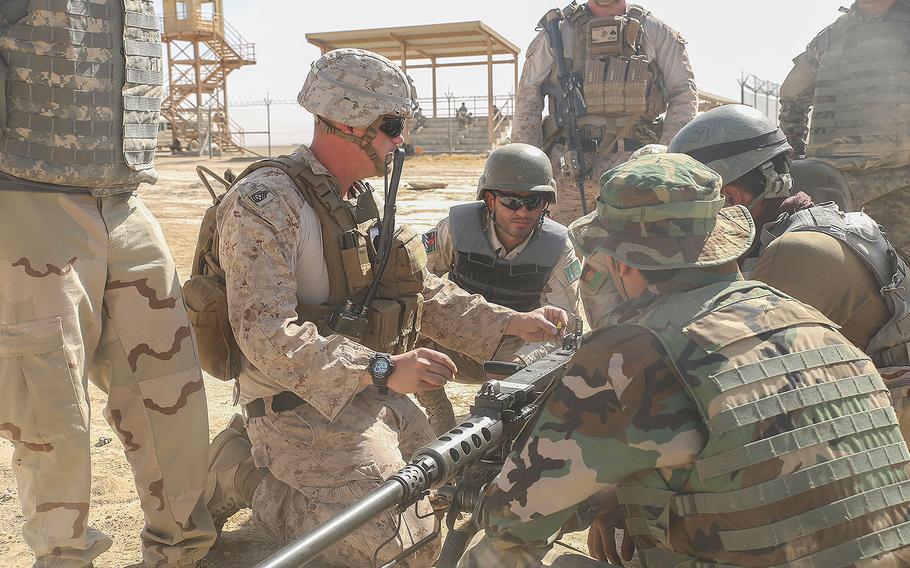 WASHINGTON — There are roughly 11,000 American troops serving in Afghanistan, the Pentagon announced Wednesday, saying it has eliminated misleading troop caps that failed to account for servicemembers on temporary duty.
The announcement followed a comprehensive review of U.S. forces in Afghanistan ordered by Defense Secretary Jim Mattis as he studies how many additional troops to deploy into the country to break a stalemated war with the Taliban, said Marine Lt. Gen. Kenneth F. McKenzie, director of the Joint Staff.
"No troops have started to flow [into Afghanistan]," he said. "No decisions have been made by the secretary. No deployment orders have been issued."
There have been 11,000 U.S. troops in Afghanistan for at least the last six months, McKenzie said. It is a sharp increase over the 8,400 previously reported to be there by the Pentagon, which had used force management accounting practices implemented by former President Barack Obama's administration.
Mattis, who has previously expressed frustration with the way troops are counted, is expected to add some 4,000 additional troops to Afghanistan in the coming months, which were requested earlier this year by Army Gen. John Nicholson, the top commander in Afghanistan.
For now, the Pentagon is only announcing regular troop rotations. On Wednesday, the Army announced it would deploy the 3rd Infantry Division's 3rd Combat Aviation Brigade and 3rd Sustainment Brigade from Hunter Army Airfield and Fort Stewart in Georgia to Afghanistan this fall. They will replace the 16th Combat Aviation Brigade, 7th Infantry Division and the 1st Sustainment Brigade, 1st Armored Division who are now there. The Pentagon did not say how many troops will deploy.
The 3rd Infantry Division units could potentially deploy with larger forces than they are set to replace because the elimination of the Obama-era force management levels will allow commanders to send full units, McKenzie said. Under the previous guidelines, units – especially aviation units – were often forced to deploy without their entire force. Uniformed helicopter maintainers, for example, were often left back home while civilian contractors served as helicopter mechanics to drive down the military's size in war zones.
McKenzie said that practice would cease.
"This is an opportunity … to deploy whole, organic units that are at the maximum state of [combat] readiness into the fight," he said.
The Defense Department did not provide a thorough count of troops now operating in Iraq or Syria, but it plans to unveil more accurate numbers serving in those countries "soon," McKenzie said.
The Pentagon has said there are about 5,200 troops in Iraq and 500 in Syria now, but military officials have acknowledged both counts, like the previous count in Afghanistan, are low.
Dana White, the Pentagon's chief spokeswoman, said Wednesday the new counts for Iraq and Syria face "unique differences and concerns" that could complicate the Pentagon's review of its forces. She did not provide examples.
In Iraq, however, one of the concerns includes political sensitivities, especially with Prime Minister Haider al-Abadi, who is up for re-election next year.
Admitting the United States has more forces in Iraq than it currently claims could be a liability for al-Abadi with Iraqis who are concerned about the United States' continued presence in the country, wrote John Glaser, the director of foreign policy studies at the Cato Institute, a libertarian think tank.
But the military must balance those sensitivities with the transparency that it should provide to the American people who fund it, Glaser wrote last week.
"The number of troops the United States has in foreign countries, especially war zones, is unquestionably something the American people deserve to know," Glaser wrote. "… Greater transparency, and accuracy, on this issue is something to which the president and the military he commands ought to fully commit."
dickstein.corey@stripes.com Twitter: @CDicksteinDC