Pentagon: 3 American servicemembers killed in Jordan attack
---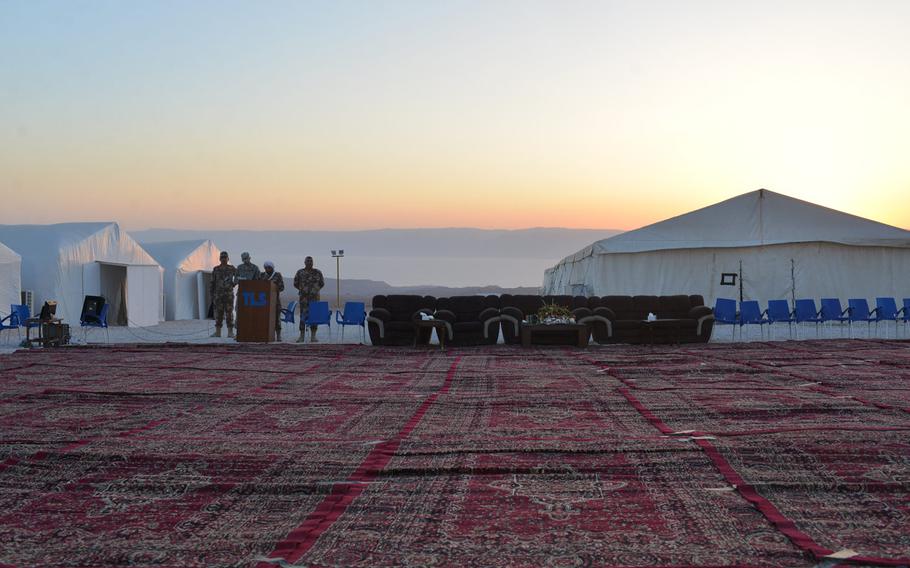 WASHINGTON — Three American servicemembers were killed Friday in an attack outside the gate of a military facility in Jordan where U.S. troops have been training local forces from Syria and Iraq to fight the Islamic State group, a Pentagon official said.
The Americans were in vehicles approaching the gate when they came under fire, Pentagon Press Secretary Peter Cook said in a prepared statement. He said it was not immediately clear what led to the attack.
"We are working closely with the government of Jordan to determine exactly what happened," Cook said. "Our thoughts and prayers are with the loved ones of these servicemembers. We will provide more information as appropriate."
One of the Americans died during the shooting and the two other servicemembers died later at a hospital from wounds sustained during the attack, said a U.S. official who spoke on condition of anonymity because he was not authorized to discuss the incident publicly.
A Pentagon official initially reported only one American was killed in the attack and two servicemembers were injured. Early local reports out of Jordan said two Americans were killed. A Jordanian military officer was also injured in the incident, according to a statement from its military.
Jordanian officials said the attack occurred at the al-Jafr air base in southeastern Jordan near the volatile city of Maan, a longtime hotbed of political unrest from homegrown extremists and pro-Islamic State group jihadis.
According to Jordanian security, at least half of the estimated 800 Jordanian jihadists who joined the Islamic State group in Iraq and Syria came from Maan. The other half were from three other Jordanian cities – Salt and Irbid in the north and Zarqa in the east.
Jordanian security officials said the al-Jafr base appears to have been under surveillance by militants for several days before the attack. The officials spoke on condition of anonymity because they are not authorized to be quoted by name.
The two injured servicemembers were transported by helicopter to King Hussein Hospital in Amman, Jordan's capital, where they died, according to the official.
Jordan has been a key ally in the U.S.-led fight against the Islamic State group and a member of the Operation Inherent Resolve coalition. American troops have helped train Jordan's military and use its bases to train indigenous forces fighting the militant group on the ground in Iraq and Syria.
The Islamic State group has claimed responsibility for several terrorist attacks in Jordan, including two attacks in June that killed 11 Jordanian soldiers near the country's border with Syria.
dickstein.corey@stripes.com Twitter: @CDicksteinDC
---
---
---
---