No US casualties after rocket attack on Iraqi training base
---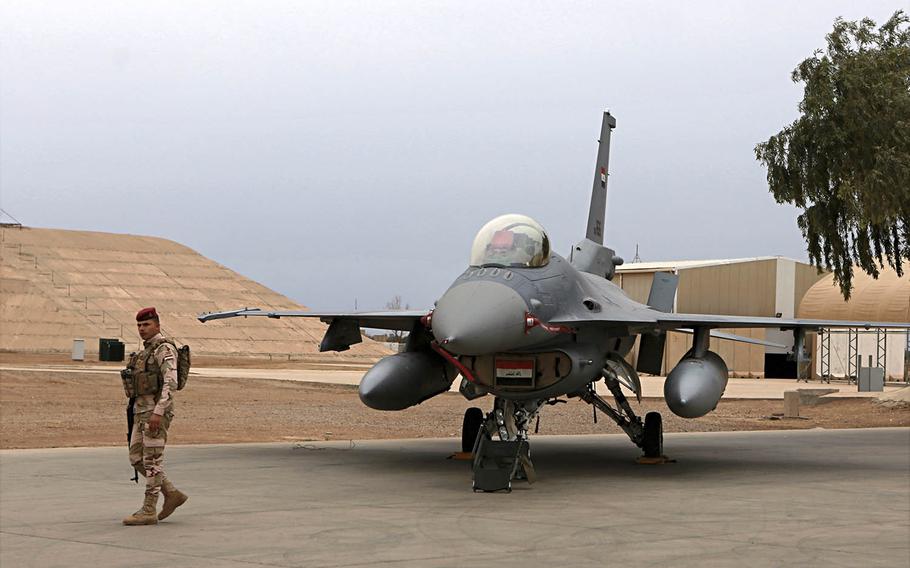 Rockets that landed inside the perimeter of Camp Taji in Iraq on Monday caused no casualties among coalition or partner forces, the U.S.-led Operation Inherent Resolve said Tuesday.
Iraqi Security Forces are investigating the incident, the coalition said Tuesday on Twitter.
The attack on the Iraqi base used by U.S. and coalition trainers, about 20 miles north of Baghdad, involved three Katyusha rockets and landed near an Iraqi air defense unit, two military officials speaking on condition of anonymity told The Associated Press.
The attack was the second in recent days on a military post housing U.S. personnel, AP reported. On Saturday, an attack caused a small fire on an air base north of Baghdad that houses U.S. trainers.
The attacks come amid rising tension in the Middle East between the United States and Iran.
Last month, a Katyusha rocket landed in the Baghdad's Green Zone shortly after the U.S. Embassy there was evacuated, following what Trump administration officials said were indications of increased threats to American personnel and interests from Iran or its proxies in the region.
---
---
---
---