New commander is highest ranking female officer in Afghanistan since war began
---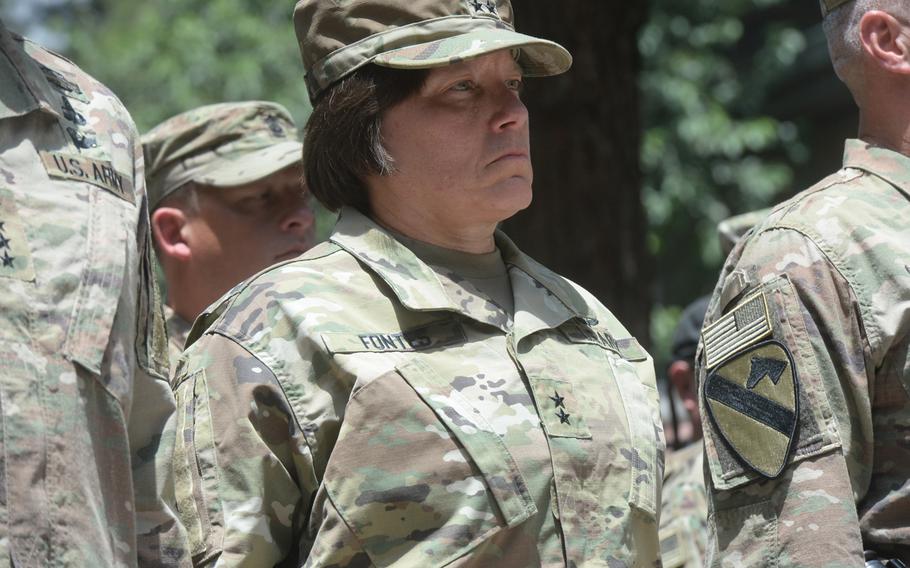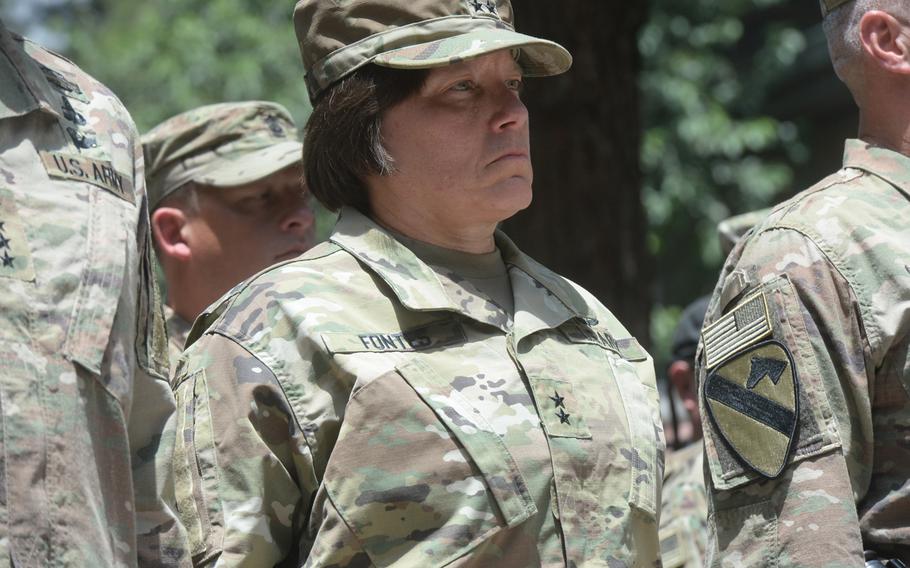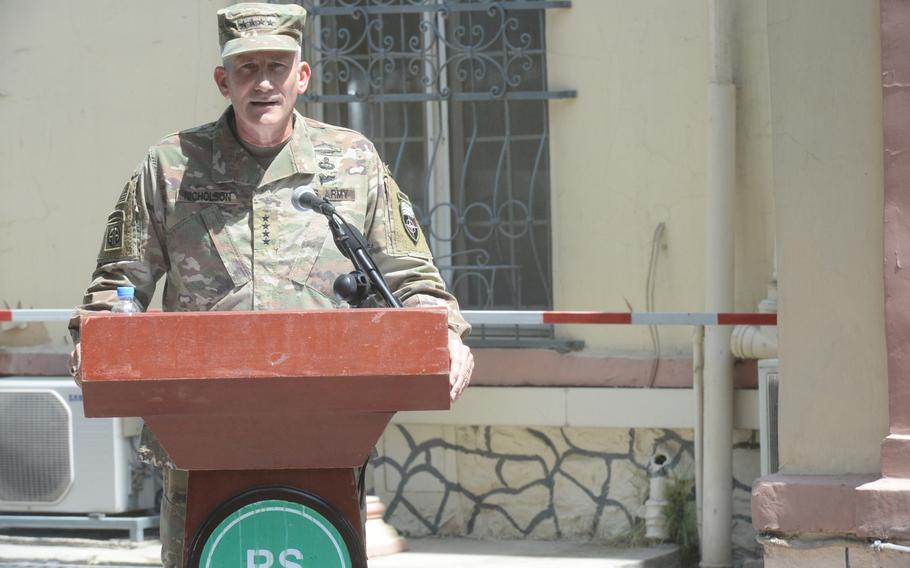 KABUL, Afghanistan — Army Maj. Gen. Robin Fontes on Saturday assumed the highest position of any female servicemember in Afghanistan since the war began, taking over command of Combined Security Transition Command-Afghanistan.
"I promise to give you my full support, my best effort, my respect and my loyalty every day," Fontes told a crowd at a change-of-command ceremony. Fontes took over from outgoing Commander Army Maj. Gen. Richard Kaiser.
Fontes, a U.S. Military Academy graduate, has spent 12 years in the region, serving in Afghanistan multiple times, as well as in India, Pakistan and Tajikistan. She speaks three regional languages.
Army Gen. John Nicholson, commander of U.S. forces in Afghanistan, described Fontes as "the most proficient and competent officer" in the field of security assistance within the military. He said he had to fight to get her the position because she was heavily sought after in Washington.
"There is no officer of any service in the United States military that has more experience in this region than Maj. Gen. Robin Fontes," Nicholson said. "She is the best possible commander for this command. She will take this command to the next level."
In addition to taking control of CSTC-A, Fontes will assume the role of deputy chief of staff, security assistance for Resolute Support headquarters. CSTC-A is part of NATO's Resolute Support mission aimed at developing Afghan security forces. It provides resources and training in areas such as management and sustainability.
Before relinquishing command, Kaiser, who Nicholson described as "universally respected," told Stars and Stripes that he believed his tenure as CSTC-A commander was productive.
"I always hesitate to use the word success," he said. "We've had many successes, but there are many challenges that remain."
Kaiser said establishing Afghanistan's Anti-corruption Justice Center and implementing measures to identify and prevent so-called "ghost soldiers" were among his biggest successes.
He said issues regarding gender remain one of the biggest challenges, but he believes progress will be made under Fontes.
"I'm confident she'll do a wonderful job," Kaiser said.
---
---
---
---