Navy identifies USS Essex sailor who died aboard ship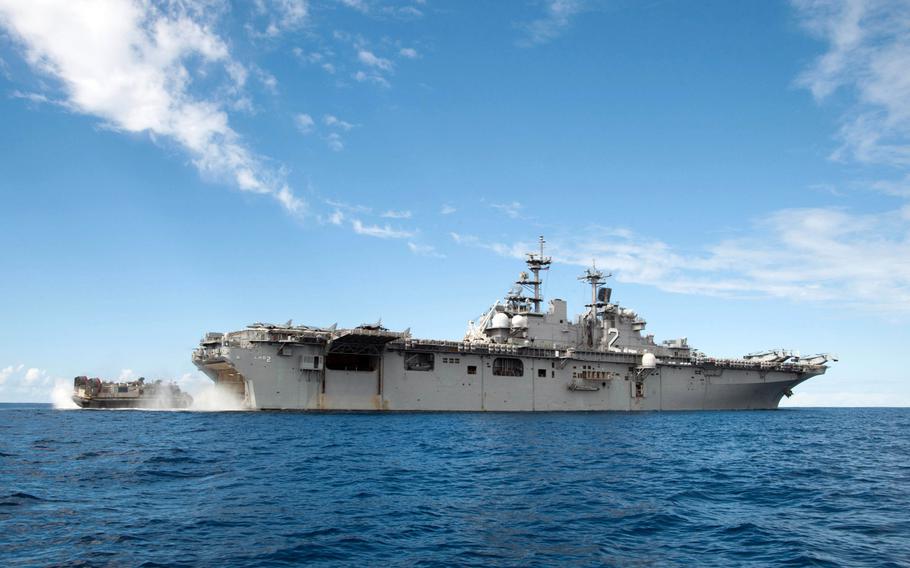 The Navy has identified a USS Essex sailor who died after reporting chest pains earlier this week.
Senior Chief Petty Officer Jason P. May, 38, of Chesterfield, Mich., died of noncombat-related causes aboard the amphibious assault ship Monday while it was at sea, the Defense Department said in a news release.
The flagship for the Essex Amphibious Ready Group, the Essex is performing routine operations in the Middle East as part of Operation Freedom's Sentinel.
The ARG left San Diego on May 11 and entered the 5th Fleet area of operations June 21 with 4,500 sailors and Marines stationed aboard the Essex, the amphibious dock landing ship USS Rushmore and the amphibious transport dock ship USS Anchorage.