Navy base school in Bahrain to reopen classrooms despite teachers' union objections
by
Jennifer H. Svan
September 23, 2020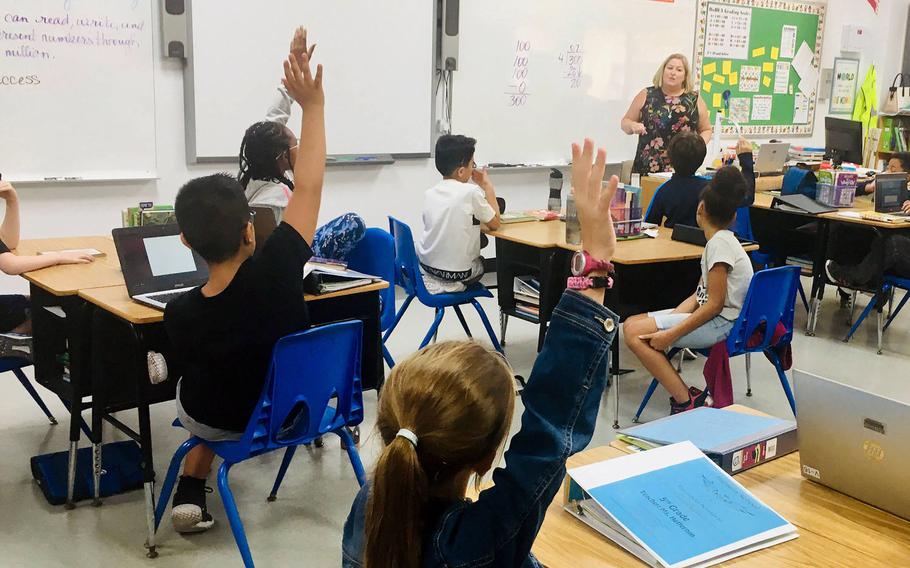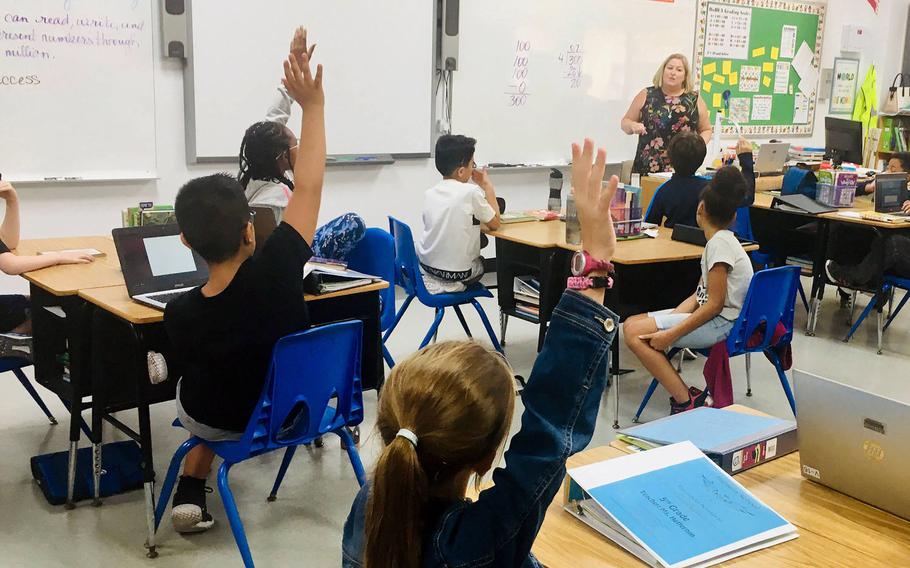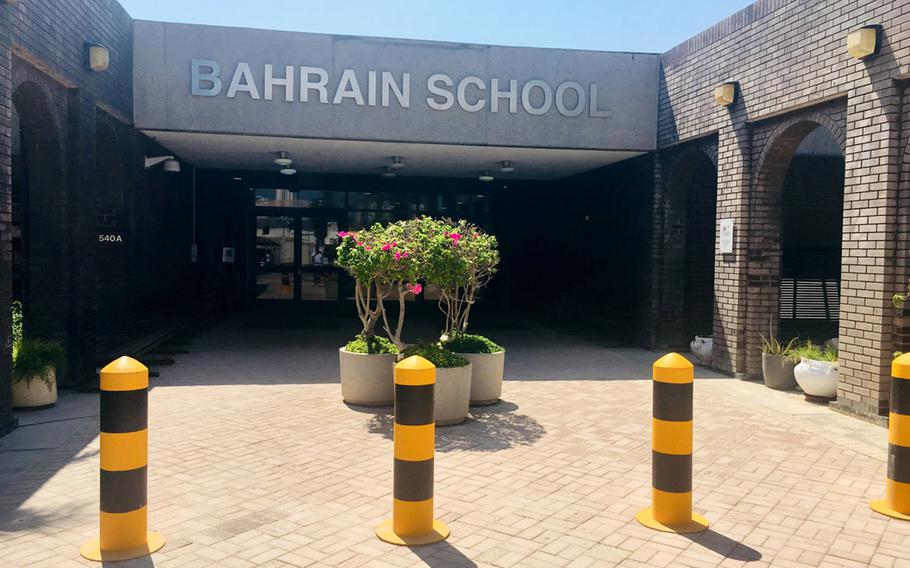 Stars and Stripes is making stories on the coronavirus pandemic available free of charge. See other free reports here. Sign up for our daily coronavirus newsletter here. Please support our journalism with a subscription.
U.S. military and school officials on Bahrain plan to resume classes Sunday for elementary and middle school students, despite teacher concerns that the health risk is still too high for in-person learning.
Bahrain School has been closed since February, when the coronavirus pandemic first hit the small island kingdom, home to U.S. Naval Forces Central Command and 5th Fleet headquarters.
The school, which houses kindergarten through 12th grade, was one of a handful overseen by Department of Defense Education Activity-Europe to start the fall with remote learning.
About one-third of students are enrolled in virtual school and aren't expected to return to class until the second semester, at the earliest.
High school students in grades 9 to 12 will continue remote learning for the time being, said Stephen Smith, a DODEA-Europe spokesman. Some high school teachers are still in the U.S. and some new hires have had their permanent-change-of-station moves delayed, he said.
The decision to reopen "was made in direct consultation with the installation and public health officials," Smith said.
The base recently eased its coronavirus risk level from Health Protection Condition-Charlie to HPCON-Bravo. Charlie indicates sustained community transmission while Bravo specifies a risk of increased transmission.
The change comes as Bahraini authorities recently decided to postpone allowing indoor dining at restaurants until Oct. 24 and delay in-person classes at public schools until Oct. 11, due to a rise in cases.
Bahrain has the world's fifth-highest per capita rate of confirmed coronavirus infections over the past seven days and the second-highest since the pandemic began its spread, The New York Times reported.
As of Wednesday, the country had an average of 680 daily cases, or about 43 per 100,000 people.
The Navy says commanders may consider lowering an HPCON level to Bravo when there are less than 50 cases per 100,000 local residents per week.
Easing the health threat level is "also based on our ability to conduct testing and to care for those who are infected by the coronavirus," Navy Capt. Gregory Smith, the base commanding officer, said in a Sept. 10 video message, shortly after 5th Fleet commander Vice Adm. Samuel Paparo Jr. made that decision.
However, the return to the classroom has teachers worried, said Linda Hogan, the president and executive director of the Overseas Federation of Teachers, the union representing DODEA teachers working in Spain, Turkey, Bahrain and Italy.
In a letter sent to Michelle Howard-Brahaney, DODEA's Europe South District superintendent, the union's Bahrain representatives urged DODEA to delay the reopening "until the current health conditions in Bahrain improve."
The country is experiencing "the highest surge in cases since the pandemic began," the letter said. "These statistics matter because our students, staff members and their families live off base in all areas of Bahrain."
Hogan said in an interview Wednesday she thinks DODEA is pushing to reopen "because the military members need their kids in school. I'm hearing this everywhere. It's not just in Bahrain — they want their kids back in school so the military members can do their mission.
"We understand that," Hogan said. "But these are unusual times, (and) I think the military can do their mission at the same time while keeping teachers safe."
The school will require masks, space desks at least 6 feet apart and follow other safety precautions upon reopening, military and school officials said.
svan.jennifer@stripes.com Twitter: @stripesktown