NATO: Georgian soldier killed, 2 Americans wounded in latest Afghan attack
by
CHAD GARLAND
August 4, 2017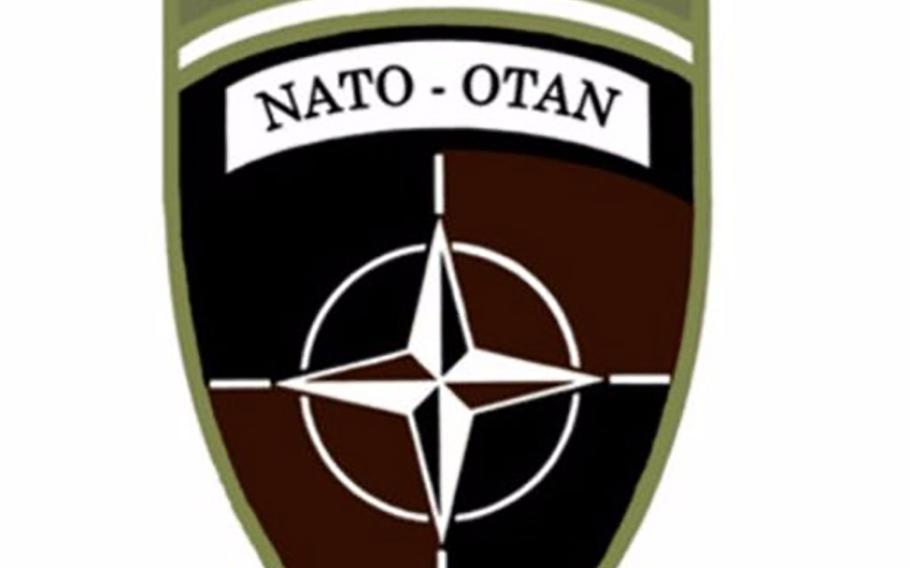 A suicide attack in Afghanistan on Thursday killed one Georgian soldier and wounded two American servicemembers, NATO officials said.
The blast also killed two Afghan civilians and wounded 11 others, including an Afghan interpreter and three more soldiers from the former Soviet republic, NATO's Resolute Support mission said in a statement early Friday.
It has been a bloody week for the international coalition, with two Americans killed and four wounded in a separate attack on a convoy Wednesday.
The wounded servicemembers from Thursday's attack were all in stable condition at a U.S. military hospital at Bagram Air Field, NATO said.
The troops were patrolling with Afghan National Army counterparts in the Qarabagh district of Kabul province, near Bagram Air Field, the largest U.S. base in the country, when the suicide bomb detonated. The Taliban claimed responsibility for the attack.
The district governor in Qarabagh, Abdul Sami Sharifi, told The Associated Press the attacker concealed his explosives beneath the all-enveloping women's garment known as burqa. He rammed his motorcycle into the NATO patrol, setting off his explosives, Sharifi said.
Georgian and U.S. troops frequently patrol outside the sprawling U.S. air base's perimeter and along its runway approaches.
A Georgian soldier was killed in an attack on one such patrol in September 2015, which was the country's last combat fatality in Afghanistan before Thursday's attack.
Of the roughly 13,500 troops that make up the Resolute Support mission, about 870 are Georgian — the largest non-NATO contribution in the 39-country coalition and the fourth-largest overall, behind the U.S., Italy and Germany.
Since the country first contributed troops to the Afghan War in 2004, 28 other Georgians have been killed, according the website iCasualties.org.
"Our prayers today are with the almost 900 Georgian soldiers in Afghanistan who are mourning their fallen comrade," said Gen. John Nicholson, Resolute Support commander. "The commitment of Georgia as our largest non-NATO contributor is vital to our mission and we are honored to stand beside them under these difficult circumstances."
Nicholson said NATO forces are committed to helping the Afghan government troops stabilize the country.
In its claim of responsibility, the Taliban said a roadside bomb killed seven foreigners and an unknown number of Afghan troops who were dismounted and walking along the Kabul-Bagram highway. They also claimed an earlier suicide bomber used a motorbike to attack a U.S. convoy in the same area, killing 11 U.S. troops.
In an email, Navy Capt. Bill Salvin, a Resolute Support spokesman, denied that more than one attack occurred near Bagram on Thursday.
Resolute Support did not immediately respond to questions about the second purported attack. The Taliban often embellishes or fabricates their casualty claims.
Thursday's attack came one day after a Taliban car bombing killed the two U.S. soldiers and wounded four others outside the country's second-largest military base in southern Kandahar province. The four soldiers were being treated at a coalition medical facility for non-life-threatening wounds, Resolute Support said.
The Taliban claimed that attack. On Twitter, an account apparently belonging to Taliban spokesman Zabihullah Mujahid posted photos of two slain Americans from the 82nd Airborne Division — Spc. Christopher Harris, 25, of Jackson Springs, N.C., and Sgt. Jonathon Hunter, 23, of Columbus, Ind. — calling them "senior American officers."
Their deaths bring to nine the number of U.S. combat fatalities in Afghanistan this year. More than 20,000 Americans have been wounded in the 16-year war. The Georgian soldier is the first non-American foreign soldier killed in the country this year.
Zubair Babakarkhail contributed to this report.
garland.chad@stripes.com Twitter: @chadgarland