NATO expands reach in eastern Europe
By
John Vandiver vandiver.john@stripes.com
October 8, 2015
---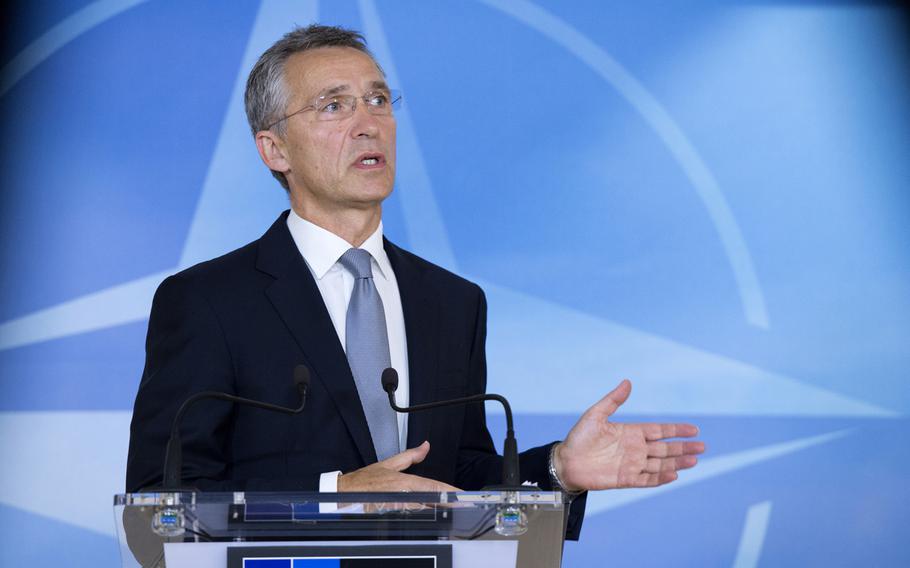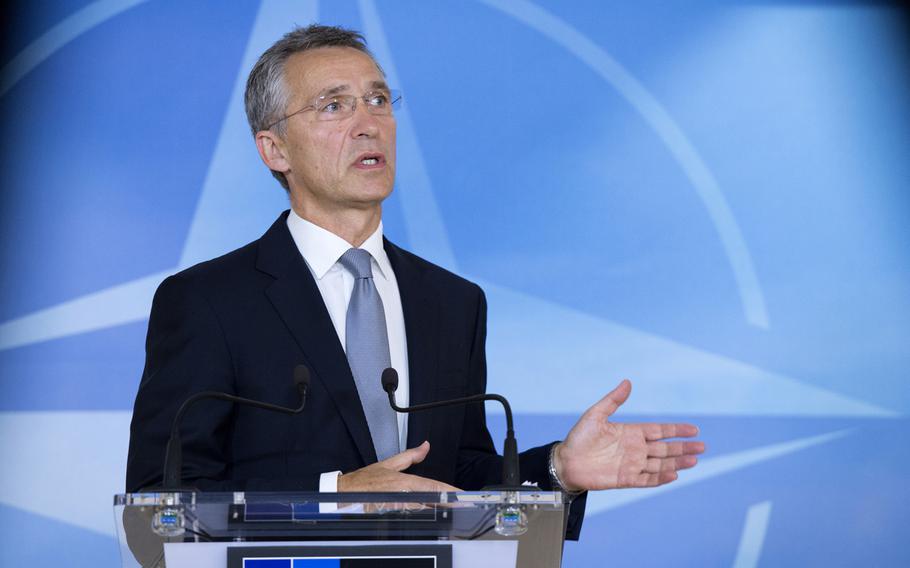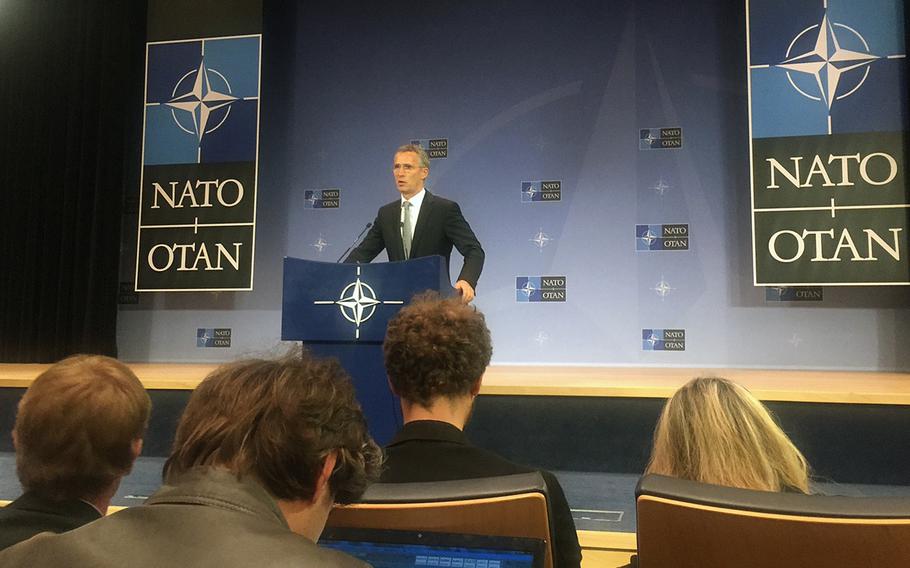 BRUSSELS — NATO agreed on Thursday to push further into eastern Europe with the establishment of two new military headquarters as a check against a more assertive Russia.
Now, with Russia's recent moves in Syria, allies must also keep up their guard to the south, where more NATO assets could eventually be needed, NATO Secretary-General Jens Stoltenberg said during a meeting of defense ministers.
"In the coming months, we will also consider further needs along our southern borders," said Stoltenberg, who offered few details on the range of options.
On Thursday, defense ministers agreed to increase the number of so-called force-integration units, which stretch from the Baltics to Bulgaria, from six to eight, with the addition of military posts in Hungary and Slovakia. Military equipment will be pre-positioned in those two countries to speed up troop movements through the region.
NATO also approved a previously announced plan to double the size of its crisis-response force to 40,000.
"This is essential to enhance our ability to reinforce allies in the east quickly and effectively, if needed," Stoltenberg told journalists. "They will ensure that our forces can move quickly and effectively if they need to deploy."
Those decisions came as defense ministers pondered the implications of an intensifying Russian military operation in Syria.
U.S. Defense Secretary Ash Carter blasted Russia's military offensive, saying that it would only further isolate Moscow.
"I also expect in the coming days Russia will begin to suffer casualties in Syria," Carter said during a news conference.
Over the past week, Russia's military operation in Syria entered alliance territory with the incursion of Russian fighters into Turkish airspace.
One measure allies will soon need to consider is whether NATO's soon-to-expire air defense mission in southern Turkey, which involves Patriot missiles, should be extended into 2016, Stoltenberg said.
Russia's military role in Syria follows its intervention in Ukraine last year, which served as a wake-up call for the transatlantic alliance. In the past year, NATO has responded in various ways to enhance its readiness.
Carter, who has been traveling all week through Europe, said allies also considered the look of NATO's future in Afghanistan.
Heading into closed-door talks, German Defense Minister Ursula von der Leyen told reporters that NATO would need to consider extending its mission in that country, although allies aren't expected to make firm commitments on the future size and scope of the mission until later this year.
Carter indicated that the future U.S. force structure in Afghanistan could be subject to change as drawdown plans are reviewed.
"It is widely understood the United States is doing an assessment, and as other countries have, a number of countries today have indicated a willingness to change their own plans and posture," he said.
After a meeting of the North Atlantic Council — NATO's highest decision-making body — Stoltenberg said the current situation in the embattled Afghan city of Kunduz was discussed, as was the U.S. bombing of a Doctors Without Borders hospital there.
"We underlined the importance of a full, thorough and transparent investigation," Stoltenberg said. "We need to have all the facts on the table."
Doctors Without Borders has described the attack as a war crime and demanded an independent probe.
During their talks, ministers signaled that NATO would maintain a more robust troop presence in eastern Europe, with Britain announcing it would increase the number of troops it rotates through the Baltics and Poland. Other countries also indicated plans for increasing defense spending, Stoltenberg said.
NATO's stepped-up exercise program in response to the Ukraine crisis includes the start this month of the largest NATO war game in years. About 30,000 troops will be mobilized as part of Trident Juncture, a monthlong exercise that will also test NATO's new spearhead force of 13,000 troops.
With the crisis in Syria more squarely on the agenda, Stoltenberg said efforts to become more responsive in the east will help if allies are called into action in the south.
Alliance diplomats said that in addition to the air assets and ground forces, the Russians have beefed up their naval presence in the eastern Mediterranean.
"The force that they've deployed down there is actually quite impressive for rapid deployment in about a week or so," Douglas Lute, the U.S. ambassador to NATO, told reporters on Wednesday. "It is all arms. It's combined arms. Obviously the attack aircraft, but also attack helicopters."
Stars and Stripes reporter Tara Copp contributed to this report.
vandiver.john@stripes.com Twitter: @john_vandiver
---
---
---
---