Marines, coalition forces pull out of Iraq's Taqaddam Air Base
by
Chad Garland
April 4, 2020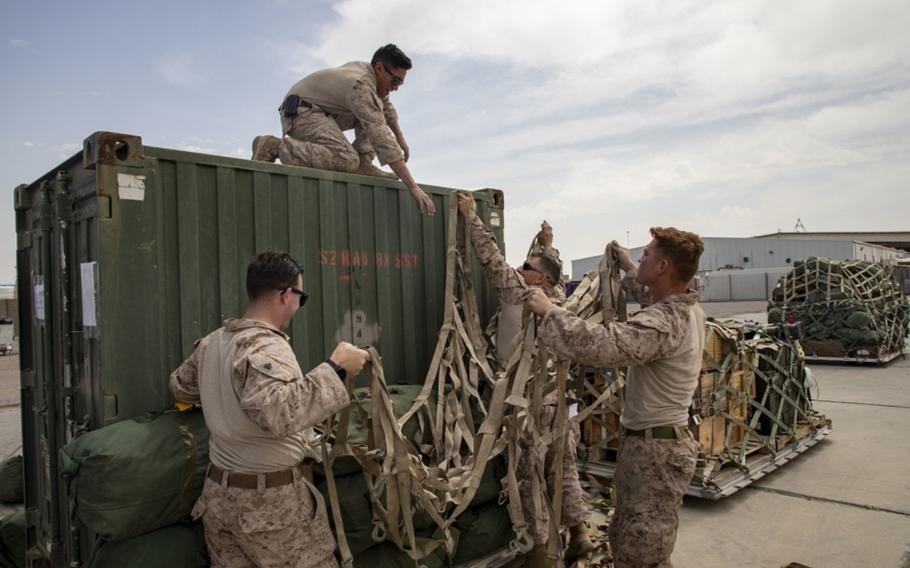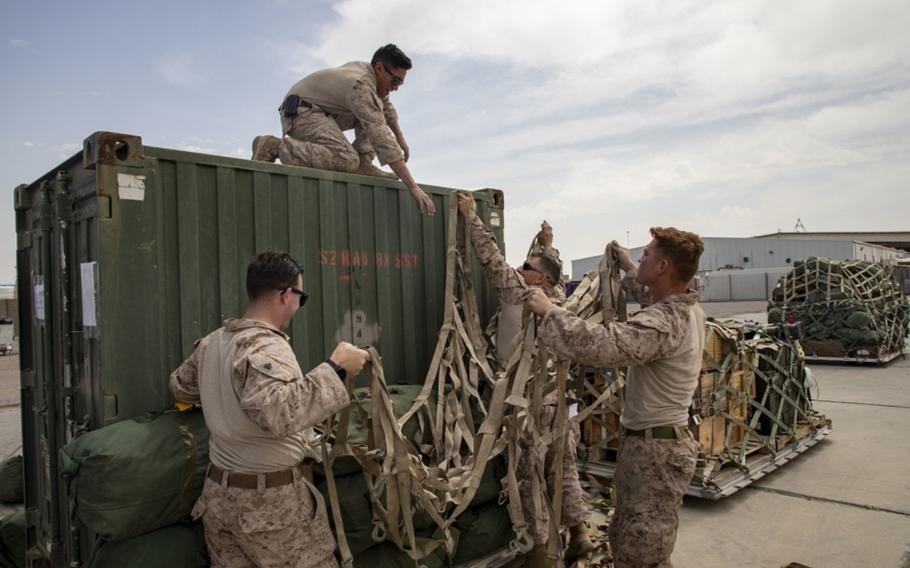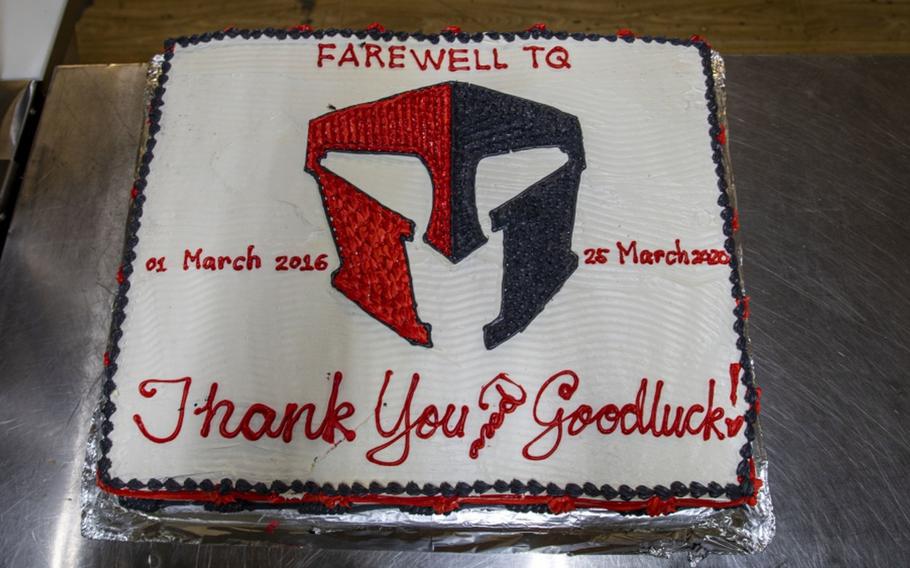 The U.S.-led coalition in Iraq transferred its compound at Taqaddam Air Base to government security forces on Saturday, as international forces battling the Islamic State group continue to shrink their presence in the country.
The coalition handed over some $3.5 million in materials, including tents, blast walls and gym and dining facility equipment, as part of the transfer, Operation Inherent Resolve said in a statement. In March, the military alliance began consolidating troops onto larger bases, closing compounds at Qaim, Qayara Airfield West, K1 and in Mosul.
"This wouldn't be possible without the [Iraqi security forces'] proven capability to bring the fight to ISIS," said Brig. Gen. Vincent Barker, Inherent Resolve's sustainment director. Using an Arabic acronym for ISIS, he added: "The Coalition will continue to support our partners against the evils of Daesh."
Primarily operated by Marines, Taqaddam had hosted U.S., Italian, Canadian and Spanish contingents that trained Iraqi forces since 2015. Marines also staffed an operations center there to assist government forces in the ISIS fight, mainly in Anbar province, including the 2016 capture of Ramadi and Fallujah from the terrorist group.
About 500 troops and other personnel, including U.S. Air Force and Army units, will withdraw in the coming days, Inherent Resolve said.
The base transfers have been long-planned, and while the coalition has been pulling forces from the country since the Iraqi government paused military training to focus on battling the coronavirus pandemic, the withdrawals are unrelated to the virus or recent attacks on Iraqi bases hosting U.S. and other troops, the coalition said.
The Marines had wished the base farewell late last month with a cake during a meeting with Iraqi military officials, photos showed.
"Thank you and good luck," said a message written on the cake in frosting.
garland.chad@stripes.com Twitter: @chadgarland
---
---
---
---