Marine who died in Bahrain described as 'respectful, driven and focused'
by
Chad Garland
August 13, 2020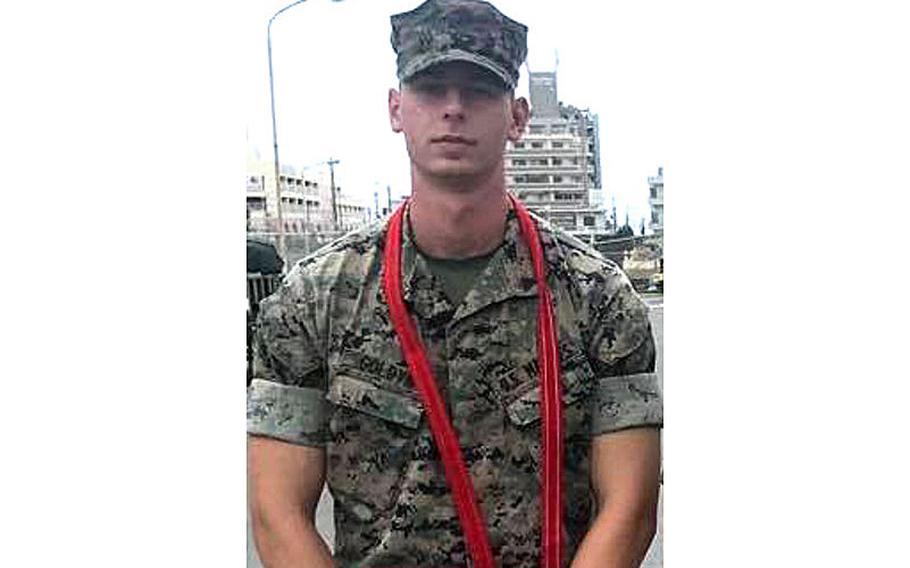 A service member who died in Bahrain earlier this week was a noncommissioned officer that friends remembered as a model Marine.
Sgt. Trevor Goldyn of the 5th Marine Expeditionary Brigade was found dead in a noncombat-related incident Tuesday, 1st Lt. John F. Coppola, a spokesman with Marine Corps Forces Central Command, said in a statement.
The incident remained under investigation, said the command, which is headquartered at MacDill Air Force Base, Fla. It provided no further information in the statement Wednesday.
Both the Marines and the Naval Criminal Investigative Service were looking into the circumstances of his death, it said in an earlier statement.
Goldyn, who worked in communications, joined the service in June 2016. His awards included the Marine Corps Good Conduct Medal, Sea Service Deployment Ribbon, Global War on Terrorism Service Medal and National Defense Service Medal.
On Facebook, Erik Antorbeza posted a photo of himself from a few years ago standing beside Goldyn, who'd apparently just been promoted to corporal. Along with the image, Antorbeza shared a story from a promotion board he'd been on when Goldyn stood before it as a lance corporal.
During the panel review, an unidentified sergeant major tried to rattle Goldyn's bearing by arguing that his name should be pronounced "Gol-dine." He then challenged the lance corporal to explain why he believed it should be pronounced "Gol-den," Antorbeza wrote.
"Without missing a beat, he looks at the [sergeant major] with a straight face and he says, 'It's because everything I do is golden, SgtMaj,'" Antorbeza wrote. "I sat there proud to be his [sergeant] ... proud to see my Marine exude such confidence, and the best part was that he was right. Everything he did was golden."
He was "hard working, respectful, driven, and focused," Antorbeza said, and those that served with him would mourn his loss.
At the time of his death, Goldyn was serving with the Naval Amphibious Force, Task Force 51/5th MEB in Bahrain, the service said.
The Manama-based unit is charged with coordinating crisis and contingency response, security cooperation, and command and control of forces at sea and ashore within U.S. Central Command's area of responsibility.
The Defense Department was coordinating the return of Goldyn's remains to the U.S., the Marine Corps said.
"The command continues to work closely with the family during this difficult time," Coppola said.
garland.chad@stripes.com Twitter: @chadgarland