Letter campaign aims to give voices to Afghans feeling sidelined by peace process
by
Phillip Walter Wellman
August 2, 2019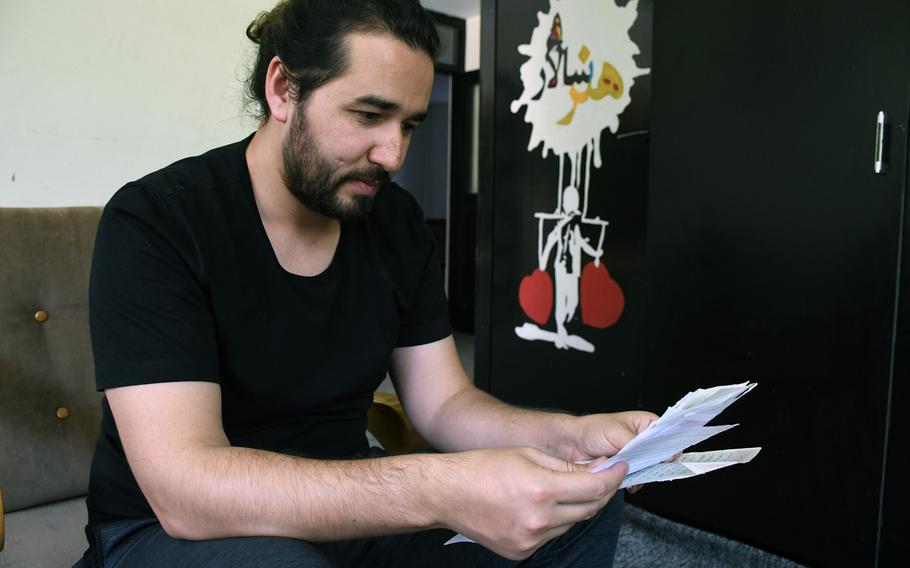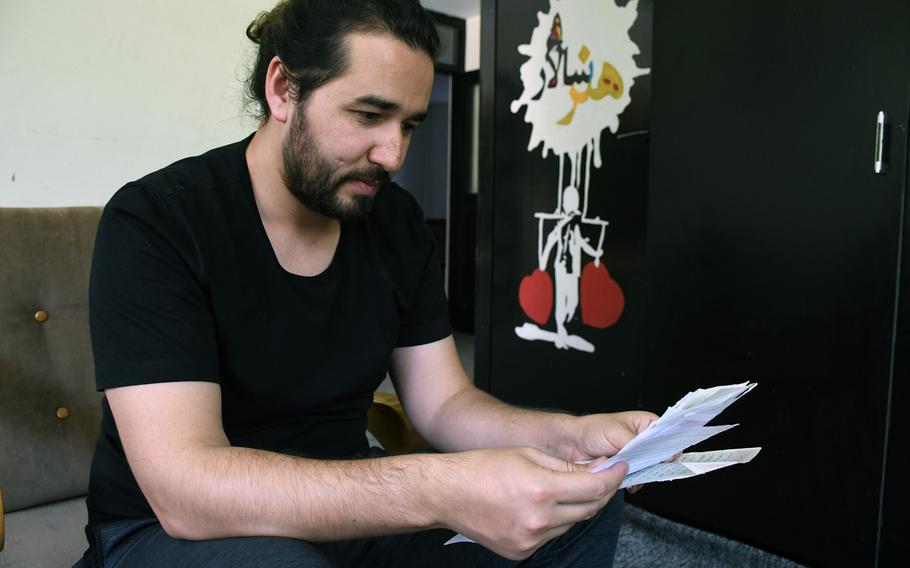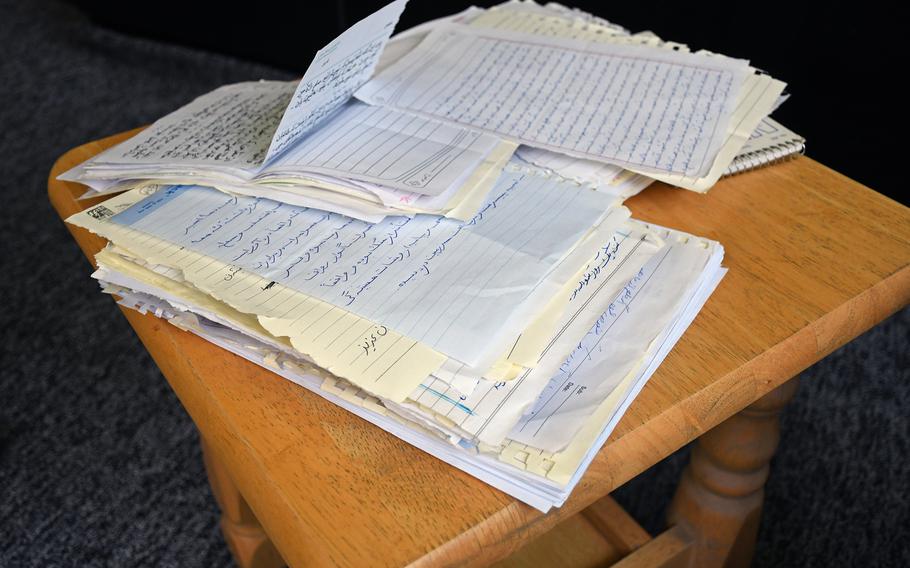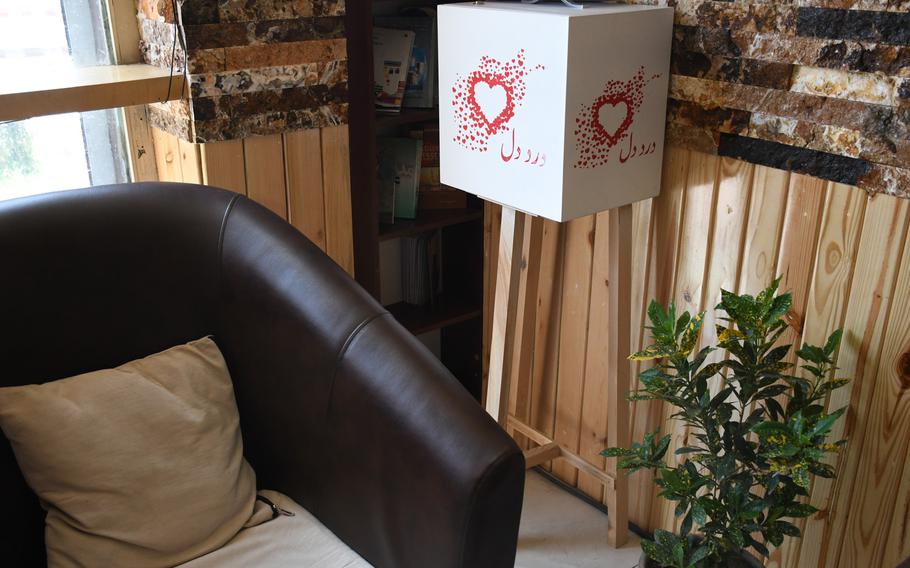 KABUL, Afghanistan — A letter-writing campaign in the Afghan capital aims to bring the voices of its residents to all the main players in the country's ongoing war, from the U.S. to the Afghan government to the Taliban.
The campaign, called Dard-e-Dil — a Dari term that translates to 'sharing the pain in your heart' — is meant to help address uncertainty over a peace process that has many Afghans feeling left out, organizers said.
Participants submit their concerns and suggestions at boxes throughout the capital. Organizers have promised to deliver the letters to whomever they're addressed.
"There's a lot of confusion over these peace negotiations," said Omaid Sharifi, who started the project. "As ordinary Afghan citizens, we don't have a lot of information."
The letter-writing project is targeted at young Afghans born within a few years of the U.S. invasion of Afghanistan in 2001, and who make up more than half of Afghanistan's population.
At a cafe in western Kabul where one of the boxes is located, young customers appeared intrigued by the idea.
"Groups of friends will sit here and consult with each other about what to write and then drop their letters in," cafe employee Shafi Ahmadi said, before adding with a smile that the box, decorated with hearts and the saying about sharing the heart's pain, had caused some confusion.
"Sometimes young people who are in love, they misunderstand it and they will put letters about their own love issue in there."
Some of the letters are what most outside observers would expect from a country regularly at war since the Soviets invaded in 1979.
"I just want peace. Peace! Peace! Peace! If you are hearing my voice, I don't want my country to suffer from war and injustice anymore," said one letter by an anonymous author.
Sharifi said several hundred letters have been collected since the campaign began about a month ago.
There are some limitations to the campaign's reach. Kabul is more prosperous and better-educated than much of Afghanistan, which the United Nations last estimated in 2011 had a 31% literacy rate. However, there are plans to install letter boxes in other Afghan provinces and Sharifi encouraged those who can't write to send recordings, if possible.
President Ashraf Ghani's office was receptive of the letters when they were passed on, organizers said.
"If the government is sending people to the negotiation table with whoever it is, the Americans or the Taliban, they will have letters from the people saying what the people want … [delegates] just can't say whatever comes into their minds," Sharifi said.
Officials at the U.S. Embassy in Kabul did not immediately reply to a request for comment on whether they would accept the letters.
But the Taliban said they would "definitely accept" letters addressed to them.
"This will be a good program if someone passes over the peoples' voice to us," spokesman Zabiullah Mujahid said, adding that the group already has a WhatsApp number where Afghans can send their grievances. The Dari title of the WhatsApp group translates to "taking complaints."
American and Taliban officials have held several rounds of directed talks in Qatar in recent months, which have so far excluded Kabul.
Afghanistan's Ministry of Peace Affairs on Wednesday announced it had appointed a 15-member delegation to negotiate with the Taliban, indicating a U.S. troop withdraw announcement may be imminent.
On Thursday, the Washington Post, citing unnamed sources, reported that the Trump administration was preparing to reduce the number of U.S. troops in the country from 14,000 to between 8,000 and 9,000 in exchange for Taliban guarantees, including a promise not to harbor terrorists.
Some Afghans have expressed worries that a rushed American withdrawal and an agreement that gives the Taliban a role in government could erode advances made since the arrival of international forces nearly two decades ago. The future status of Afghan women's rights has been one of the biggest concerns.
Others have said they are willing to include the Taliban if it means peace.
"We are seeing killings on a daily basis," another anonymous letter wrote. "I'm sitting in class, but I can't stop thinking about my father and brother, worrying they might not get home safely from work. The major dream of every Afghan is peace."
Zubair Babakarkhail contributed to this report.
wellman.phillip@stripes.com Twitter: @pwwellman