Lawmakers largely support Syria strike, but say Trump must consult with Congress
by
Dianna Cahn
April 7, 2017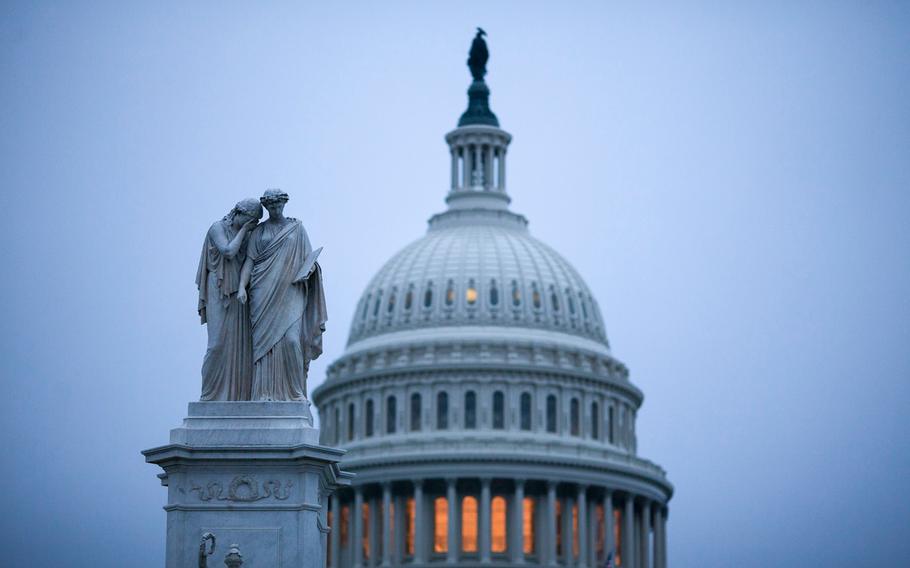 WASHINGTON — Lawmakers in both parties Friday largely supported the U.S. airstrikes targeting Syria in the wake of a nerve gas attack by the Syrian government on its own people.
But President Donald Trump's unilateral order to launch Tomahawk missiles late Thursday at the Syrian air base where the chemical attack originated sparked concern from legislators who urged closer consultation with Congress.
"I applaud President Trump for taking decisive action following the latest chemical weapons attack," Chairman of the Senate Foreign Relations Committee, Sen. Bob Corker, R-Tenn., said in a statement. "It is critical (Syrian President Bashar) Assad knows he will no longer enjoy impunity for his horrific crimes against his own citizens, and this proportional step was appropriate. As we move forward, it will be important for the administration to engage with Congress and clearly communicate its full strategy to the American people."
The Senate will get a closed-door briefing on the strikes Friday before it heads into a two-week recess, Majority Leader Mitch McConnell, R-Ky., said from the Senate floor.
McConnell said he supported the actions and the objectives and believed that the strikes had been "clearly considered." He added that he is committed to working with the administration on a strategy that will counter the threat of Islamic State and remove Assad without creating a failed state.
Ahead of Thursday's strikes, as the administration pondered its response, Corker said that this was a "clarifying moment" for Trump. On Friday, senators questioned the long term implications of the strike.
"The question is, what comes next?" Maryland Sen. Ben Cardin, the top Democrat on the Foreign Relations Committee, said on CNN. "If he is going to use force, he really needs to consult with Congress ... and then we will consider that. But we really need to do that in the broader context of what his Syrian policy is."
Cardin said the president needs to outline how the U.S. and the international community plan to get rid of Assad, hold him accountable for his war crimes and end the country's civil war.
"Congress should weigh in and give the president the authority he needs to work with international partners to end this conflict," he said.
A number of Democrat senators strongly criticized the president for acting without congressional authorization.
"President waging military action against Syria without a vote of Congress? Unconstitutional," tweeted Sen. Tim Kaine, D-Va., the former Democratic vice presidential candidate and a member of the Armed Services and Foreign Relations committees.
New York Sen. Kirsten Gillibrand said Assad's actions were "unconscionable atrocities" that demanded a "firm response."
"However, unilateral military action by the U.S. in a Middle East conflict causes grave concern, given the lack of any Authorization for Use of Military Force from Congress and the absence of any long-term plan or strategy to address any consequences from such unilateral action," she said in a statement.
"Furthermore, there is no 'military only' solution to the suffering in Syria. The American people need answers from the Administration about their plan here and how they will bring coalition partners to the table for a long-term diplomatic solution."
But Sen. John McCain, R-Ariz., who chairs the Senate Armed Services Committee, said Friday that action was "appropriate," and he praised Trump for listening to his national security team -– Defense Secretary Jim Mattis and national security adviser H.R. McMaster.
McCain warned this was only the beginning, and the U.S. will have "a long hard slog" ahead. But he said the action "restored credibility" for the United States, which failed to act against Assad's past atrocities, and opened an opportunity for the U.S. president.
"He now has an opportunity to reboot with the American people, at least as far as national security is concerned," McCain said.
cahn.dianna@stripes.com Twitter: @DiannaCahn