Kabul releases 900 Taliban prisoners as warring sides say they're open to extended cease-fire
By
Phillip Walter Wellman J.P. Lawrence
May 26, 2020
---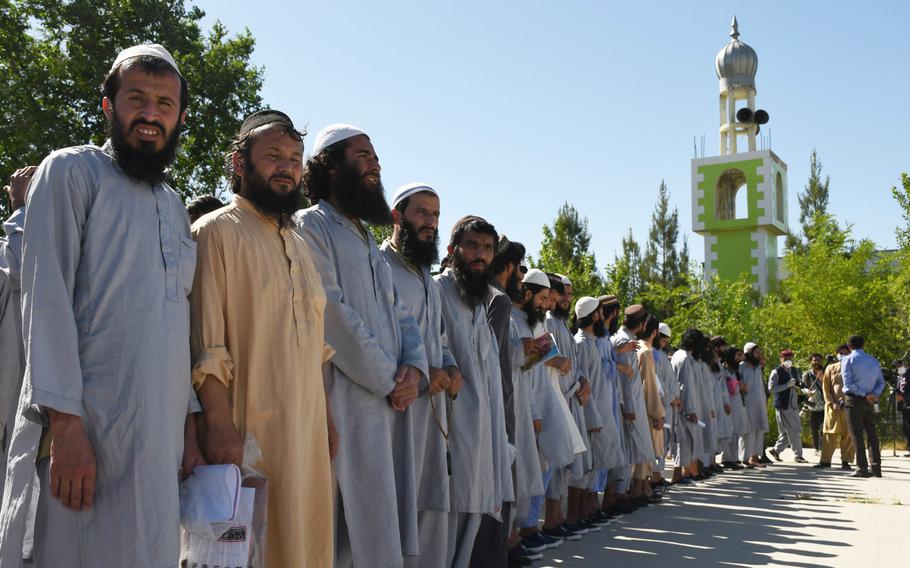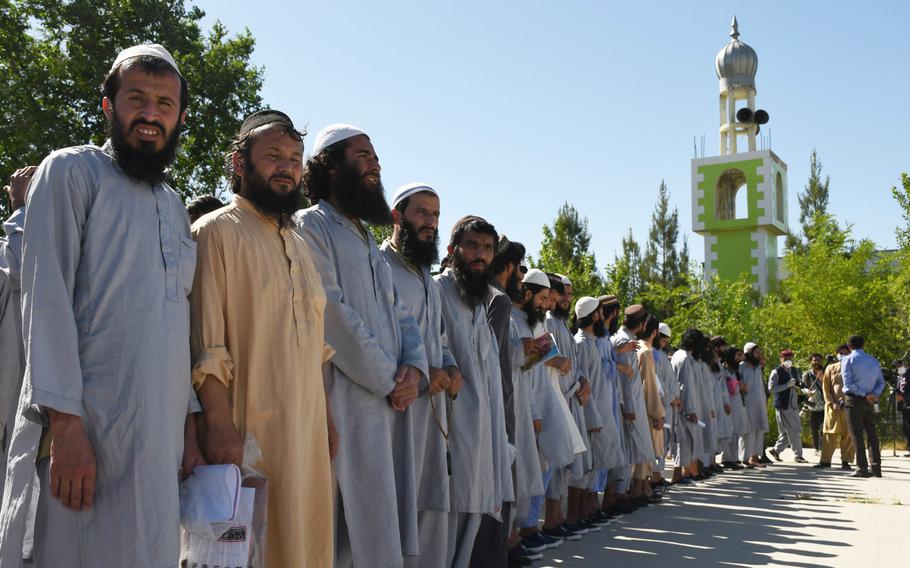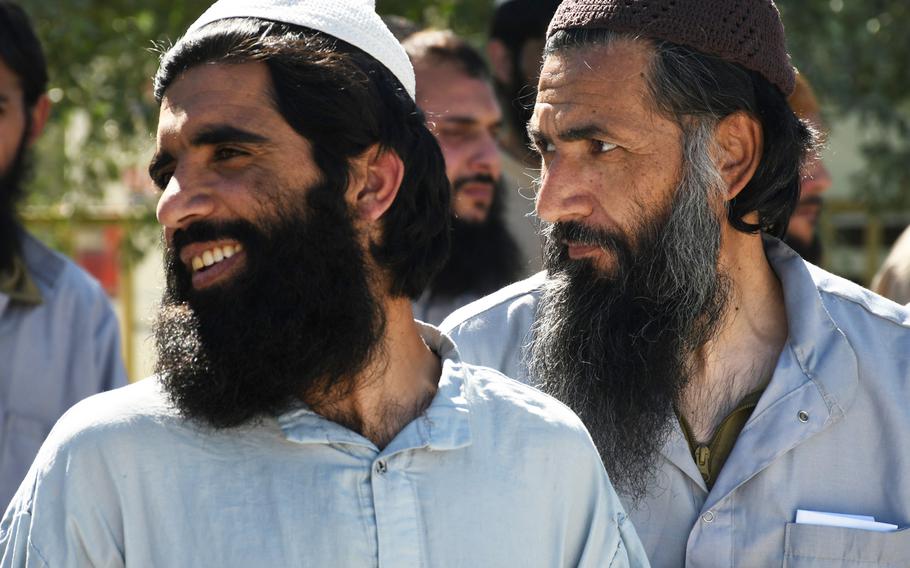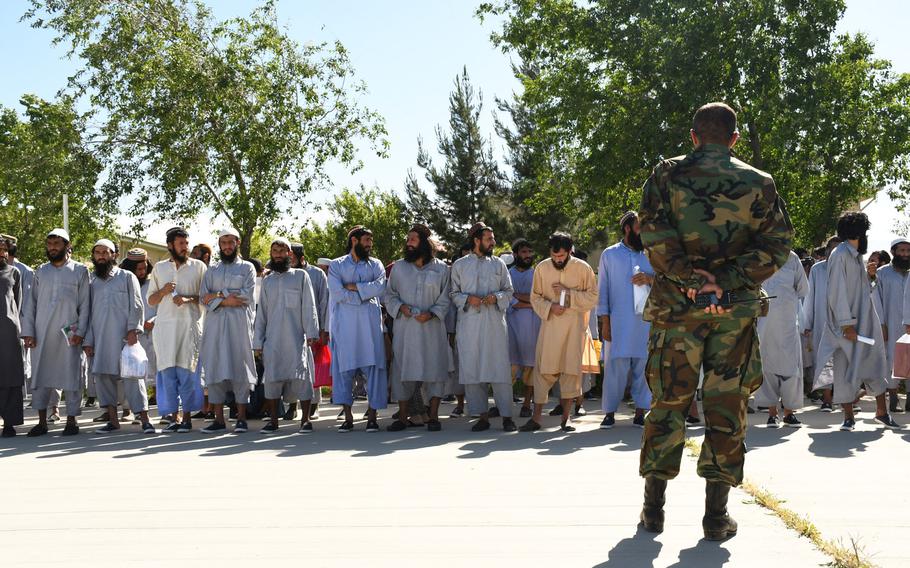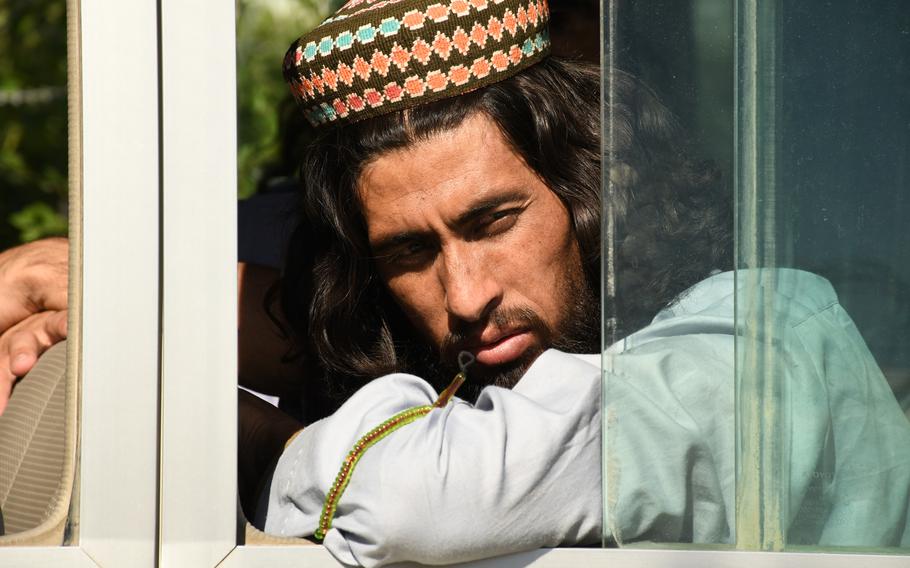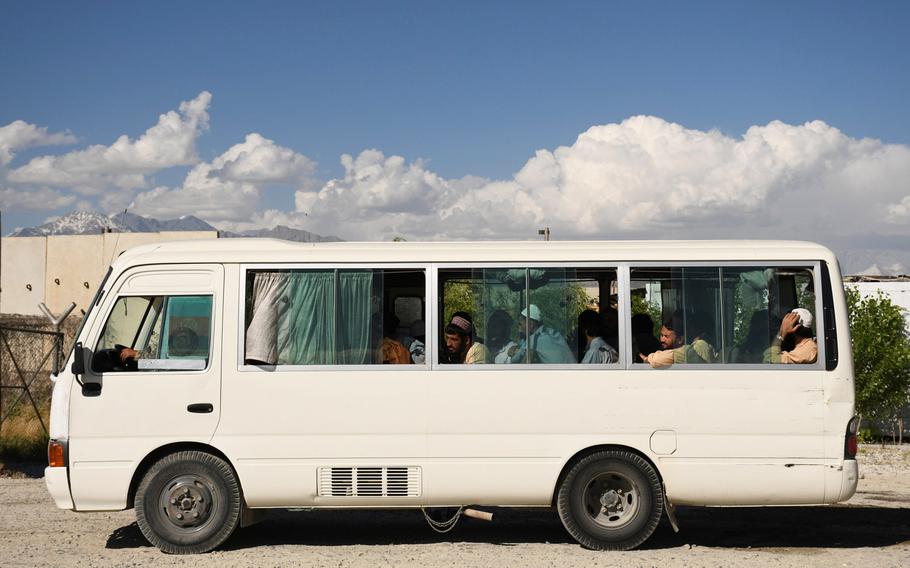 This story has been updated.
KABUL, Afghanistan — About 900 Taliban prisoners were set free from government prisons near Bagram Airfield and elsewhere in Afghanistan on Tuesday, a move that could further an embattled peace process, Afghan officials said.
The release came on the last day of a three-day cease-fire between the Taliban and the government to mark the Islamic holiday of Eid al-Fitr.
The government is ready to extend the cease-fire, National Security Council spokesman Javid Faisal told reporters Tuesday, and the Taliban said it would consider doing so as well.
"If these developments, like the announcement of prisoner release continues, it is possible to move forward with decisions like extending the brief cease-fire and to move in a positive direction with some minor issues," a senior Taliban official told The Associated Press on Tuesday.
The released inmates had their biometric data recorded and signed a pledge not to return to the battlefield.
However, Maj. Gen. Noorhullah Kadiri, the military police commander at Bagram prison, one of the country's largest detention facilities, said he was skeptical that all would keep the pledge.
"If they're going to go back to the battlefield, then it's up to them," Kadiri said.
Bagram released roughly 600 prisoners Tuesday, more than any other facility, said Nasifullah Totakhail, a member of the Defense Ministry's release committee. There are about 17,000 Taliban prisoners in government detention, Totakhail said.
President Ashraf Ghani ordered the release of 2,000 Taliban prisoners in a speech Sunday morning following the cease-fire agreement.
"I announce that the Taliban prisoner release process will (move quickly) and serious steps will be taken," Ghani said, while also calling on the militant group to release its government and military captives.
The cease-fire halted rising violence in the country, with both the Taliban and the government launching offensives.
Prisoner exchanges between the Taliban and the Afghan government were a condition of starting intra-Afghan talks laid out in a deal signed between the U.S. and the Taliban on Feb. 29.
Disagreements over the exchanges, along with political infighting in Kabul and increased attacks by the Taliban, have strained the agreement in the months following the signing.
The deal called for up to 5,000 militants and up to 1,000 government personnel to walk free.
Before this week, the Afghan government had released about 1,000 Taliban prisoners, compared to about 250 set free by militants, Ghani's office said.
Zubair Babakarkhail contributed to this report.
lawrence.jp@stripes.com Twitter: @jplawrence3
wellman.phillip@stripes.com Twitter; @pwwellman
---
---
---
---