Kabul and Taliban to meet in China to explore peace talks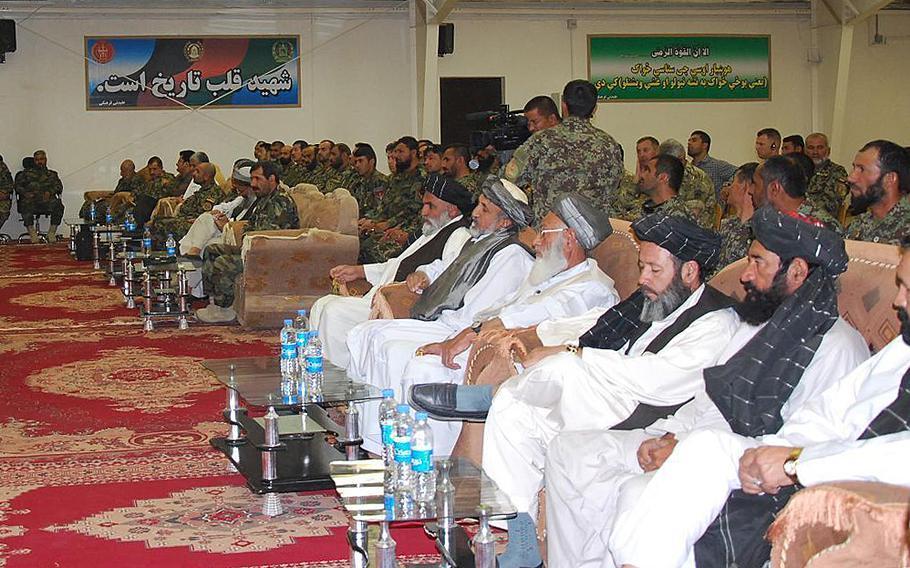 KABUL, Afghanistan — The Afghan government and the Taliban are set to hold a formal meeting in China at the end of the month to discuss the possibility of launching peace talks between the warring sides, officials said Saturday.
The meeting, to be held in Urumqi in China's northeastern Xinjiang province, would be the second such encounter between the two parties. On July 7, officials met in Pakistan's hill resort of Murree near the capital of Islamabad.
"The list of attendants and the place is not finalized yet, but it is much expected that the second meeting will be held in China," Maulavi Shahzada Shahid, a member of the High Peace Council of Afghanistan, told Stripes and Stripes.
The meeting is likely to be held on July 30 or 31, he said.
Both sides decided at the first meeting that they would hold the second meeting after the Muslim month of Ramadhan, which ended on July 17.
News of the talks comes as Afghan security forces have launched a massive counterinsurgency campaign in the northern province of Faryab and elsewhere in the country where the Taliban have been aggressively challenging government forces.
"The Afghan government side will request a cease-fire during the second meeting," Mohammad Ismail Qasimyar, member of the High Peace Council.
Officials said diplomats from the United States and China would attend the second meeting as observers, as they had the first meeting.
Hopes for a fruitful outcome to the talks increased after Taliban leader Mullah Mohammed Omar gave them his tacit approval in a statement earlier this month. This was the first time Omar has raised the prospect of negotiations.
Afghan media have reported that the government delegation to the meeting would include a female member.