Islamic State's 'backbone was broken' in Afghanistan as hundreds surrender
by
J.P. Lawrence
November 19, 2019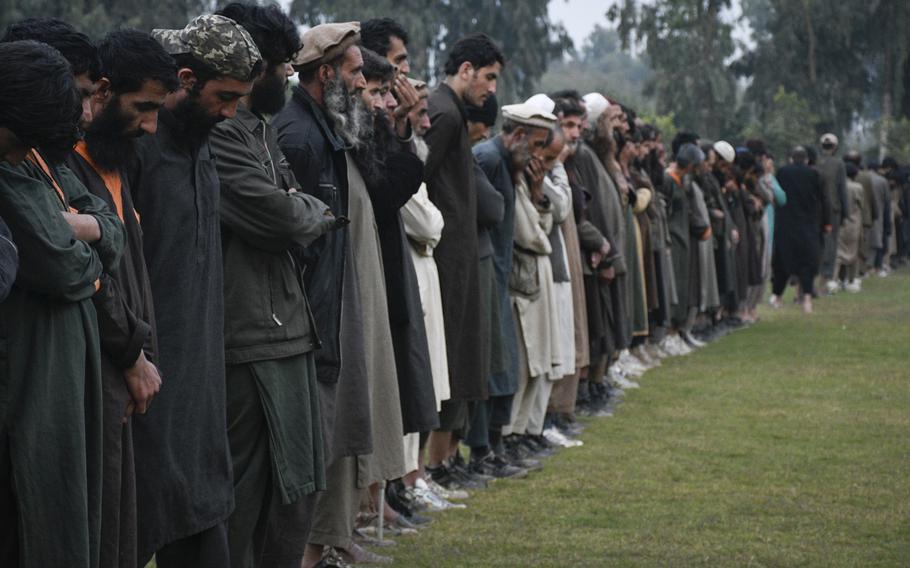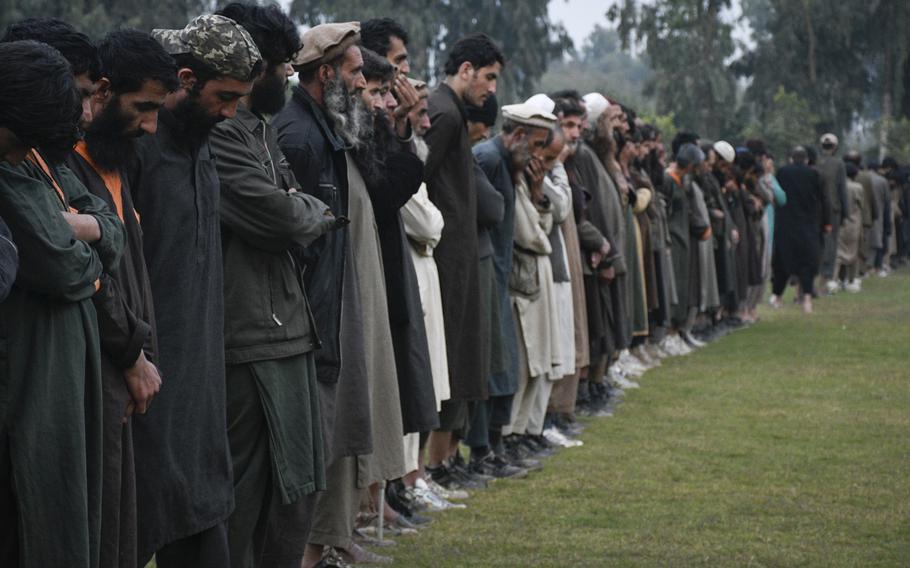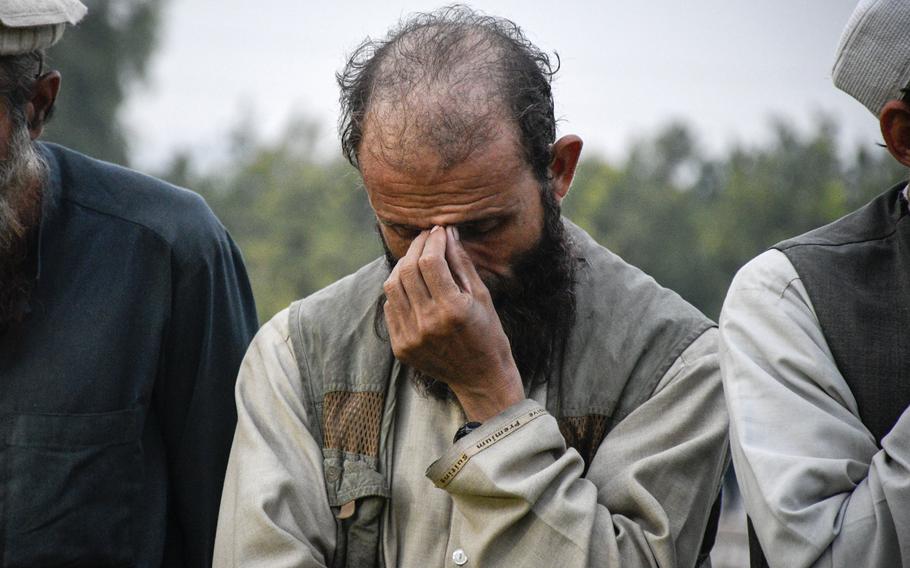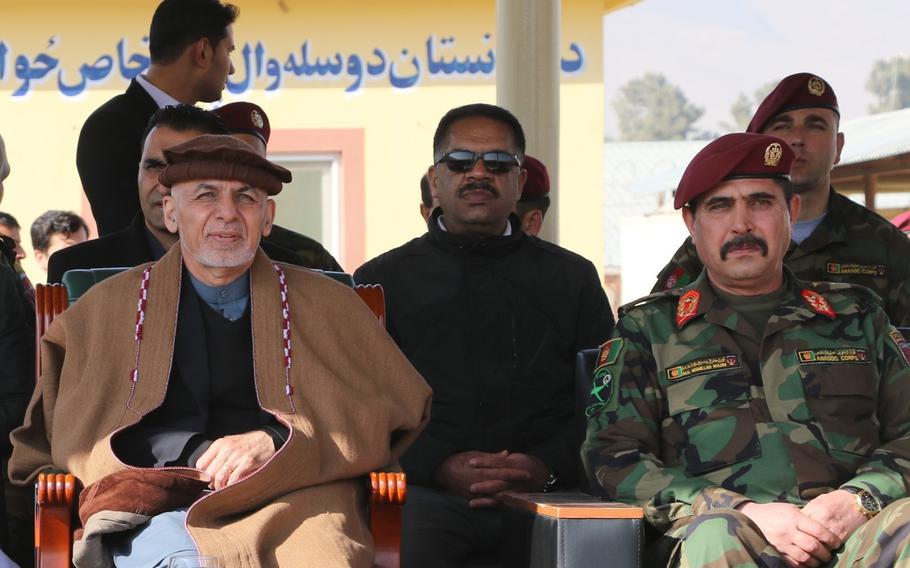 JALALABAD, Afghanistan — Hundreds of Islamic State fighters have surrendered after separate operations by government forces and the Taliban hemmed them into the mountainside in the country's south, Afghan officials said Tuesday.
During the past two weeks, 243 ISIS fighters and nearly 400 family members have surrendered, Nangarhar provincial governor Shahmahmood Miakhel said Tuesday. In total, 2,000 fighters and their families are expected to surrender, Miakhel said.
Afghan officials said their forces, aided by U.S. personnel, starved the ISIS fighters by cutting off their supply lines in Nangarhar, Miakhel said.
"The result is Daesh's backbone was broken," Afghan President Ashraf Ghani said in a speech Tuesday, using an Arabic acronym for ISIS that the group dislikes.
Some ISIS fighters from Afghanistan who have surrendered will be investigated through the justice system, while others will be released without punishment to "start their normal life," Nangarhar province spokesman Attaullah Khogyani said. Those from Pakistan and other countries — about a third of the group — will be sent to Kabul for questioning, he said.
While the Pentagon said there were fewer than 2,000 ISIS fighters in July, the United Nations the same month said there were between 2,500 and 4,000 fighters.
U.S. forces in Afghanistan have classified more recent estimates of the group's size.
Both the Afghan Defense Ministry and the Taliban — each of whom consider ISIS an enemy — attributed the mass surrenders to their respective military operations.
The Taliban launched large scale anti-ISIS operations in Nangarhar beginning Sept. 20, a spokesman for the group said in a statement.
U.S. and Afghan forces have fought against ISIS in Nangarhar since the militants' arrival in the country, reportedly around 2014.
Last year, an attack by U.S. and Afghan special operations forces killed 167 ISIS fighters and dislodged them from their declared capital in Deh Bala last year, U.S. and Afghan officials said at the time.
The militants who recently surrendered were from Achin district, where the U.S. in 2017 reportedly killed more than 90 ISIS fighters after it dropped the largest conventional bomb in its arsenal, the 21,600-pound GBU-43/B, nicknamed "the mother of all bombs," onto an ISIS cave network.
A spokesman for U.S. and coalition forces deferred comment to the Afghan Defense Ministry on whether U.S. troops were involved in recent operations in Nangarhar. The U.S. in recent years has strived to de-emphasize its own involvement in battlefield operations while promoting Afghan activity.
Mikahel said that the U.S. contributed both special operations forces and aerial bombardments to the ISIS defeat.
Locals said ISIS fighters had been under pressure by both Afghan government forces and the Taliban.
The Taliban had surrounded ISIS in their mountain hideouts, while government forces prevented militants from using the roads, said Lal Mohammad Durrani, a provincial council member in Nangarhar.
The ISIS fighters preferred to surrender to the government, Durrani said.
"They were just stuck in the mountains; they didn't want to get arrested by the Taliban," Durrani said, "because the Taliban would just kill them all for revenge."
Last year, more than 200 ISIS militants in Jawzjan in the north of the country also surrendered to the government after the Taliban surrounded them during a two-day battle.
But some of the ISIS fighters who turned themselves in during the past fortnight told Stars and Stripes it was not the Taliban, but Afghan and U.S. military pressure, particularly airstrikes, that made them surrender.
"We weren't afraid of the Taliban," said Gula Jan, 70, from Peshawar, Pakistan.
Others, like Sheik, 23, said they regretted their decision to join ISIS in the first place.
A native of Nangarhar province, Sheik, who, like many Afghans, goes by one name, said he "was misguided" when he joined the militant group three years ago. "All three years with them were a big sin," he said through an interpreter.
ISIS first arrived in Nangarhar around 2014 and used money from outside of the country to convince locals to join them, U.S. and Afghan officials said last year.
The group then began taxing and extorting locals, killing those who did not comply and selling off the region's timber and minerals, U.S. officials said.
ISIS has claimed responsibility for attacks on numerous civilian targets in Kabul, including a wedding hall where more than 60 people were killed in August by a suicide bomber. The group was responsible for about 10% of Afghanistan's civilian casualties in the first half of this year, a report by the United Nations said.
Zubair Babakarkhail contributed to this report.lawrence.jp@stripes.com Twitter: @jplawrence3