GALLERY
Iraqi troops push into Mosul outskirts as Islamic State urges fighters to stand their ground
---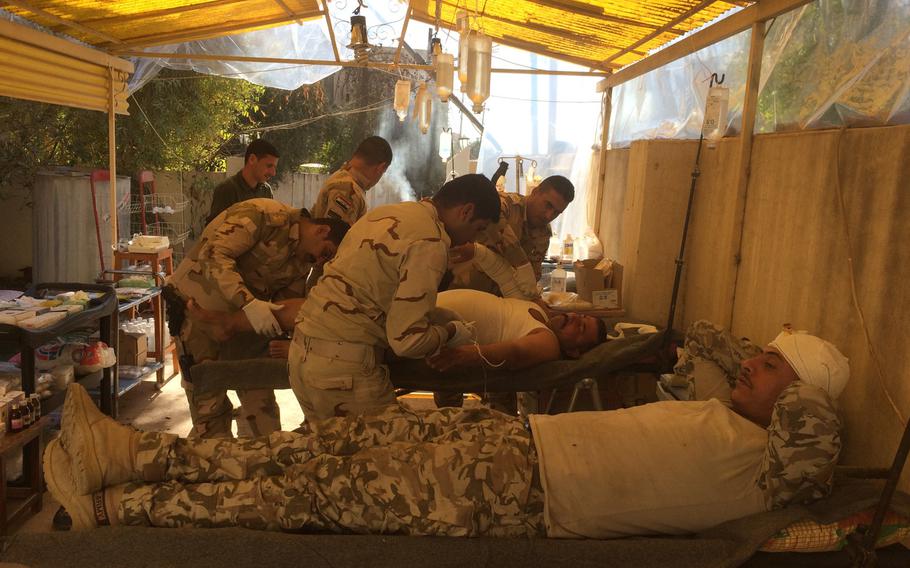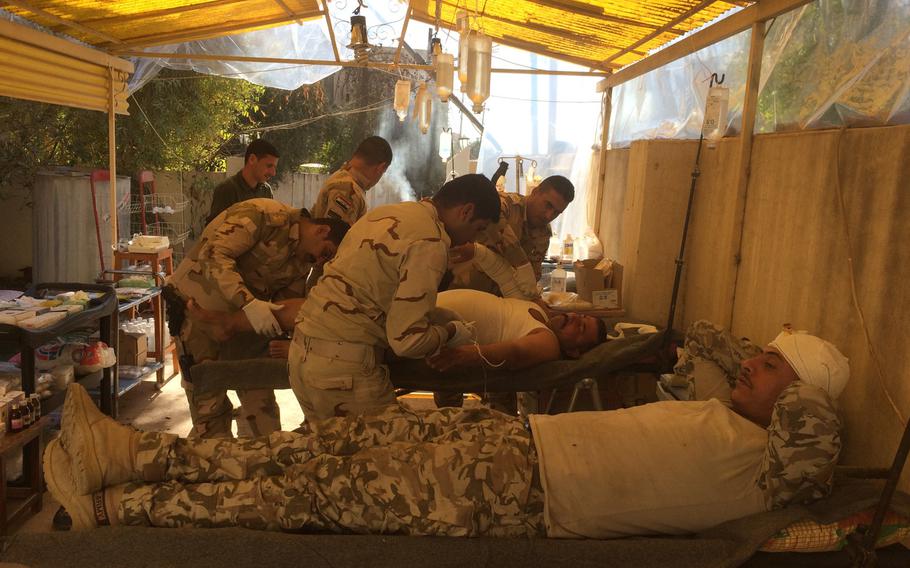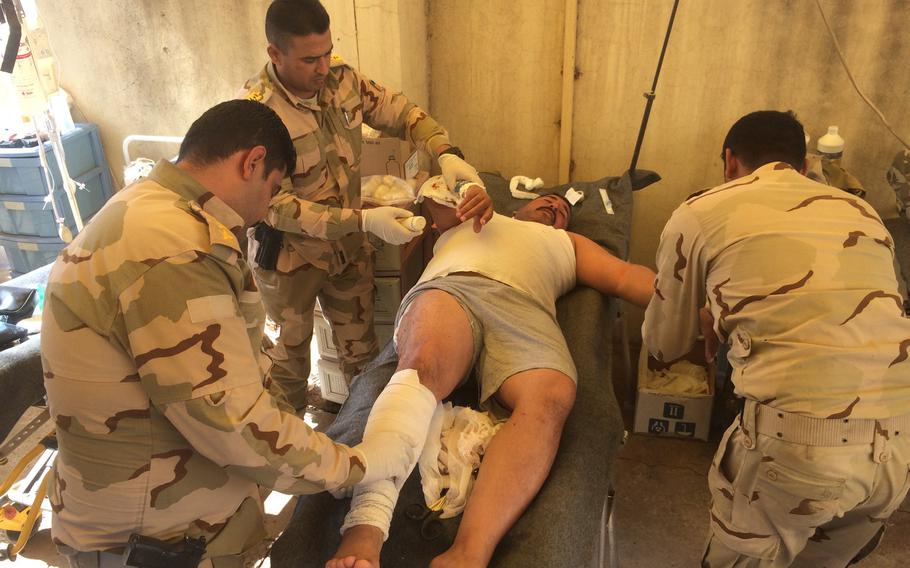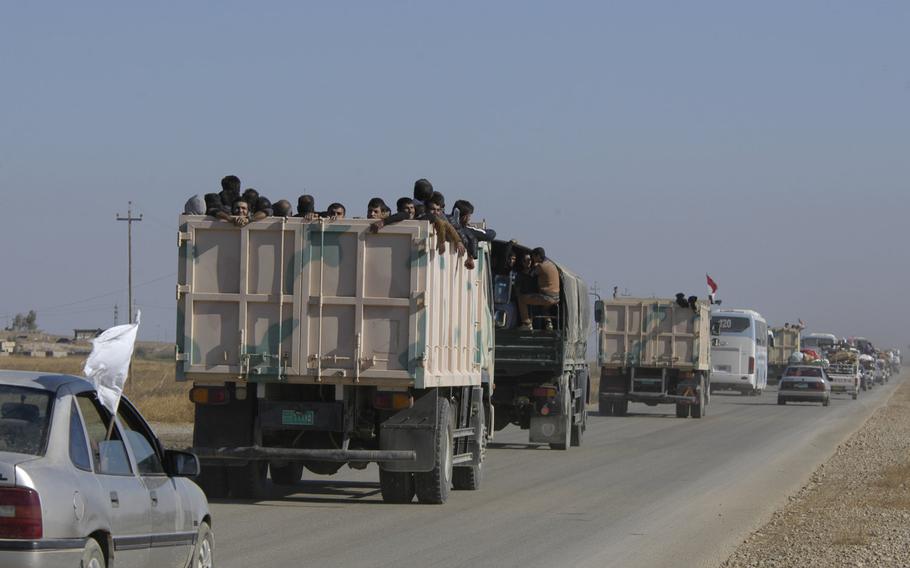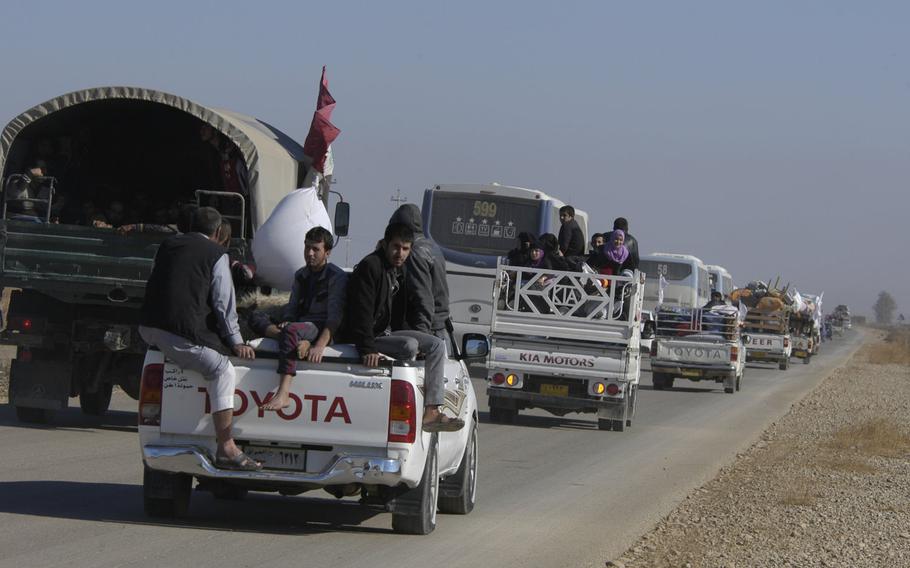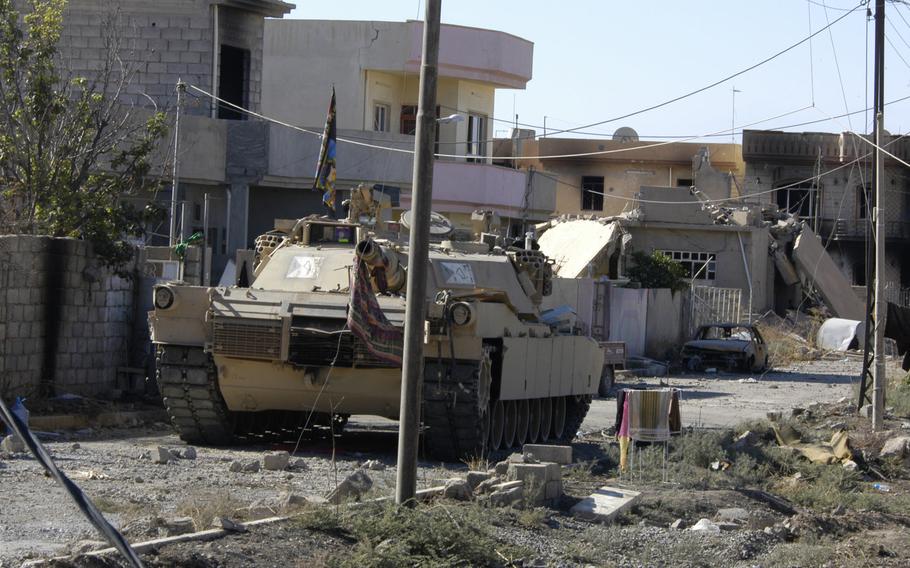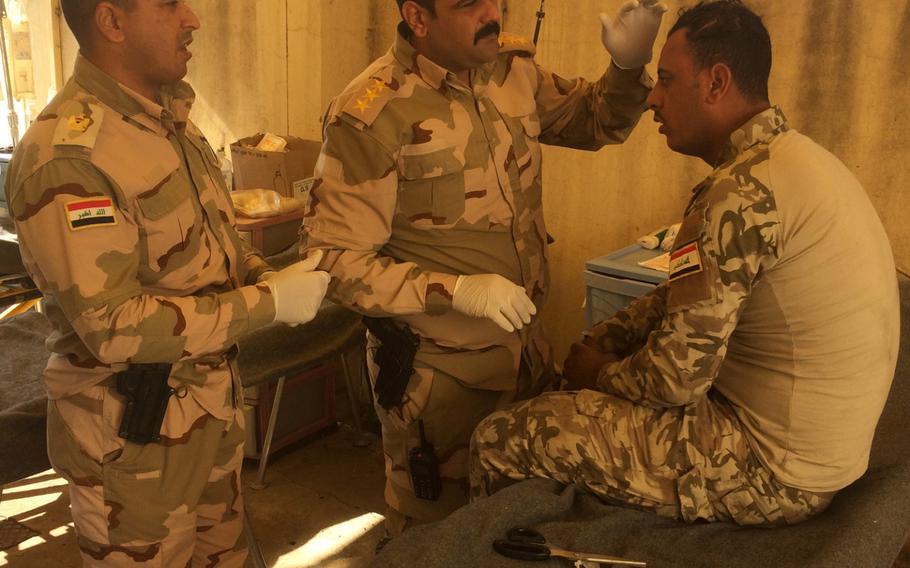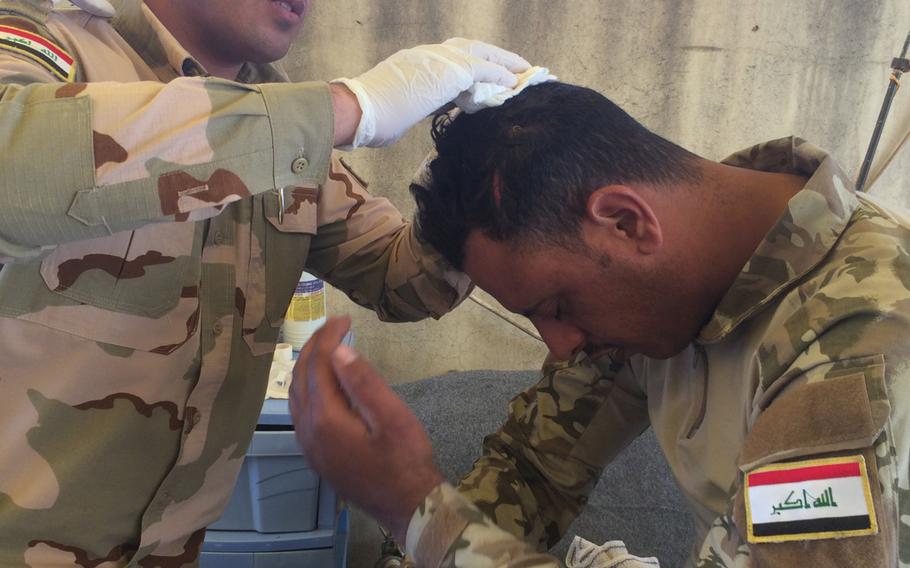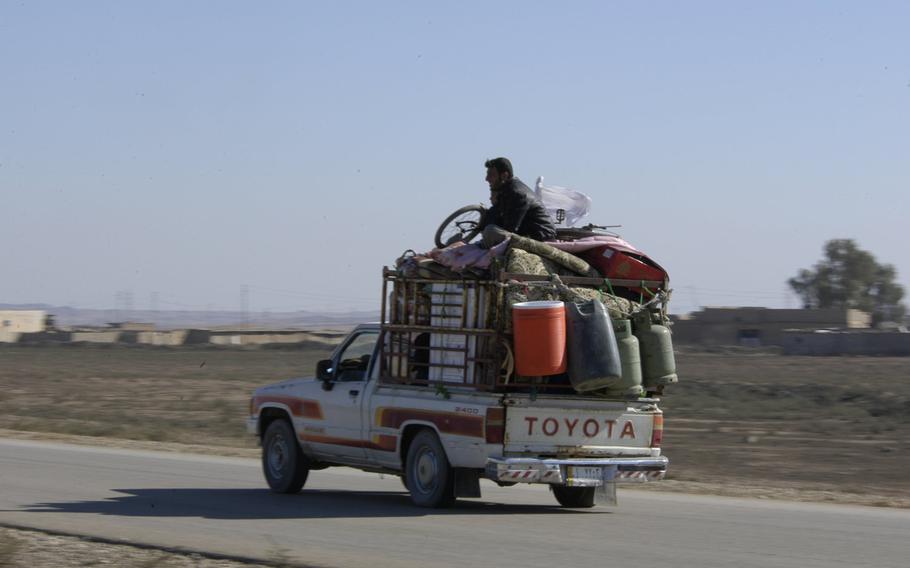 NEAR MOSUL, Iraq — Iraqi army troops have entered the eastern outskirts of Mosul, 18 days after the start of an offensive to oust the Islamic State group from the country's second-largest city and its last urban stronghold in Iraq.
Maj. Gen. Raad Mohssan, chief surgeon for the 9th Armored Division which is taking part in the campaign, said the division, equipped with M1A1 Abrams tanks, entered the al-Entsar neighborhood Wednesday night, withdrew and came back on Thursday.
Kurdish television station Rudaw quoted Iraqi military spokesman Lt. Gen. Abdul Amir Rasheed Jarallah as saying the 9th Division had also entered Mosul's Judaydat al-Mufti neighborhood, which is near al-Entsar.
With Iraqi forces closing in, the Islamic State's shadowy leader called on his followers to stand their ground in Mosul, saying there can be no retreat in a "total war."
Abu Bakr al-Baghdadi, in an audio recording released online Thursday, urged suicide bombers to "turn the nights of the unbelievers into days, to wreak havoc in their land and make their blood flow like rivers."
The statement, first reported by SITE Intelligence Group, a U.S. organization that monitors militant activity online, appeared to signal that the Islamic State leadership was prepared for a fight to the death to preserve its hold on Mosul, where al-Baghdadi in 2014 proclaimed the caliphate, which at one point encompassed nearly a third of Iraq and Syria.
At a field hospital in Kermlis just east of Mosul, one of the soldiers wounded in the Wednesday fighting said he was among the first troops to enter the city. The soldier, Spc. Amjad Hashem, 30, said he was at the wheel of an armored truck when it was struck by a rocket-propelled grenade.
"The rocket hit the turret behind my head and knocked me out," said the father of two, who still had shrapnel in his head. Doctors said he would be evacuated for treatment to Irbil, the capital of Iraqi Kurdistan.
While Hashem was talking, another soldier arrived in an ambulance. He too had been fighting in al-Entsar when an artillery round struck nearby. His right arm and leg were marked with dozens of small cuts from shrapnel.
Nearby, on the main road from Mosul to Irbil, a seemingly endless line of cars, trucks and busses filled with civilians waving white flags streamed toward a large camp set up in anticipation of large numbers of people fleeing the fighting.
At the field hospital, located in front of an empty home in the battle-scarred Christian village, Raad, the division chief surgeon, said the fighting through outlying villages on the approaches to Mosul hasn't been as tough as last winter's battle for the city of Ramadi, which lasted for months and ended early this year.
The militants have been falling back toward Mosul rather than fighting to the death in surrounding villages, he said.
"The people in Ramadi are fighters. They grew up with guns in their hands. The people in Mosul are educated. They are not fighters. In the city, we are only going to see defense, not attack," he said.
However, Raad said the fight in Mosul will likely last months and he expects his division to remain in the field through the winter.
Iraqi army doctors and medics can handle wounded soldiers but they will be challenged to deal with civilian injuries and illness. They expect to find large numbers of women, children and the elderly in need of medical aid as Iraqi forces move deeper into Mosul, said Capt. Osama Fuad, 33, one of the division's doctors.
"We are used to treating (young) soldiers," he said.
So far, about 100 soldiers from the division have been wounded in action with only a few killed. Some troops have been shot by snipers but most get hit by shrapnel from roadside bombs and mortars, he said.
The medics stabilize the wounded near the front and evacuate them by road to a hospital in Irbil. U.S. forces there are helping Iraqi air crews who medevac some wounded to Baghdad, he said.
The Iraqi medics also have treated Islamic State prisoners, Fuad said.
"Some of them say, 'Why don't you just shoot me,' but some of them are just kids," he said.
Matthew Nowery, Iraq country director for the Christian relief organization Samaritan's Purse, said about 18,000 displaced civilians had arrived in Kurdistan over the past few weeks.
There hadn't been a big influx of people before the Iraqi army entered the city because the Islamic State group had forced inhabitants to retreat with its forces as it lost territory, he said.
Relief organizations have three active camps for people displaced by the operation. There are plans for nine more, since a large exodus of people is expected as the army pushes farther into Mosul, he said.
Raad said Iraqi forces hope that most civilians still in Mosul, which had a pre-war population of about 2 million, will remain in their homes rather than flee to refugee camps.
"The plan is to provide people with supplies and treatment in their houses. The camps aren't going to be enough," he said.
robson.seth@stripes.com Twitter: @SethRobson1
---
---
---
---