Insurgent attacks kill dozens in Afghan cities
by
Zubair Babakarkhail E.B. Boyd
January 10, 2017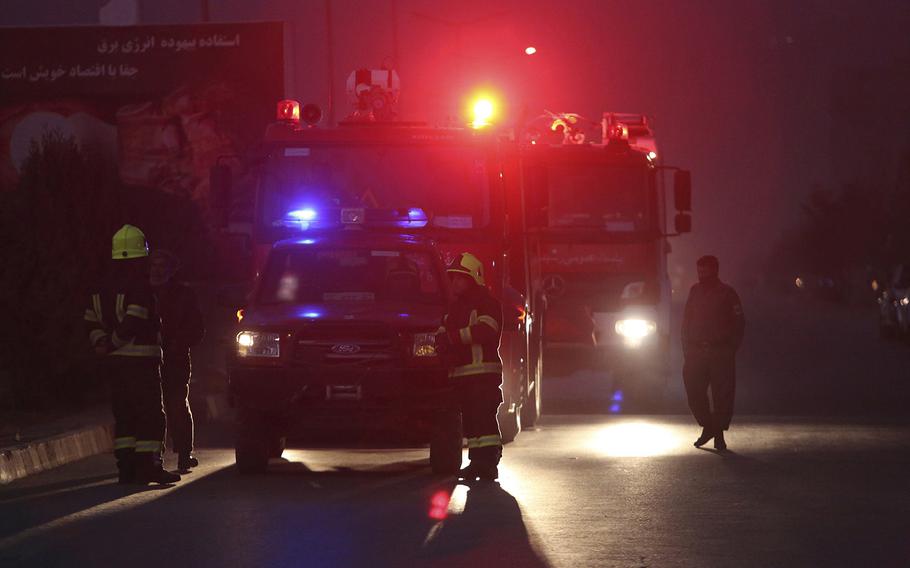 KABUL, Afghanistan — Taliban insurgents struck at government targets in three separate attacks around the country Tuesday, killing at least 31 people and injuring more than 100, officials said.
In Kabul, about 4 p.m., two bombs exploded in quick succession in front of an office belonging to the National Directorate of Security, a Kabul police commander said.
After a suicide bomber detonated his explosives, a vehicle blew up when rescuers rushed to the scene, said Ahmad Wali Saboori, chief of Kabul's 7th Police District.
The Health Ministry said 30 people were killed and 80 wounded in those blasts, for which the Taliban claimed responsibility. A statement on the group's website said the attack was aimed against the intelligence agency.
Earlier in the day, a suicide bomber detonated explosives in a building housing an NDS office in Lashkar Gah, the capital of southern Helmand province.
One person was killed and nine others injured in that blast, said Omar Zwak, a spokesman for the provincial governor.
In the evening, a blast at the governor's compound in Kandahar injured at least a dozen people, said a doctor at the city's central hospital, who asked not to be named.
Among the injured were the governor, Humayoon Azizi, and an envoy from the United Arab Emirates, the doctor said. The UAE envoy was reportedly in town for a ceremony to kick off construction of a new school.
The bombings in Kabul occurred across the street from the American University of Afghanistan, which has been closed since a nighttime raid in August in which at least 13 people were killed and dozens wounded.
The Taliban have frequently targeted the intelligence service, which has conducted numerous successful operations against the group. Last April, the guerrillas mounted a massive attack against an intelligence training center in Kabul, killing 64 people and injuring more than 300.boyd.eb@stripes.com Twitter: @ebboyd