Inspector General: Trash burning still risks troops' health in Afghanistan
by
Heath Druzin druzin.heath@stripes.com
July 11, 2013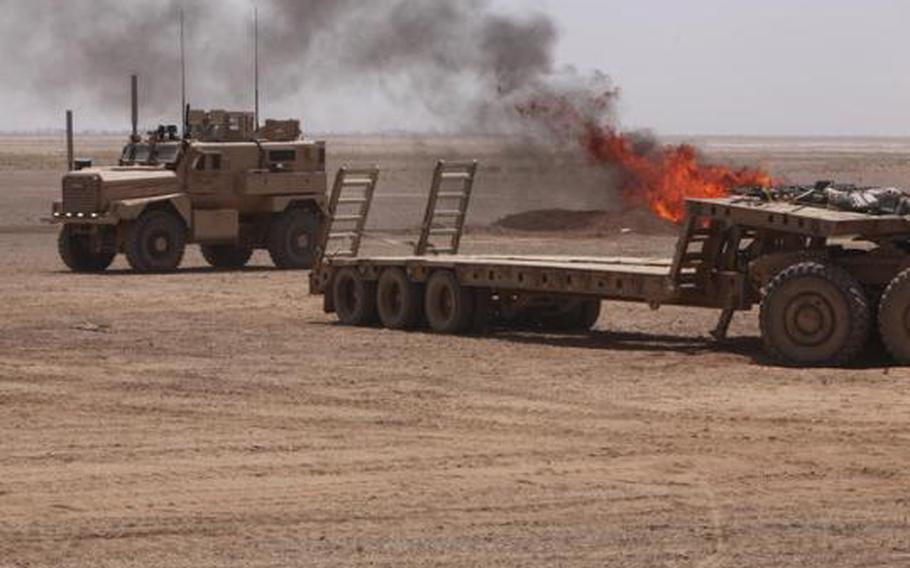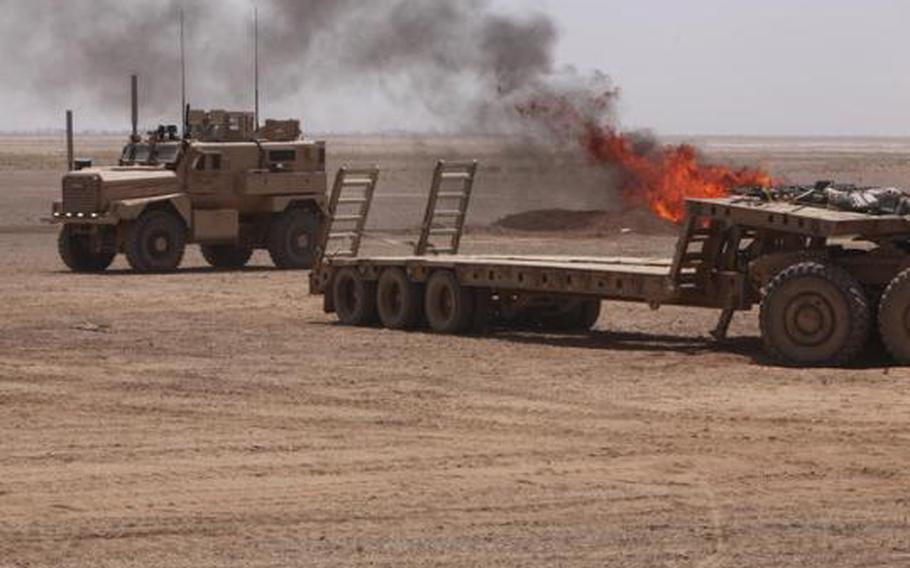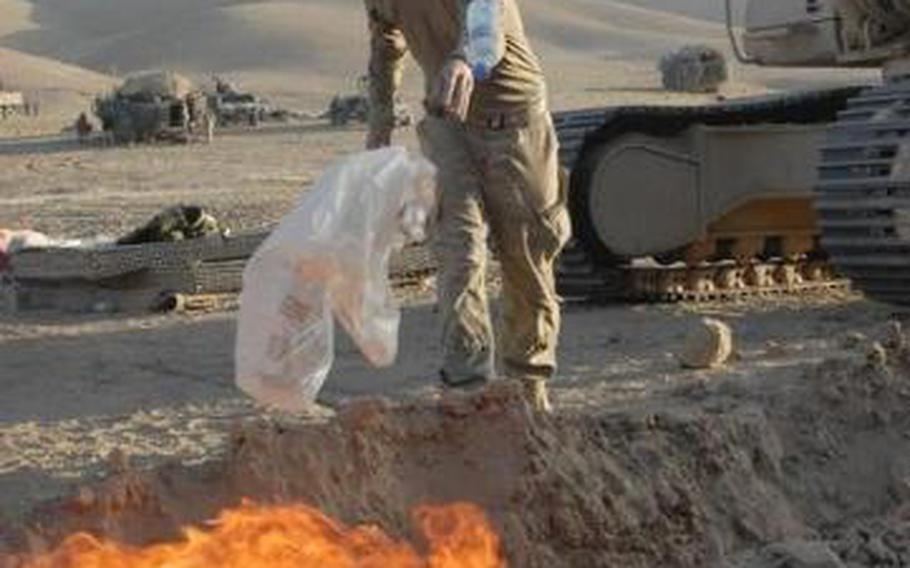 KABUL — The military is putting troops at risk and breaking Department of Defense regulations by continuing to burn trash at one of the largest U.S. military bases in Afghanistan, despite having safer alternatives, according to a report by the Special Inspector General for Afghanistan Reconstruction.
Camp Leatherneck, a major Marine base in Helmand province and home to about 13,500 troops and civilians, has four incinerators to safely dispose of solid waste, but is still using burn pits, which have been found to increase the risk of serious health problems.
"An issue potentially endangering the health of U.S. military and civilian personnel supporting the mission in Afghanistan has come to my attention that I believe requires your immediate action," Special Inspector General for Afghanistan Reconstruction John F. Sopko wrote in a letter addressed to both the head of U.S. Central Command, Gen. Lloyd Austin III, and Gen. Joseph Dunford, commander of the NATO-led international military coalition in Afghanistan.
Camp Leatherneck spent $11.5 million installing two 12-ton and two 24-ton incinerators, but only the smaller incinerators are running, as no contract has been awarded to operate the larger plants, according to the letter.
The inspector general's report found all of the solid waste could be processed by the camp's incinerators if they were run 18 hours per day. They are built to run continuously, seven days per week. The incinerators could also eliminate the need for a $1.1 million contract for hauling solid waste off the base, the report says.
Lt. Col. Will Griffin, an ISAF spokesman, said ISAF is "looking very carefully" at the report's findings and that all four incinerators should be running before the end of the month, ending any need for burn pits.
A 2011 Army memorandum said open air burning may increase the risk for developing chronic health conditions, such as reduced lung function, chronic bronchitis and cardiopulmonary disease, among other conditions.
The inspector general's report was based on three inspections of Leatherneck's waste disposal facilities in April and May. A recent inspection of Forward Operating Base Salerno, a major military hub in the eastern province of Khost, found similar problems, according to the inspector general's report.
The news comes on the heels of another embarrassing inspector general's report that criticized a newly built $34 million headquarters building that appears likely to be demolished before any troops use it.
druzin.heath@stripes.comTwitter: @Druzin_Stripes