IED kills four ISAF servicemembers on deadly weekend in southern Afghanistan
by
Alex Pena
October 6, 2013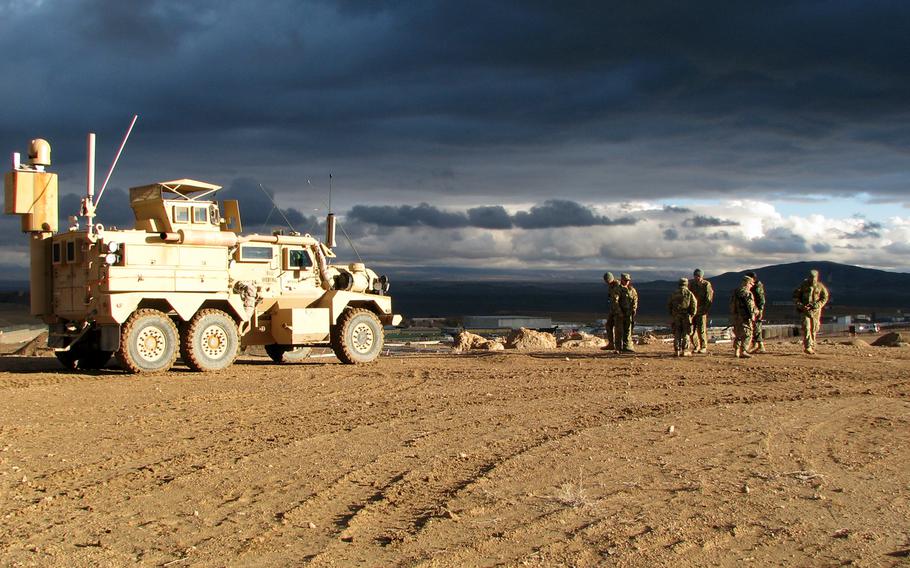 KABUL -- Four International Security Assistance force servicemembers were killed by an improvised explosive device in southern Afghanistan on Sunday, adding to a deadly weekend for ISAF forces in the volatile south.
According to the Kandahar province Media and Information Center, ISAF and Afghan forces were conducting a combined operation in Zhari District. ISAF and Afghan officials would not confirm the nationalities of the four killed. They said four insurgents were also killed during that mission, and one key leader of the insurgents was captured. The Associated Press, citing an unidentified military official, reported that the four killed were U.S. troops.
ISAF has largely turned over responsibility for security in Afghanistan to Afghan forces, and international troops have taken on more of an advise and assist role.
According to NATO, the IED has been the deadliest weapon in the insurgents' arsenal, accounting for more than half of all NATO casualties throughout the 12-year war.
On Saturday, two ISAF servicemembers died, also in southern Afghanistan.
One ISAF servicemember was killed in a shooting incident involving an alleged "contracted security guard," ISAF said, and officials were "assessing the incident." No details as to the motive were immediately available. It also was not known if the shooter was Afghan or foreign.
Another ISAF servicemember died in southern Afghanistan Friday due to a "non-battle related injury," according to an ISAF press release. It gave no further details.
It is ISAF policy to defer the identification of casualties to their national authorities.
The deaths bring the total number of foreign forces killed in Afghanistan to 132 this year, according to AP – 102 of them American.
Meanwhile, ISAF said it was investigating reports that civilians were killed in a strike Friday in Nangarhar province in eastern Afghanistan.
Afghan and coalition forces "responded to an attack and conduced a coordinated precision strike against insurgents" ISAF spokesman Lt. Col. Will Griffin said in a email. Insurgents had "unsuccessfully attempted to target a coalition base with mortar fire," Griffin said.
Ahmad Zia Abdul Zai, spokesperson for the governor of Nangarhar province, said Sunday a local investigation found five civilians, all between the ages of 16 and 20, were killed. He said the five had been out hunting when the strike happened at about 9:30 p.m. When asked why civilians would be out hunting at night, in the dark, he said investigators had "found the birds they had hunted," which they considered to be evidence. Griffin said in an email Saturday that ISAF and Afghan officials were jointly investigating the incident.
"ISAF takes all allegations of civilian casualties seriously and is working with our Afghan partners to confirm the details of this incident," Griffin said.
Zubair Babakarkhail contributed to this report.
pena.alex@stripes.comTwitter: @alexandermpena