Ghostriders in the sky: Air Force's new gunship flying 'every single night' in Afghanistan
by
J.P. Lawrence
November 8, 2019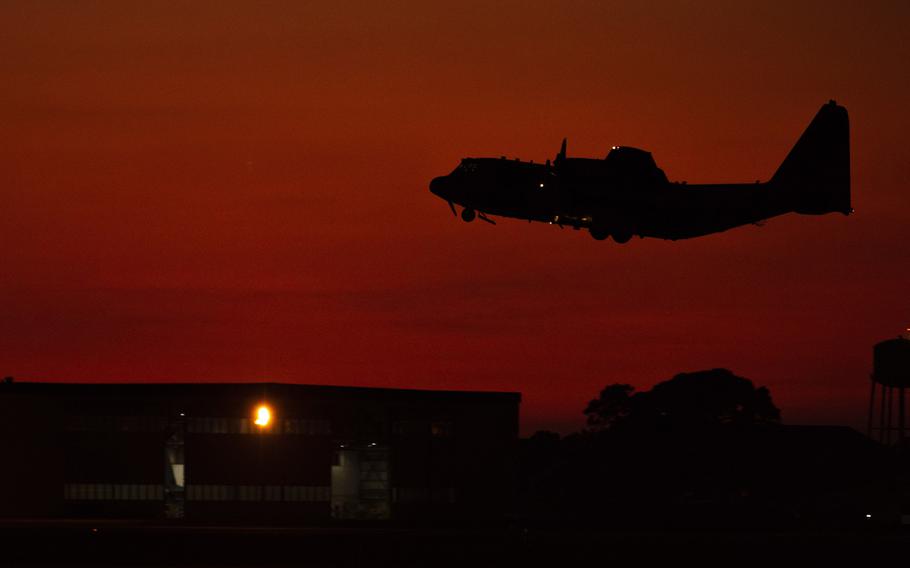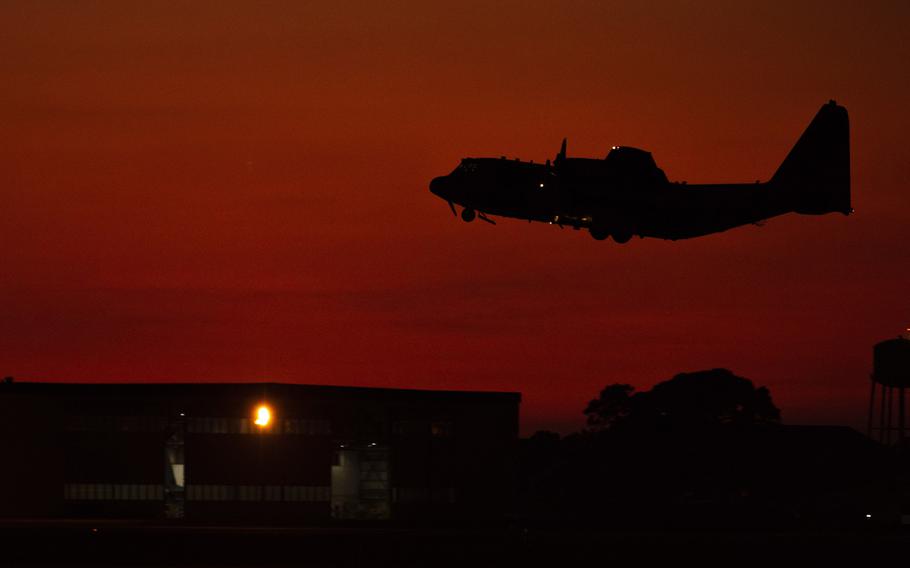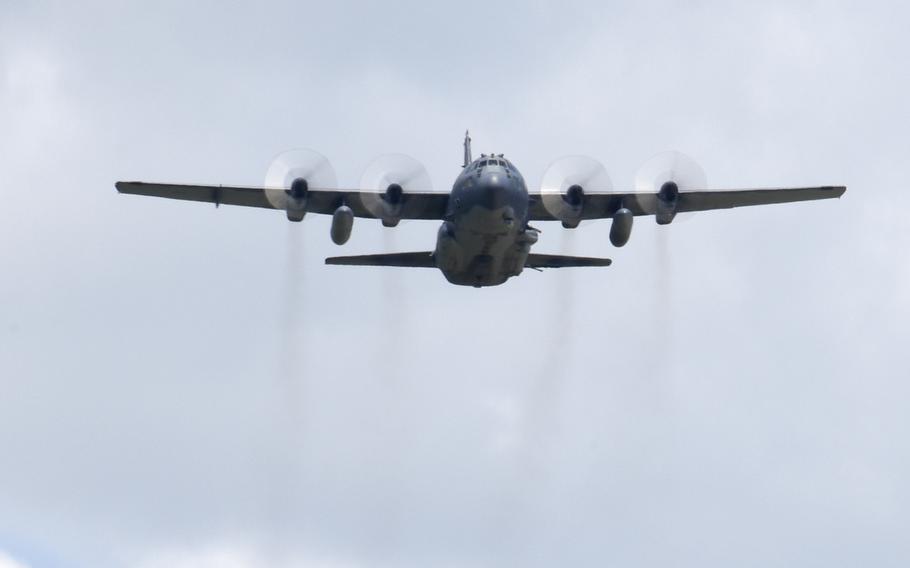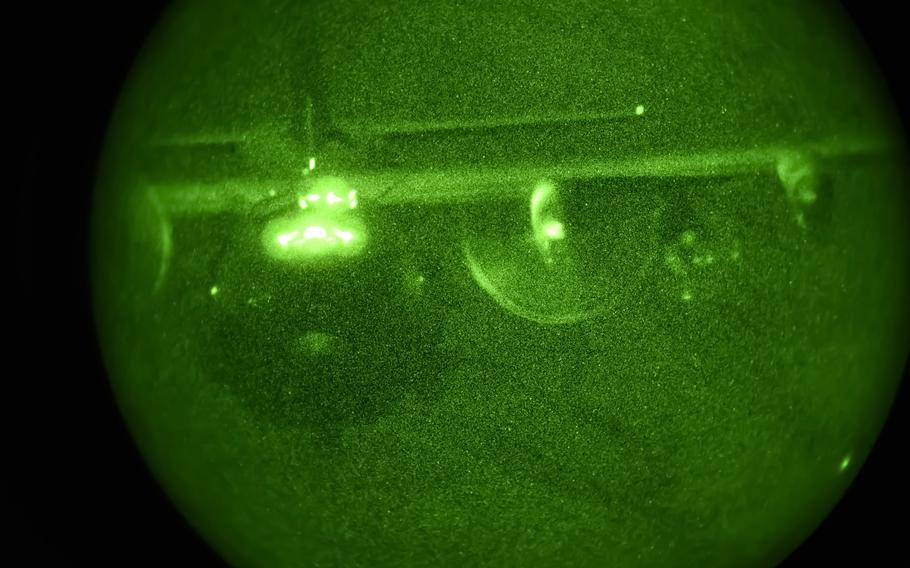 The U.S. Air Force's newest aerial gunships are in high demand in the skies of Afghanistan, where they provide close-air support and armed overwatch to U.S. and Afghan operations.
AC-130J Ghostriders have already flown hundreds of sorties since beginning combat missions in June, said Col. Terence Taylor, commander of Combined Joint Special Operations Air Component–Afghanistan.
"Every night, the AC-130J is flying," Taylor said in a phone call Wednesday. "The people they are supporting, are requesting them every single night."
This amounts to 218 sorties and 1,380 hours in the skies over Afghanistan, he said.
The new aircraft's missions are part of an increase in the pace of the air war following the collapse of peace talks between the United States and the Taliban in early September, and a vow by President Donald Trump "to hit our enemy harder" than ever before.
"The Ghostriders have saved lives," said Chief Master Sgt. Edward Fry, enlisted leader alongside Taylor at the air component command.
Air Force officials have called the $115 million Ghostrider "the ultimate battle plane" due to its arsenal of cannons, missiles and laser-guided bombs. The Ghostrider's ability to unleash hell, including from its 105 mm howitzer and 30 mm autocannon, have helped Afghan forces both on the battlefield and psychologically, Fry said.
"Them hearing the sound of the gunship overhead, that in many ways serves to embolden them," Fry said of Afghan forces, who remain heavily reliant on U.S. air power. "Even if the gunship doesn't fire one round, it still provides that utility."
The Ghostrider replaced the AC-130U Spooky, which pilots said often struggled to loiter at high altitudes — an important capability when operating over Afghanistan's mountainous terrain.
The low- and slow-flying gunships remain vulnerable to ground fire and are mainly used against guerrillas and other low-tech opponents lacking anti-aircraft cannons or portable surface-to-air missiles. Although the planes carry state-of-the-art countermeasures, they are generally employed in night actions to avoid being hit from the ground by small-arms fire in daylight.
The new AC-130Js have upgraded engines and can fly higher, faster and for longer amounts of time, said Lt. Col. Mark Smith, the first commander of the 73rd Expeditionary Special Operations Squadron, which has flown the Ghostriders over Afghanistan.
"It's a rocket ship compared to what we used to fly," Smith said.
The Ghostrider also has upgraded sensors that provide a better battlefield view in the air and on the ground, Smith said in a phone call from Hurlburt Field, Fla.
The new planes and their upgraded sensors will help support Afghan commandos while preventing civilian casualties, said Abdul Ghafar Nooristani, spokesman for Afghan special forces.
"This is very good now, that they are using the latest and well-equipped airplanes," Nooristani said.
Spooky, the Ghostrider's predecessor, received notoriety after a U.S. airstrike in 2015 that killed 30 people at a Doctors Without Borders hospital in Kunduz province, which was largely blamed on human error.
Airstrikes, most of which were conducted by U.S. forces, were the leading cause of noncombatant deaths in Afghanistan during the first half of the year, killing more than 360 people, the United Nations said in a July report. The U.S. military routinely disputes the methodology and sourcing of the U.N.'s findings.
Zubair Babakarkhail contributed to this report.
lawrence.jp@stripes.com Twitter: @jplawrence3