Ghani offers conditional second cease-fire with an increasingly emboldened Taliban
by
J.P. Lawrence
August 19, 2018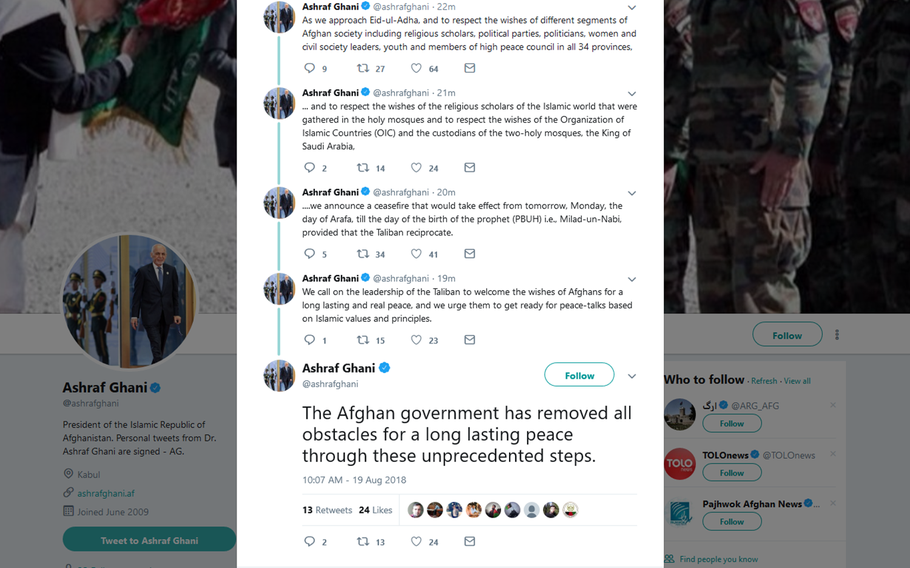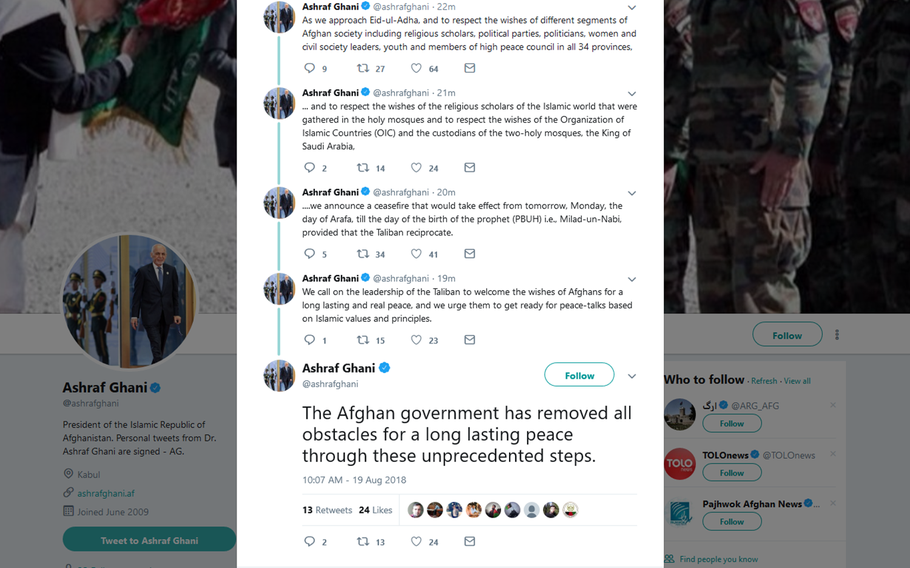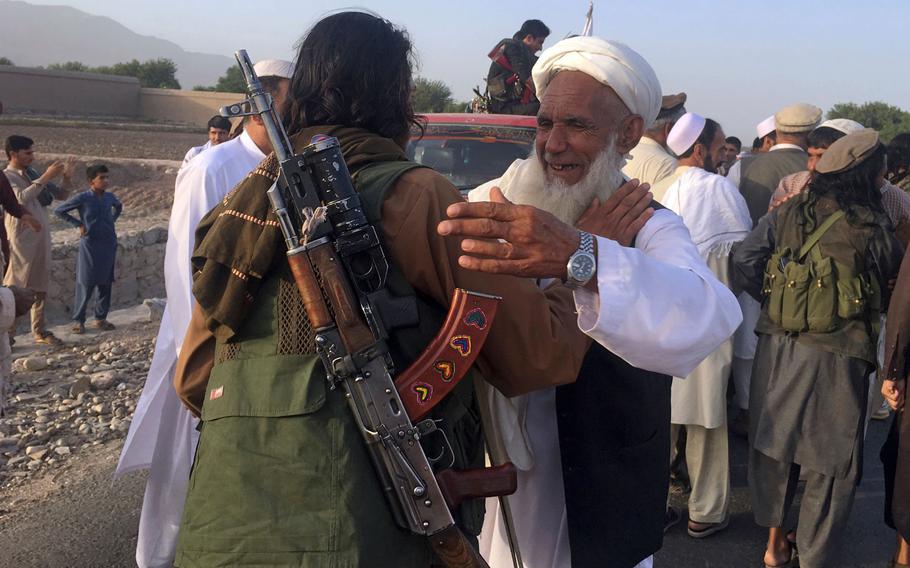 Afghan President Ashraf Ghani on Sunday announced a three-month-long cease-fire with the Taliban beginning Monday – but only if the Taliban reciprocate.
"We call on the leadership of the Taliban to welcome the wishes of Afghans for a long-lasting and real peace, and we urge them to get ready for peace-talks based on Islamic values and principles," Ghani said via a tweet.
The announcement came on Afghan Independence Day amid a wave of violence across Afghanistan and follows a previous cease-fire in June.
In response to Ghani's last cease-fire offer in June, the Taliban reciprocated with their own, which led to scenes of government soldiers and militants hugging and taking selfies in celebration.
Since the June cease-fire, however, the Taliban have increased attacks across Afghanistan and have engaged in long-sought discussions with U.S. officials.
In a surprise attack earlier this month, the Taliban infiltrated the city of Ghazni, a provincial capital just 100 miles southwest of Kabul. A multiday battle followed, leading to the deaths of about 100 members of the Afghan security forces and as many as 150 civilians. After bombings by Afghan and U.S. air forces, the Taliban left Ghanzi, but the attack disrupted months of optimism over advances in the peace process.
The Taliban last week also captured an Afghan military base in Faryab province, killing or wounding 43 soldiers. They also stormed two other bases, killing at least 40.
The Taliban released a statement Saturday boasting about their resilience. The statement did not mention a cease-fire but commented on reports that the militant group is speaking to U.S. officials, stating that for peace the "lone option is to end the occupation."
Speaking to reporters last month, Gen. John Nicholson, the U.S. top commander in Afghanistan, said the U.S. would support another government cease-fire but would remain vigilant. NATO Secretary-General Jens Stoltenberg on Twitter said he supports Ghani's announcement and encouraged the Taliban to demonstrate their concern for Afghans by respecting it.
In July, American diplomats, in a reversal of policy in Afghanistan that favored talks between the Taliban and the Kabul government, opened direct talks with Taliban representatives, according to reports. Insurgents also recently sent delegations to Uzbekistan and Indonesia to discuss peace prospects.
Zubair Babakarkhail contributed to this article.
lawrence.jp@stripes.com Twitter: @j.p.lawrence3