General: Iraq airstrikes have limited, 'temporary effect'
by
Jon Harper
August 11, 2014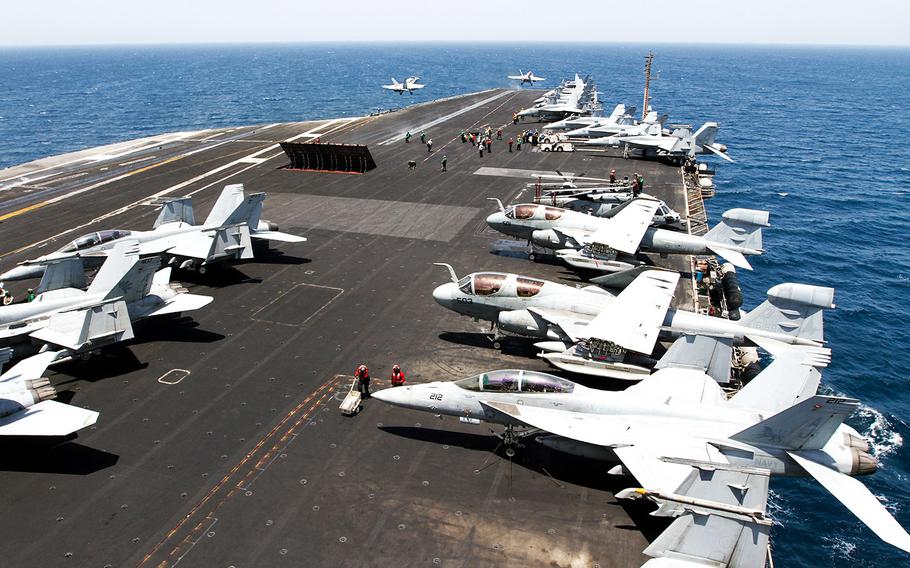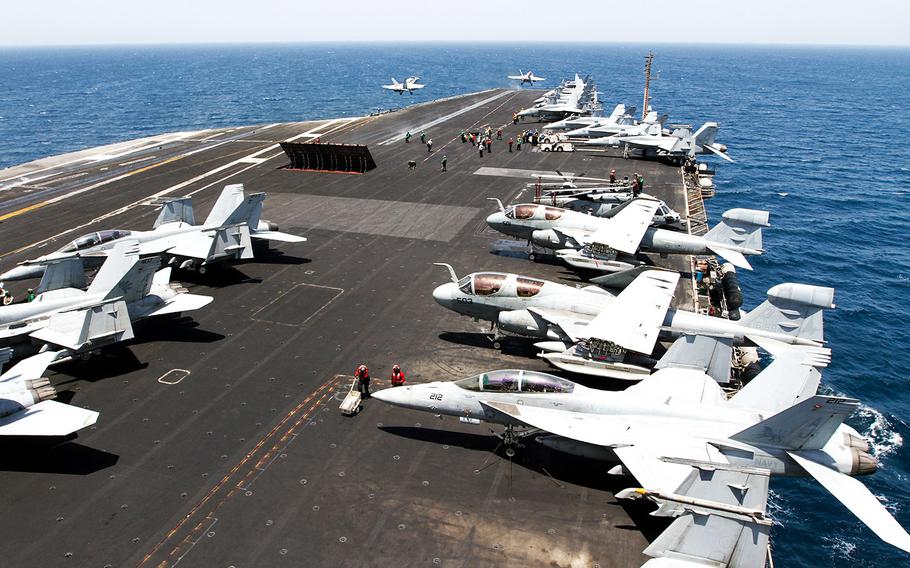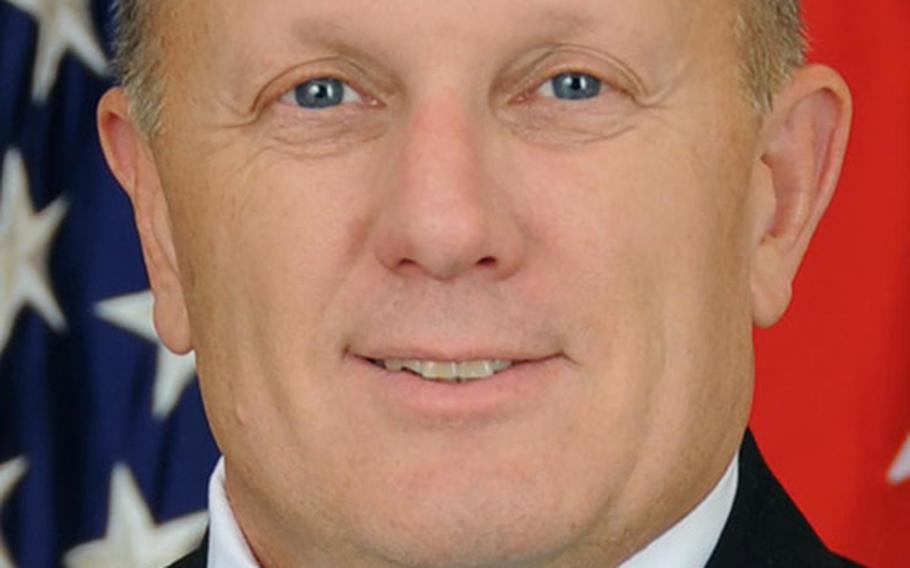 WASHINGTON — The ongoing U.S. air campaign has slowed the advance of Islamic militants in northern Iraq, but the effort won't significantly degrade the insurgents, the Pentagon said Monday.
"We assess that U.S. airstrikes in northern Iraq have slowed ISIL's operational tempo and temporarily disrupted their advances toward the province of Irbil. However, these strikes are unlikely to affect ISIL's overall capabilities or its operation in other areas of Iraq and Syria," Lt. Gen. William Mayville Jr., director of operations for the Joint Staff, told reporters.
Since Friday, the U.S. has been bombing members of the Islamic State, an offshoot of al-Qaida. The group — sometimes referred to as the Islamic State of Iraq and the Levant, or ISIL — overran much of northern Iraq last week and became a threat to American diplomatic and military personnel in Irbil, the capital of Iraq's Kurdish region.
The State Department maintains a consulate in Irbil, and there are about 40 U.S. military advisers manning a joint operations center there.
In response to the group's alarming advances, President Barack Obama on Thursday authorized the Pentagon to carry out targeted airstrikes against militants near Irbil and Mount Sinjar, where thousands of Iraqi religious minorities have fled to avoid execution by the Islamic State.
During the past four days, the U.S. has carried out 17 strikes against Islamic State targets, using F-15Es, F-16s, F/A-18s and MQ-1 Predator drones. More than 60 planes are also performing intelligence, surveillance and reconnaissance missions, according to Mayville and U.S. Central Command.
The aircraft are based in undisclosed neighboring countries, as well as aboard the USS George H.W. Bush aircraft carrier in the Persian Gulf.
The bombing is credited with helping Kurdish peshmerga forces solidify their positions and retake lost territory. However, during his press conference, Mayville tried to temper expectations about what the air campaign can accomplish.
"Our current operations are limited in scope. . . . I think in the immediate areas where we have focused our strikes, we've had a very temporary effect and . . . we may have blunted some tactical decisions to move in those directions and move further east to Irbil. What I expect the ISIL to do is to look for other things to do -- to pick up and move elsewhere. So I in no way want to suggest that we have effectively contained or that we are somehow breaking the momentum of the threat posed by ISIL," he said.
Senior administration have said that the strikes will remain confined to areas of Iraq where U.S. personnel are at risk or a preventable humanitarian disaster looms. Hawkish Republicans, including Sen. John McCain, R-Ariz., have called on Obama to attack Islamic State targets throughout Iraq and Syria.
"There are no plans to expand the current air campaign beyond the current self-defense activities," Mayville said.
Islamic State militants have overrun much of central and western Iraq, and Mayville anticipates that insurgent attacks will continue to stay on the offensive.
"ISIL remains focused on securing and gaining additional territory throughout Iraq, and will sustain its attacks against Iraqi and Kurdish security forces and their positions," he said.
On the humanitarian front, U.S. and U.K. forces have conducted 14 air drops of critical supplies to starving and dehydrated Yazidis, a religious sect that has been threatened with execution if they don't convert to Islam.
The allies have provided about 75,000 meals and 16,000 gallons of drinking water to Yazidis trapped on a mountain by insurgents.
On Monday afternoon (EDT), U.S. planes carried out four airstrikes near Mount Sinjar in an effort to weaken the siege.
"Our aircraft remain positioned to strike any terrorist forces around the mountain who threaten the safety of these families," Obama said in a statement Monday at Martha's Vineyard, Mass., where he and his family are vacationing.
Obama suggested that the U.S. and its partners may try to set up a safe passage corridor to enable more Yazidis to exit the mountain, but such an operation does not appear imminent.
"We'll have to wait and see and get a better sense on the ground before we can offer some options to the president," Mayville said.
Obama praised the selection of a new Iraqi prime minister on Monday. The president said he and Vice President Joe Biden called Prime Minister-designate Haider al-Abadi to congratulate him and urged him to quickly form a new cabinet.
Obama has tied further U.S. counterterrorism assistance to Iraqi leaders' progress in forming a unity government, and his remarks Monday indicated that he supports the removal of current Iraqi Prime Minister Nouri al-Maliki, who has been maneuvering to stay in office.
"We stand ready to partner with Iraq in its fight against these terrorist forces. Without question, that effort will be advanced if Iraqis continue to build on today's progress and come together to support a new and inclusive government," Obama said.
harper.jon@stripes.com Twitter: @JHarperStripes