Fort Hood-based soldier's death is seventh for coalition in Iraq this year
by
Chad Garland
April 1, 2020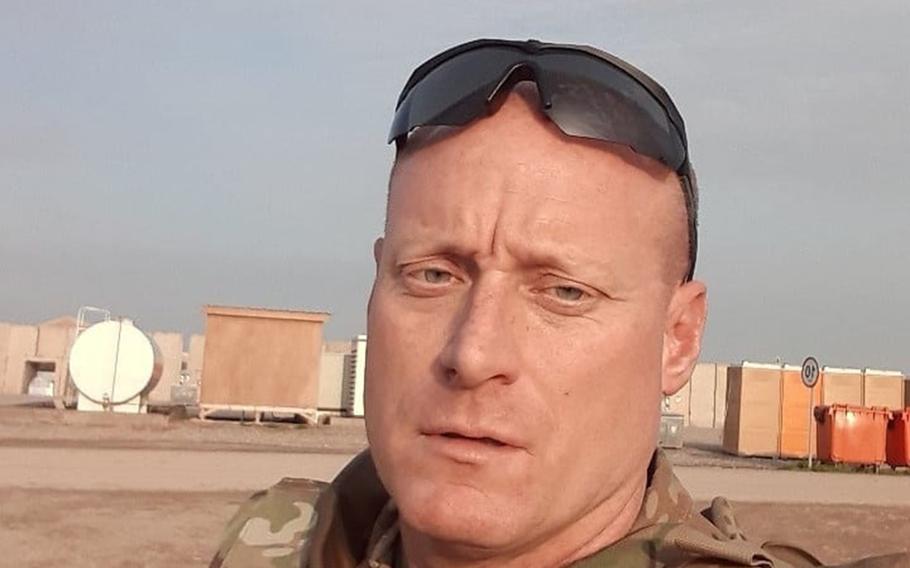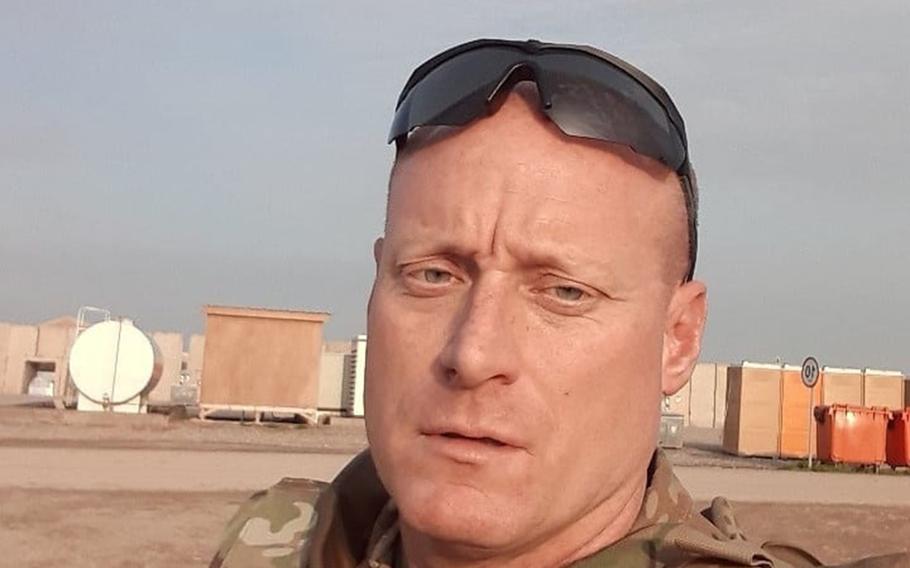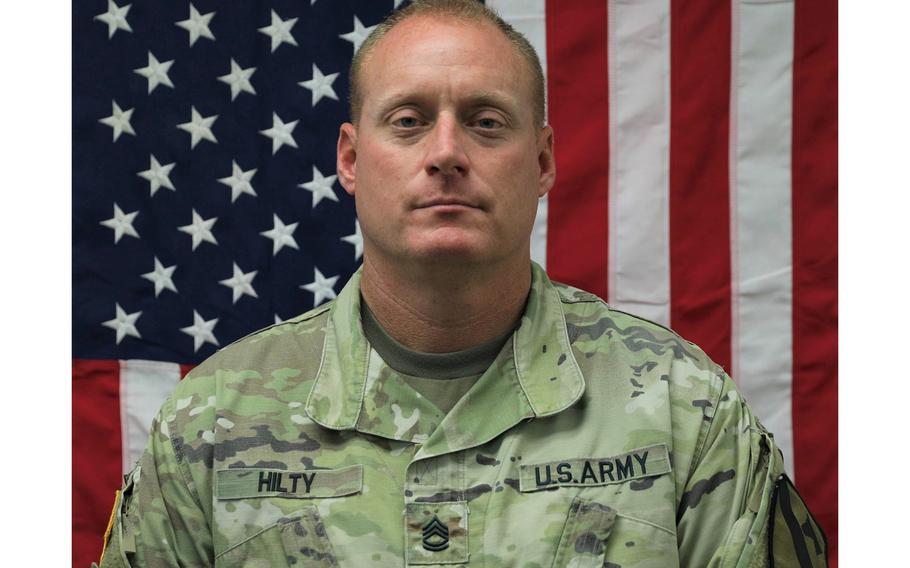 A 44-year-old soldier from Maryland died in a noncombat incident in northern Iraq this week, the Defense Department said Wednesday.
Sgt. 1st Class John David Randolph Hilty, from Bowie, Md., died Monday in Irbil, the Pentagon said in a statement. COVID-19 was not a suspected cause in the death, the U.S.-led Operation Inherent Resolve said earlier.
Hilty was a petroleum supply specialist with the 1st Battalion, 227th Aviation Regiment, 1st Air Cavalry Brigade, 1st Cavalry Division, the Fort Hood, Texas-based command said.
U.S. and other foreign troops are mainly based at a compound at the northern Iraqi city's international airport. Earlier this month, the base hosted a memorial for another 1-227 soldier, Spc. Juan M. Mendez Covarrubias, who was one of three coalition troops killed in a March 11 rocket attack on Camp Taji, north of Baghdad.
Hilty joined the Army as a combat engineer in April 1999 and deployed three times to Afghanistan before deploying to Iraq in October, 1st Cav said in a statement. His many decorations include the Bronze Star Medal with one oak leaf cluster, a Joint Service Commendation Medal and Army Commendation Medal with four oak leaf clusters.
"He was an exceptional leader who will be sorely missed throughout the entire formation," said 1-227th commander Lt. Col. Adam Camarano.
He was due to retire in June, said Adam Sisk, who said the soldier was a high school classmate of his.
"He often told me … '5 more paychecks! 3 more paychecks and I am outta here!'," Sisk said in a Facebook post. "We had a bunch of beers on the schedule for this summer."
His death marks the seventh fatality for the coalition this year. Six occurred in March alone and all but two were combat-related.
Army Spc. Antonio I. Moore was killed in a vehicle rollover incident in Syria on Jan. 25 while conducting route clearance operations in Deir al-Zour province.
Marine Raiders Gunnery Sgt. Diego D. Pongo and Capt. Moises A. Navas, both 34, were killed March 8 during combat operations in northern Iraq, where a joint U.S. and Iraqi raid encountered Islamic State group militants in a well-fortified cave system.
Days later, the rocket attack on Camp Taji killed Mendez Covarrubias, Oklahoma Air National Guard Staff Sgt. Marshal D. Roberts and British Army Lance Cpl. Brodie Gillon, a combat medic and reservist who volunteered for deployment with the Irish Guards Battle Group. More than a dozen others were injured in that attack, which the Pentagon blamed on an Iran-backed militia. In response, U.S. airstrikes hit several sites south of Baghdad, which the Defense Department said the militia used as weapons storage facilities.
The cause of Hilty's death was under investigation, the Pentagon statement said.
Sisk last communicated with him last week, he said, adding that he found it odd when a funny video he sent him on Monday went unseen.
"He was normally quick to respond with wit," he said.
Hilty had a young son who was one of the "most important people in his life," Sisk said.
In 2009, when Hilty returned from a 12-month Afghanistan deployment — his third — he was quoted in an Army statement while holding his baby boy, then just a year old, after a redeployment ceremony.
"He's huge, he's a little miracle," Hilty said of his son. "We've been married 10 years and we finally got one!"
At the time, Hilty loved the Army life, he said, but returning home from deployment "is the best feeling in the world."
In his post, Sisk thanked his friend and told him to rest easy.
"We will have those Natty Lights soon!" he said.
garland.chad@stripes.com Twitter: @chadgarland