Expats bring rugby to displaced children in Iraq
---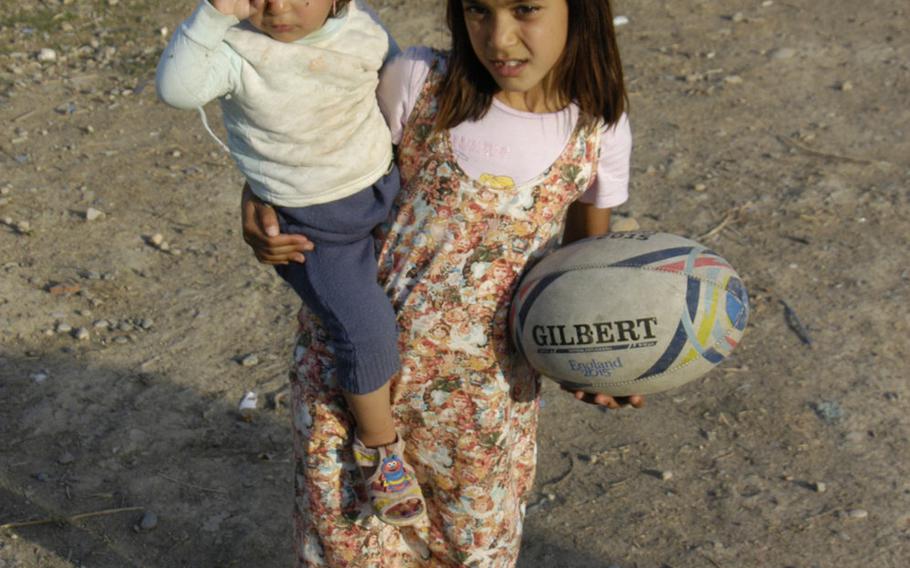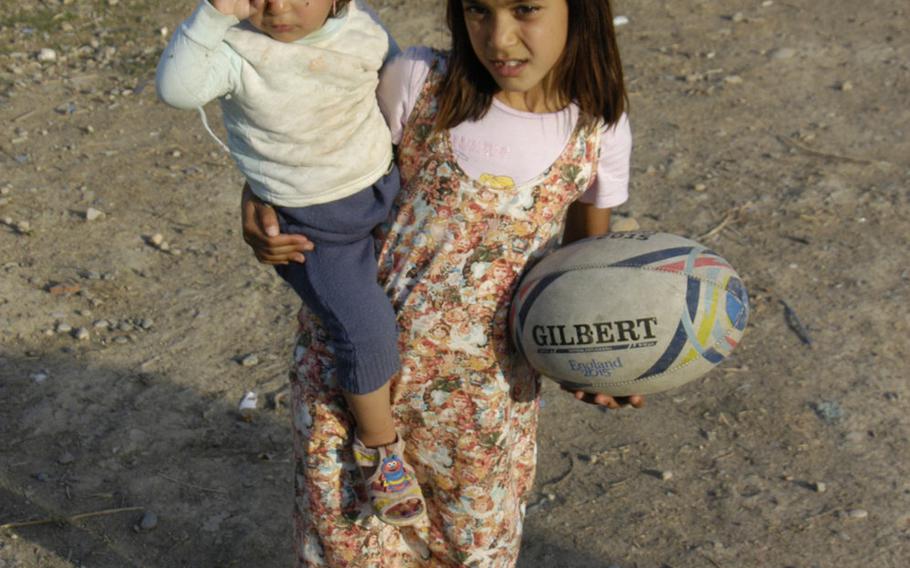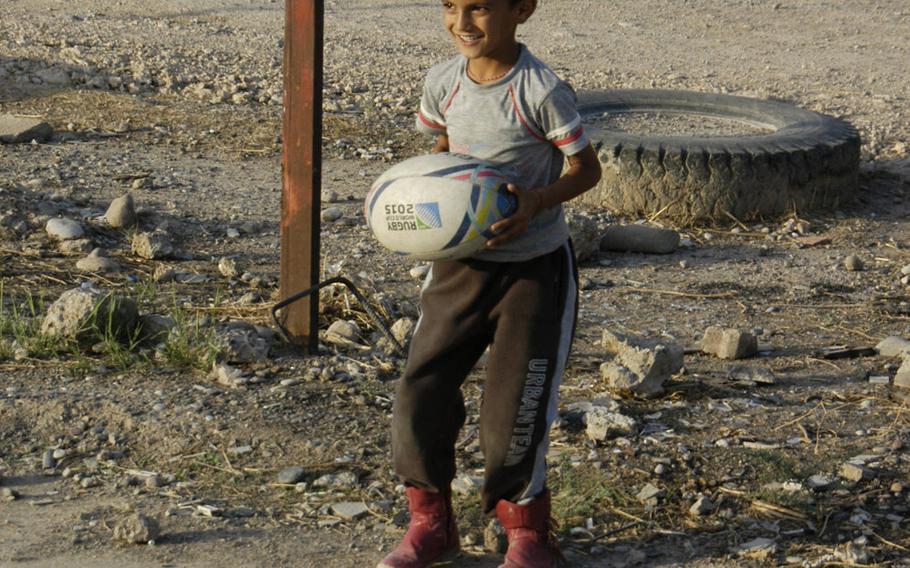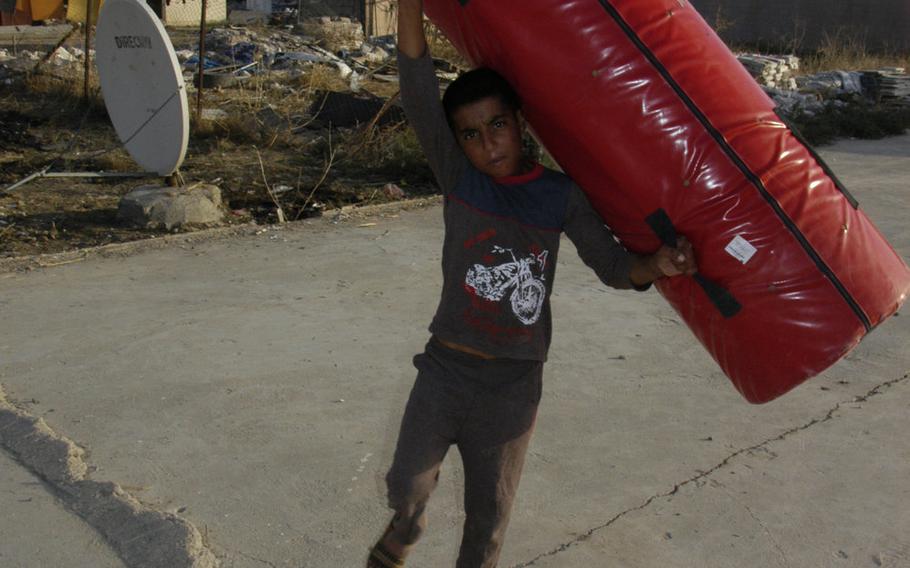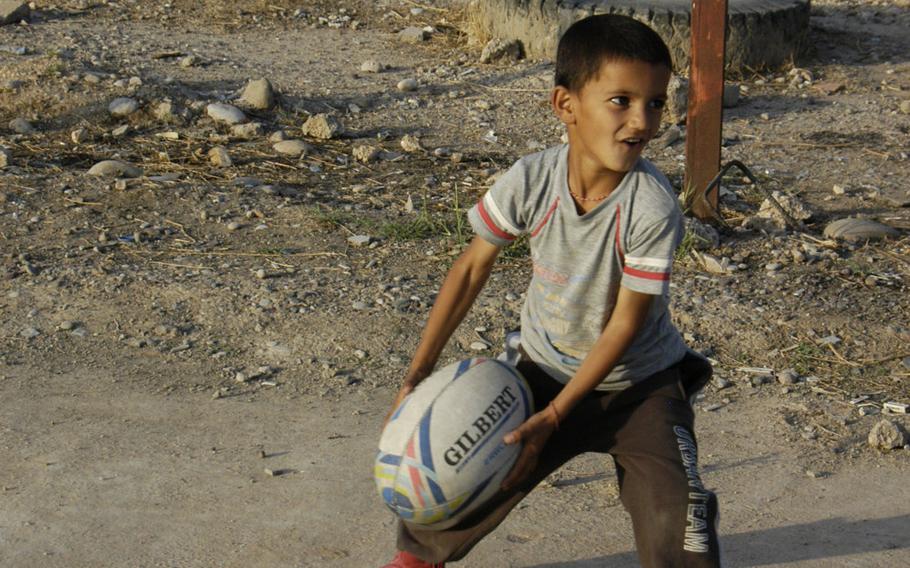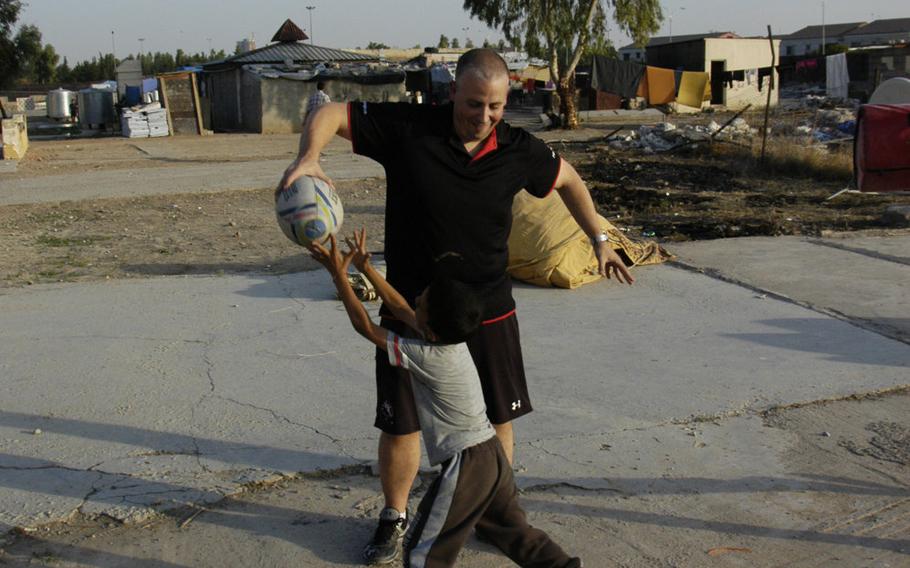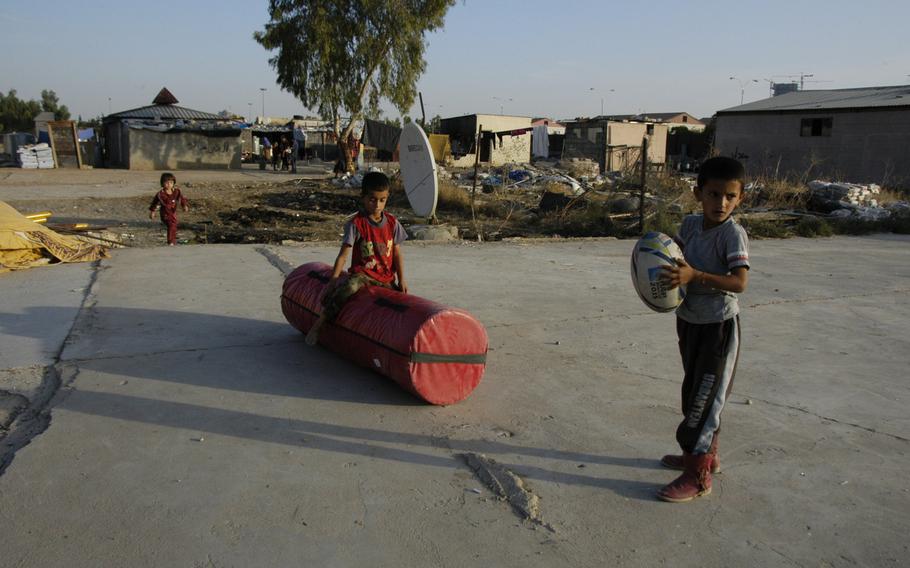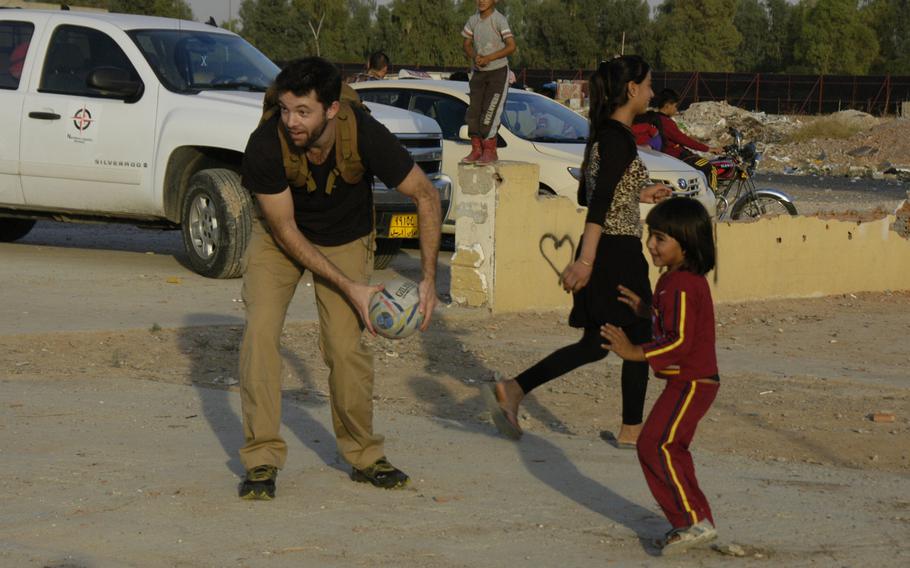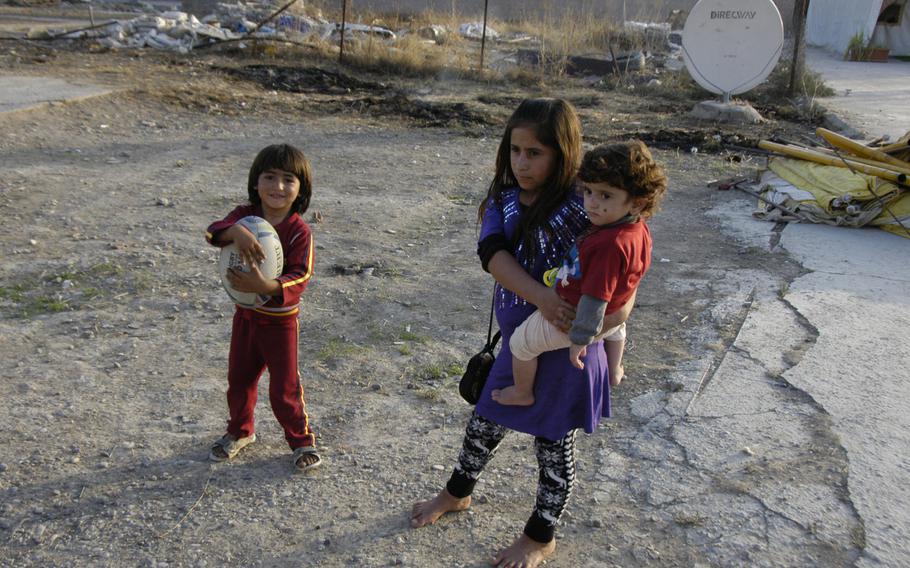 IRBIL, Iraq — The Yazidi kids throwing rugby balls in a vacant lot in Iraqi Kurdistan don't know much about the sport.
They're learning the basics of catching and passing. Scrums, lineouts, sidesteps and tackling will have to come later. For now, it's enough that some large foreigners are teaching them a fun new game.
The foreigners are members of the Kurdistan Irregulars rugby team. Formed earlier this year, the team, which draws its players from expatriate oil-industry personnel, aid workers and a few local nationals, is training to compete at the Dubai Rugby Sevens in December. Rugby Sevens is a paired-down form of the game, which fields only seven players instead of 15, who play seven-minute halves instead of the regular 45 minutes.
The team members, from New Zealand, England, Kenya, Scotland and Canada, are raising money for Iraqi children orphaned by Islamic State militants, said team coach Neil Young, who runs a logistics company in Irbil, the capital of the autonomous region of Kurdistan.
On a typical evening he loads his truck with rugby balls and tackle bags at his villa in English Village — a gated community popular with the expats and affluent Iraqis. In the compound, kids ride around in electric toy cars. Past the security checkpoint, the world looks different. In the vacant lot, displaced Yazidi children play amid piles of trash and construction equipment from the building site next door.
The Yazidis, routed from their villages in northern Iraq last year by the Islamic State, didn't know what rugby was before Young got there. The 36-year-old native of Scotland, where the sport is followed with a passion, has made it his mission to bring the game to Iraq and use it as a vehicle for raising awareness of the crisis in the country.
When the Irregulars visited the Yazidi camp for displaced recently, they were mobbed by kids eager to play catch with the oval-shaped balls and punch a pair of large red tackle bags donated by the Dubai Hurricanes RFC, a Rugby club for young and old.
"They've got a lot of energy," Young said of the kids, noting that they often start punching one another after the tackle bags are packed up.
There are so many displaced children in Kurdistan that there's no room for them in the region's schools. Charities are trying to fill the gap by sending staff out to the camps to teach in tent classrooms, Young said.
"There is a lot that has been said in the press about refugees in Europe, but this is what's left behind. These people can't go anywhere. They are stuck," Young said.
The Irregulars have dubbed their efforts to help local orphans "Rugby for Refugees," with the goal of raising $50,000, he said.
Young said the team is working with the Rise Foundation, a nongovernmental organization operating in Kurdistan that has launched a winter campaign to provide coats, blankets and food for Iraqi orphans.
Tom Robinson, 30, the director of Rise Foundation, said his group has identified 700 orphans living outside large camps for displaced people in Kurdistan.
"They will probably forget about rugby after we are gone, but if we can raise some money for them that would be great," the Englishman said.
The Irregulars' desire to spread the joys of rugby isn't directed exclusively at kids. They've been training at local sports fields in Irbil and recruiting curious onlookers to the team.
"When we train at the park, there are always people gathering around and asking questions," Young said. "That's how we met Bjar. He just walked up and asked if he could have a go. Then we realized how fast he was."
Bjar Kareem, 23, a Kurdish university student from Kirkuk, said he was playing soccer in Ankawa, a suburb of Irbil, when he saw the foreigners playing rugby nearby.
"I asked to join and they taught me the rules," he said.
Kareem posted photos of himself playing rugby on his Facebook page, he said.
"My friends think it's like WWE (pro wrestling). I told them to go on YouTube and learn the rules," he said.
In recent weeks there have been plenty of chances to watch rugby at the highest level, with satellite broadcasts of the Rugby World Cup in England being shown at bars and homes in Irbil. New Zealand and Australia face off in the final Saturday.
Kurds are big sports fans, but they lack facilities, Kareem said.
On Monday night some teenage girls were playing volleyball while some boys were playing soccer on an artificial pitch at the Akar Sports Grounds in Ankawa. Other young people played badminton and basketball on indoor courts nearby.
Kareem predicts a bright future for rugby in Kurdistan once people get to know the game.
"I played basketball for five years, but I like rugby better because there's contact," he said.
Twitter: @SethRobson1
---
---
---
---