Dempsey: US considering sending combat troops to help Iraqis fight Islamic State
---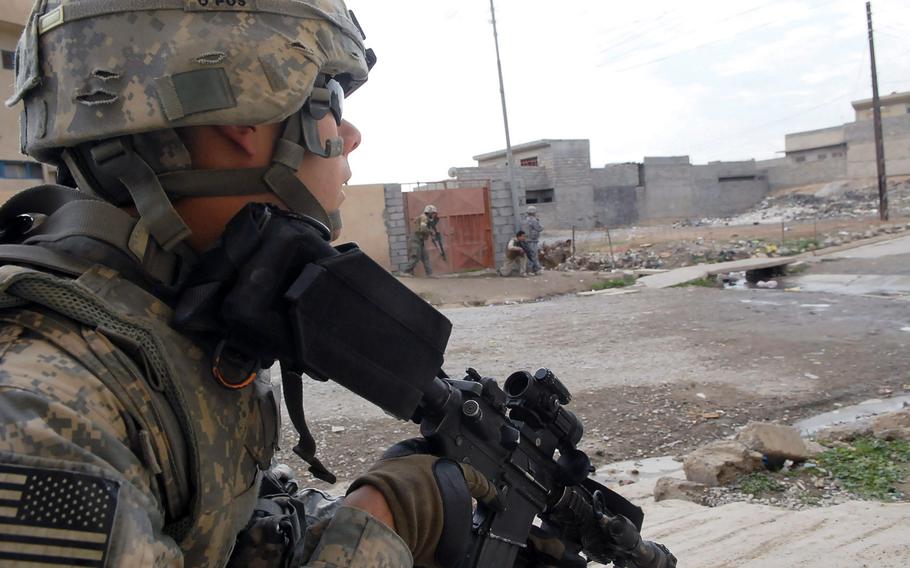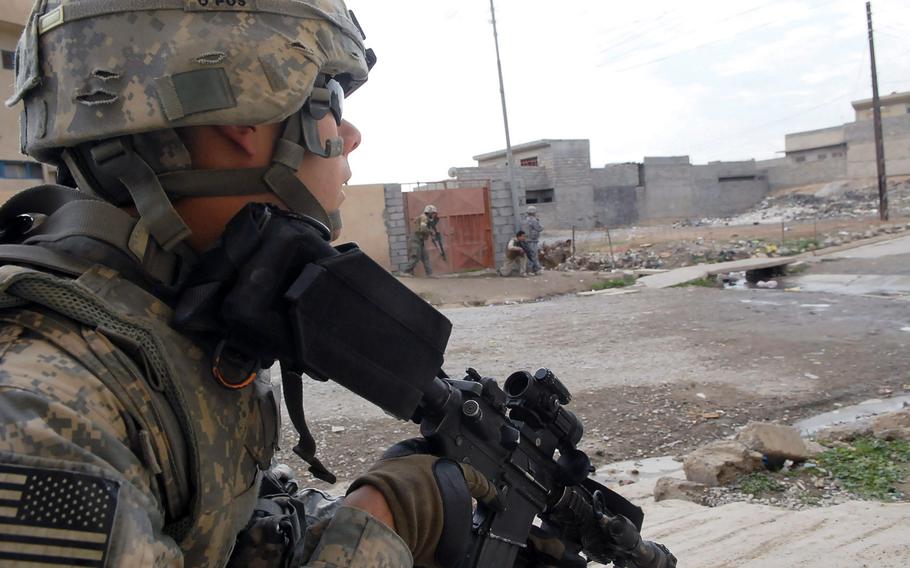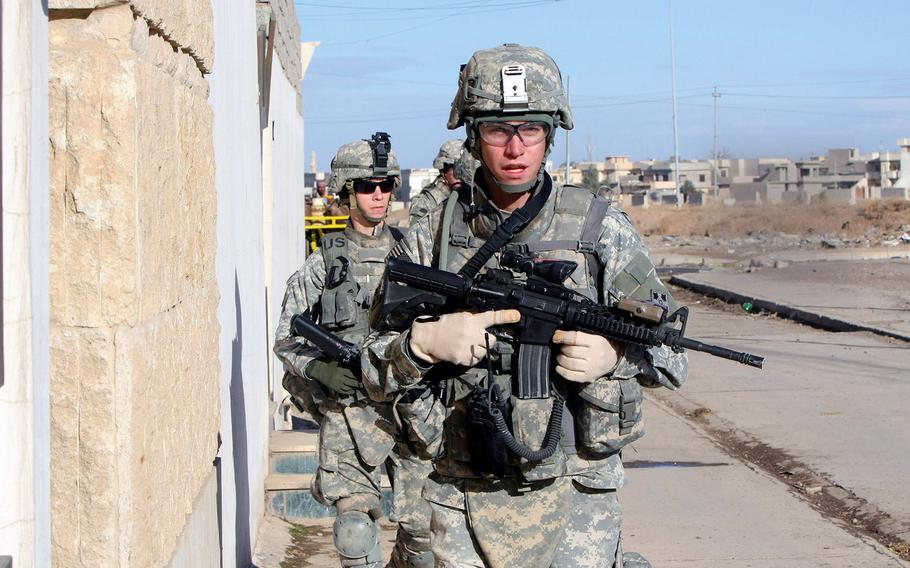 WASHINGTON — The U.S. military is considering sending a limited number of American ground forces to fight alongside Iraqi troops as they launch complex missions to regain territory lost to Islamic State militants, the country's top military officer said Thursday.
Thus far, American military personnel have been limited to serving as rear guard advisers to the Iraqi security forces and the Kurdish peshmerga. But Gen. Martin Dempsey, chairman of the Joint Chiefs, said that could change as the campaign against the Islamic State becomes more difficult.
"As it evolves there are certain operations that could be more complex than the ones in which the Iraqi security forces are currently involved," Dempsey told the House Armed Services Committee. "There are some places along the path that I think will be fairly complex terrain for them, including, for example, Mosul. And eventually as they need to restore the border between Iraq and Syria."
Dempsey said he was not predicting that American troops would be required alongside Iraqi forces in such operations "but we're certainly considering it."
In any event, Dempsey said the number of U.S. combat troops fighting with the Iraqis would be relatively small.
"We've established a modest footprint … Any expansion of that, I think, would be equally modest. I just don't foresee a circumstance when it would be in our interest to take this fight on ourselves with a large military contingent," he said.
President Barack Obama made ending the Iraq War a centerpiece of his foreign policy in his first term and has repeatedly stated that American soldiers would not return to ground combat in Iraq. That position has come under fire from congressional Republicans, who question whether the operation against the Islamic State can succeed without a change in the White House policy.
The Obama Administration is hoping that the new Shiite-led government in Baghdad will provide enough of a role for Sunni and Kurdish minorities that the Iraqi people as a whole will be able to handle the ground war on its own.
"If those assumptions are invalid, I will have to adjust my recommendations," Dempsey said.
Despite Dempsey's comments, Defense Secretary Chuck Hagel, appearing at the same hearing, repeated the Administration's position that "U.S. military personnel will not be engaged in a ground combat mission."
Republican hawks have criticized the administration for that taking that position.
"How can you successfully execute the mission you've been given to degrade and ultimately destroy ISIL when some of your best options are taken off the table?," the committee chairman, Rep. Howard P. "Buck" McKeon, R-Calif., asked, using an acronym for the Islamic State. "Declaring we won't use ground forces is like telling your opponent you're not going to play your best players."
The Obama administration has asked Congress to authorize the use of military force against the Islamic State. In August the White House said it did not need a new congressional authorization. However, Obama said last week he would request a new authorization.
McKeon said that any authorization request that ruled out ground forces would be dead on arrival in Congress.
"I will not support sending our military into harm's way with their arms tied behind their backs," McKeon said.
In a written statement, Rep. Adam Smith, D-Wash., the Ranking Democrat on the committee, said he is "skeptical that we can assemble a majority" to pass use of force legislation because of the differences between the White House and the Republicans on Capitol Hill.
Regarding Syria, Hagel was asked whether the U.S. should also go after the regime of President Bashar Assad. The Obama administration has said that Assad has lost legitimacy, but it has thus far refrained from using military force against Assad's government, which is currently fighting the Islamic State and rebel factions.
The Turks and several key Arab allies of the United States reportedly want the U.S. to facilitate the overthrow of Assad. CNN reported this week that the Obama administration is rethinking its strategy in Syria.
Hagel told lawmakers that debates about whether to go after Assad poses a "fundamental question" for American policymakers.
"Assad is part of the equation of course. But … you could change Assad today and that's not going to change all the dynamics quickly certainly in Syria," he said. "[Assad] is a longer term part of this … but [the Islamic State] is right now … threatening the country of Iraq and the government of Iraq, and so that's why we are dealing with that component first because we must."
Another point of contention at the hearing was the administration's decision to continue to release detainees from the U.S. military prison at Guantanamo Bay, Cuba.
"The risk to our forces increases even more with terrorist detainees returning to the battlefield … The roughly 150 detainees that are left are the worst of the worst. To continue these releases — just as we have had to open a new front in the war on terror — is unwise," McKeon said.
Hagel cited intelligence community assessments that the risk of detainees returning to the battlefield is low, and he told lawmakers that the releases will continue.
"If I can get assurances required by the host governments … that it substantially mitigates the risks, then I will sign" the release orders, he said.
harper.jon@stripes.com Twitter: @JHarperStripes
---
---
---
---