Court approves plan to fix visa delays for war zone interpreters
by
J.P. Lawrence
June 16, 2020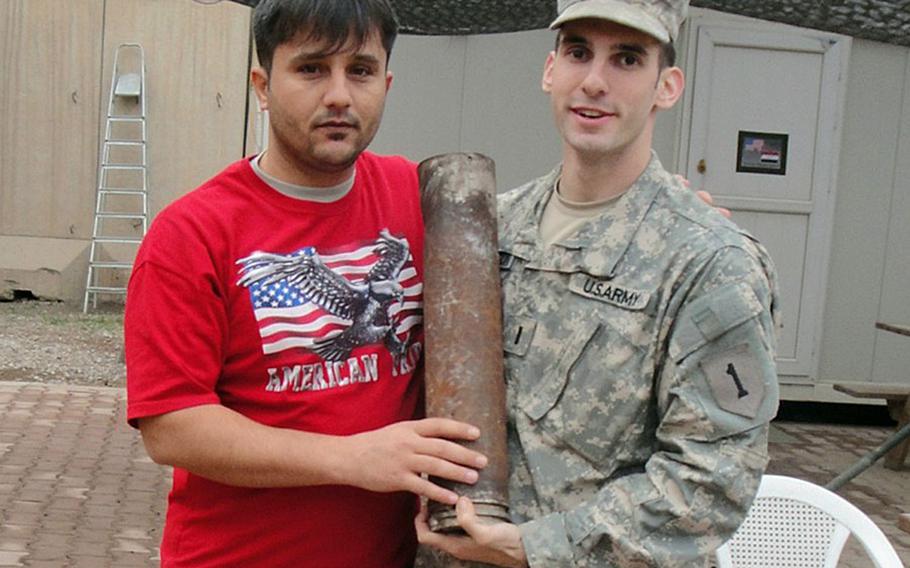 KABUL, Afghanistan — A federal judge in Washington has approved a plan to speed up visa applications for more than 9,000 interpreters who assisted U.S. troops in Afghanistan and Iraq.
The government plan, which resulted from a class action lawsuit, aims to fix delays — some lasting years — in the Special Immigrant Visa program that allows interpreters from those two nations to resettle in the United States.
U.S. District Judge Tanya S. Chutkan approved the plan in a court order filed Sunday.
The State Department agreed to clear its backlog of applications under a series of deadlines as part of the plan.
Most interpreters in the visa backlog have been delayed while waiting for verification that they were employed in support of U.S. missions. The government must now grant or deny those approvals within 120 days, according to the plan.
The government will also report to the court on its progress in clearing out backlogged applications every 90 days, and can be brought back to court if they don't meet their commitments.
In 2018, the International Refugee Assistance Project filed the lawsuit on behalf of five anonymous applicants from Iraq and Afghanistan.
The refugee advocacy group argued that almost no applicants under the SIV program get their results within the congressionally mandated nine-month response time. A court decision last fall determined the delays were unlawful.
The plan approved Sunday is the government's second proposal, after a version in March was rejected by the court as inadequate.
One of the five interpreters involved in the 2018 lawsuit said earlier this year that she hoped it would help others who remain in danger after having worked for America.
The interpreter, known as Jane Doe Bravo due to concerns for the safety of family members still in Afghanistan, said she received death threats as she waited for her SIV application.
After joining the lawsuit, Jane Doe Bravo's application was approved and she now lives in America.
"I'm hoping this lawsuit, the same way it's opened the door for me, will help others who are suffering," she said.
lawrence.jp@stripes.com Twitter: @jplawrence3