Coast Guard team fires shot at Iranian dhow in Persian Gulf
by
Hendrick Simoes
August 27, 2014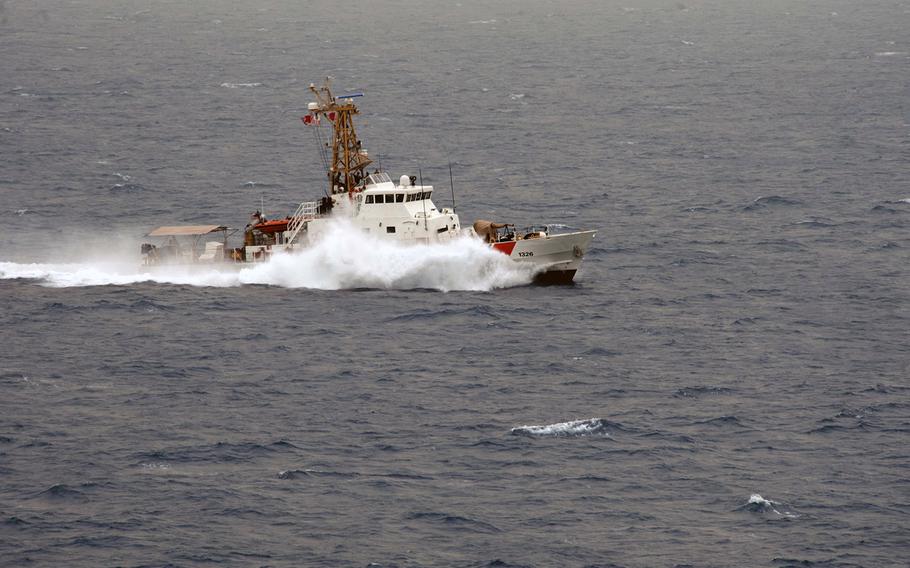 MANAMA, Bahrain — A U.S. Coast Guard small boat team fired a single shot at an Iranian flagged dhow in the Persian Gulf after the dhow's crew aimed a .50-caliber machine gun at the approaching U.S. boat, which was conducting a routine query Tuesday.
Such approaches in the Persian Gulf are a common U.S. practice intended to improve maritime security.
The incident happened in international waters, and U.S. personnel acted in self-defense, U.S. 5th Fleet officials said.
The dhow, a small traditional sailing vessel commonly used in the Persian Gulf by fishermen, was operating near the USCG patrol boat Monomoy. Initially, both vessels were in contact with each other. When the dhow broke off contact with the Monomoy, a small crew was dispatched on an inflatable boat to investigate, said Cmdr. Kevin Stephens, U.S. 5th Fleet spokesman.
The small boat crew observed that the dhow had two .50-caliber machine guns, with one manned during the approach. When the dhow's gunner aimed and charged the weapon at the approaching U.S. personnel, the small boat crew immediately turned away from the dhow, and its gunner fired one round, Stephens said.
"This action by the dhow's crew demonstrated hostile intent, which resulted in the defensive fire by the Coast Guardsmen," Stephens said in a written response to a query from Stars and Stripes.
He said it wasn't known whether the fired round struck the dhow or any of its crew members. The dhow did not respond to the shot fired and left the area without any further communication.
No U.S. personnel were reported injured, and the small boat's crew returned safely to the Monomoy, which remains on station in the Persian Gulf.
simoes.hendrick@stripes.comTwitter: @hendricksimoes