Civilian casualties are up ahead of Afghan fighting season
by
Carlo Munoz
April 13, 2015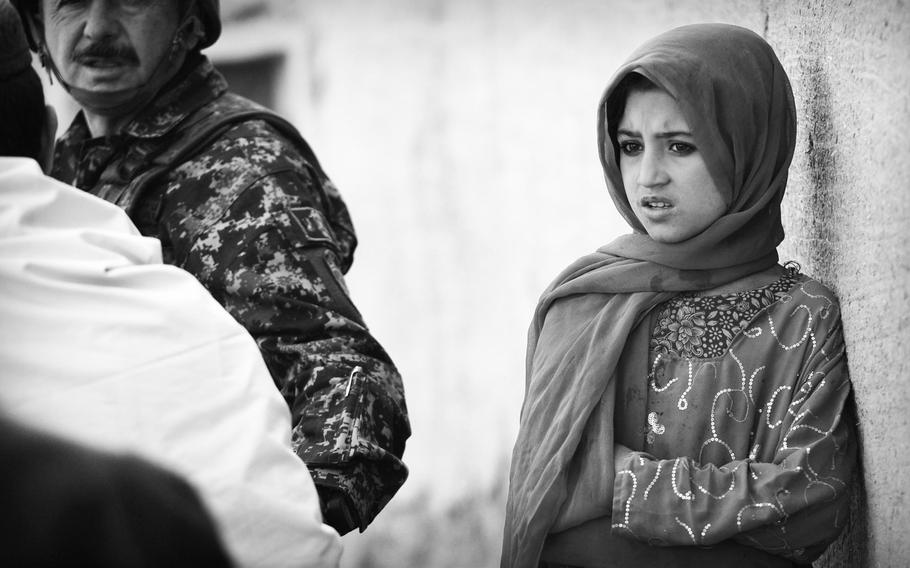 KABUL, Afghanistan — As the United Nations tallied a record number of civilian deaths and injuries in the Afghan war this past quarter, U.N. officials and Afghan leaders expressed concern that the casualty rate would only accelerate with the start of the spring fighting season.
More than 1,800 civilians were killed or injured in the conflict in the first three months of the year, most of them during ground engagements, according to figures released Sunday by U.N. Assistance Mission in Afghanistan. The total represents a 2 percent increase over the same period a year ago, UNAMA said. As in the past, insurgents were responsible for most of these casualties — 73 percent — while pro-government forces were blamed for 14 percent of them.
Ground operations caused 521 civilian casualties, an 8 percent increase over the same period last year, UNAMA said.
"All signs [are] pointing to increased ground conflict in the coming months, with devastating consequences for civilians," Georgette Gagnon, UNAMA's director of human rights, said in a statement.
Improvised explosive devices, or IEDs, were the second leading cause of civilian casualties, but the rate declined by 19 percent from the same period last year, to 309, UNAMA said. Targeted killings — the third leading cause of deaths and injuries — increased by 34 percent.
The civilian death toll in Afghanistan has hit the country's population of women and children particularly hard.
Female casualties from ground fighting rose 15 percent compared with the same period in 2014; at the same time, 400 children were injured or killed as a result of clashes between Afghan security forces and insurgent groups, surpassing "the unprecedented levels recorded last year."
Lawmakers from insurgent strongholds in the southern and eastern parts of Afghanistan say their regions bear the brunt of the violence.
"Civilian casualties were and are rising in the east, especially in Kunar and Nangarhar," said Haji Sakhi, a parliamentarian representing Kunar province in eastern Afghanistan.
Shakeba Hashimi, a lawmaker from southern Kandahar province, told Stars and Stripes on Monday: "There will be more civilians harmed if there is not an end to this war through peaceful ways."
Masoud Khan Noorzai, a lawmaker from the area, said that military and police commanders took extra precautions to prevent civilian casualties during the recent "Zulfiqar" counterterrorism operation in Helmand, which sought to flush insurgents from Sangin district, a long-standing bastion of Taliban control in the south.
Taliban spokesman Zabihullah Mujahid blasted UNAMA's findings, calling the figures "baseless." He said the group had been ordered to curb civilian casualties in their operations.
"Our leadership has strictly ordered to focus on not harming the civilians" Mujahid said. However, IEDs and suicide bombings remain the Taliban's tactic of choice.
Insurgent leaders from the Taliban-affiliated Hezb-i-Islami have been banned from using IEDs in their operations against government and coalition forces, spokesman Haroon Zarghoon said.
Zubair Babakarkhail contributed to this report.munoz.carlo@stripes.com Twitter: @NatSecCarlo