CENTCOM general: US is moving air and missile defense weapons into Iraq
---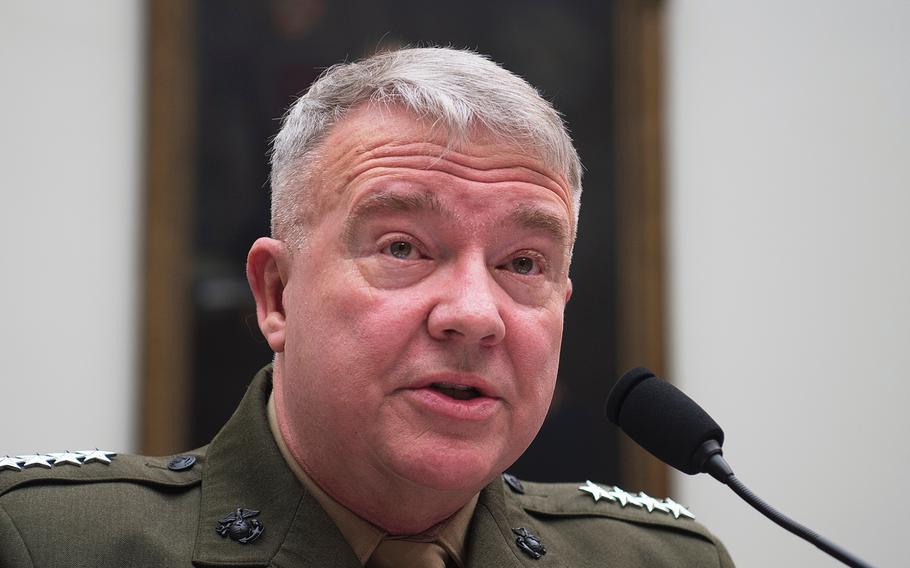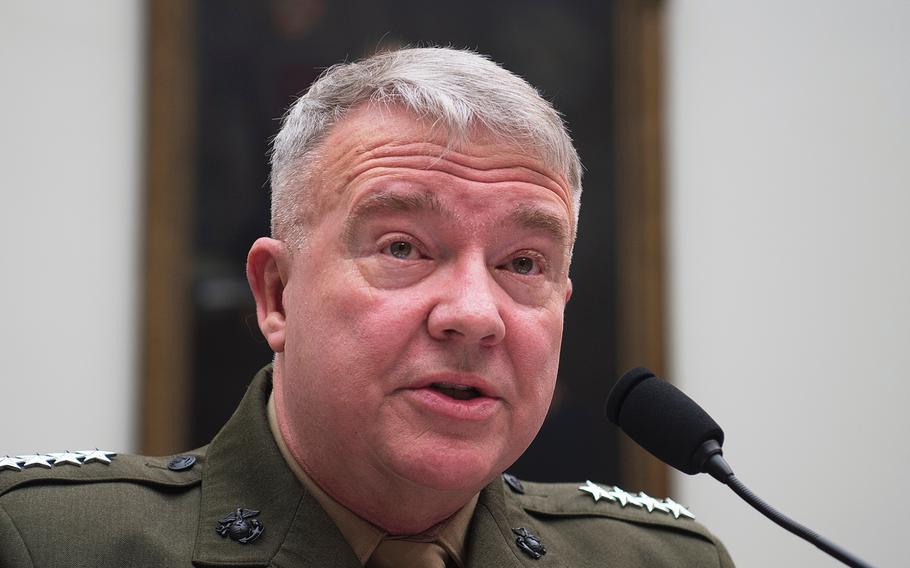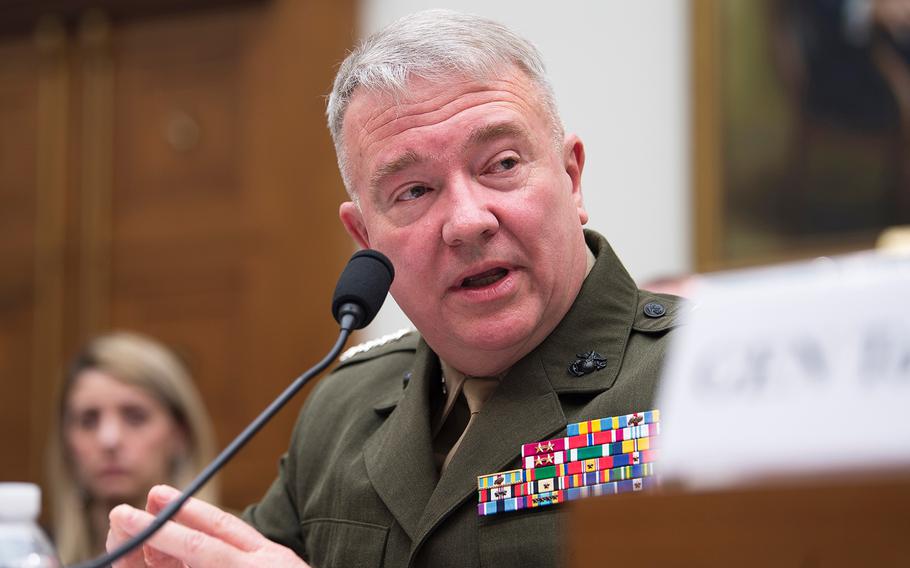 WASHINGTON — The U.S. military is moving air and missile defense capabilities into Iraq, two months after Iran launched a missile attack at an Iraqi base hosting nearly 1,000 American troops, the top general for U.S. Central Command said Tuesday.
"We are in the process of bringing air defense systems, ballistic missile defense systems into Iraq – particularly to protect ourselves against another potential Iranian attack," Marine Gen. Kenneth McKenzie told members of the House Armed Services Committee.
Since shortly after the Jan. 8 missile attack on al Asad Air Base in western Iraq, the United States has been negotiating with the Iraqi government to bring air and missile defense systems such as the Patriot missile system into the country. Pentagon officials have said turmoil within the Iraqi government and logistical challenges had delayed the movement of missile defense capabilities into Iraq.
McKenzie did not provide specific information Tuesday about the movement of air and missile defense capabilities into Iraq, and none of the lawmakers asked him to expand on his announcement. It was not clear precisely when such defensive systems would arrive in Iraq or where in the country they would be placed.
The Army's Patriot missiles are designed to shoot down enemy missiles or aircraft that threaten U.S. or allied forces. While the United States has Patriot units deployed across much of the Middle East, the Pentagon had not deployed such a system into Iraq as commanders believed U.S. troops in other countries in the region were more likely to be targeted for attack by Iran, officials said in January.
The movement of Patriots or other missile defense capabilities such as the Terminal High Altitude Area Defense, or THAAD, system that can also shoot down ballistic missiles would require the approval of the Iraqi government.
Even if such missile defense weapons had been present Jan. 8 in Iraq, Army Gen. Mark Milley, the chairman of the Joint Chiefs of Staff, has said it would not have guaranteed that they would have protected al Asad from the 16 missiles that hit the base. More than 100 U.S. troops at the base reported traumatic brain injuries in the days and weeks after the attack.
"That's what they're designed to do," Milley said Jan. 30 at the Pentagon. "Can't say for certain, obviously."
The United States has slightly more than 5,000 troops deployed to Iraq, where they are focused primarily on aiding Iraqi troops fighting the remnants of the Islamic State. Two Marine Raiders, Gunnery Sgt. Diego D. Pongo and Capt. Moises A. Navas, were killed in northern Iraq on Sunday while working alongside Iraqi troops targeting an ISIS mountain hideout.
But troops in Iraq and throughout the Middle East also deter aggression by Iran and its proxy forces in other countries in the region, McKenzie said. He listed Iran as the primary U.S. concern in the CENTCOM area of operations, which includes the Middle East, Afghanistan and Pakistan.
"Our presence sends a clear signal about our capabilities and our will to defend partners and U.S. national interests," the general said. "Going forward, it is CENTCOM's objective to posture forces in the region with the operational depth to achieve a consistent state of deterrence against Iran and be adaptable to future Iranian threats."
The attack on al Asad was Iran's retaliation for an American drone strike Jan. 3 in Baghdad that killed their most powerful military official, Maj. Gen. Qassem Soleimani. Soleimani commanded Iran's elite Quds Force, which trained, supplied and directed Tehran's proxy forces across the Middle East. He was also a close adviser to Iran's supreme leader Ali Khamenei.
Though McKenzie on Tuesday defended the decision to kill Soleimani, he said Iran and its proxies could be emboldened by its own ballistic missile attacks against Americans.
Those strikes, he said, "crossed a threshold compared to previous attacks and has probably set a lower bar for future actions by the regime."
dickstein.corey@stripes.com Twitter: @CDicksteinDC
---
---
---
---