CENTCOM chief: Islamic State can be defeated without US ground troops
---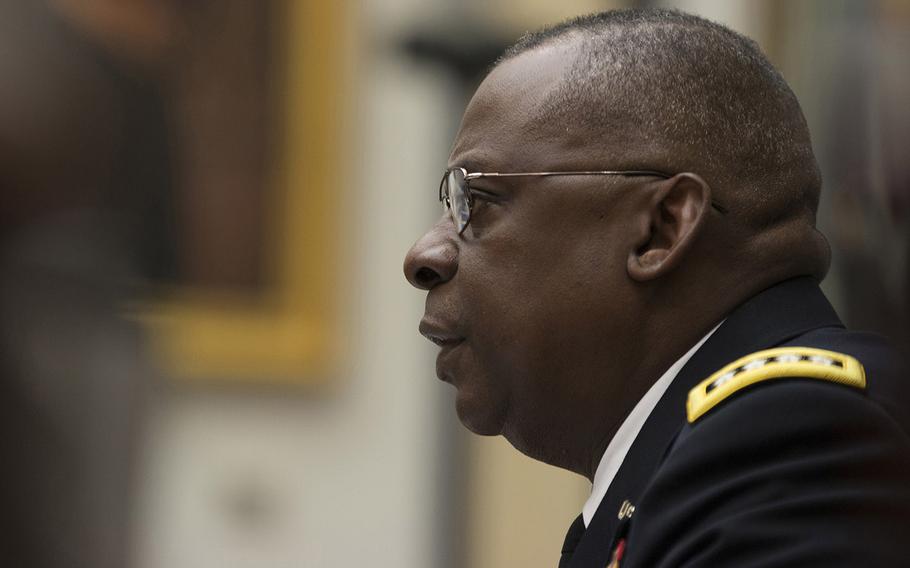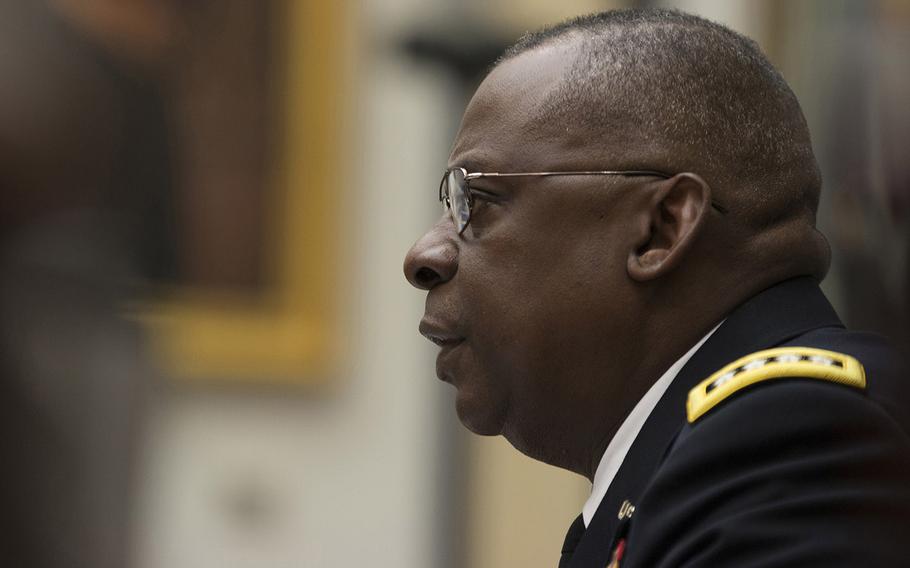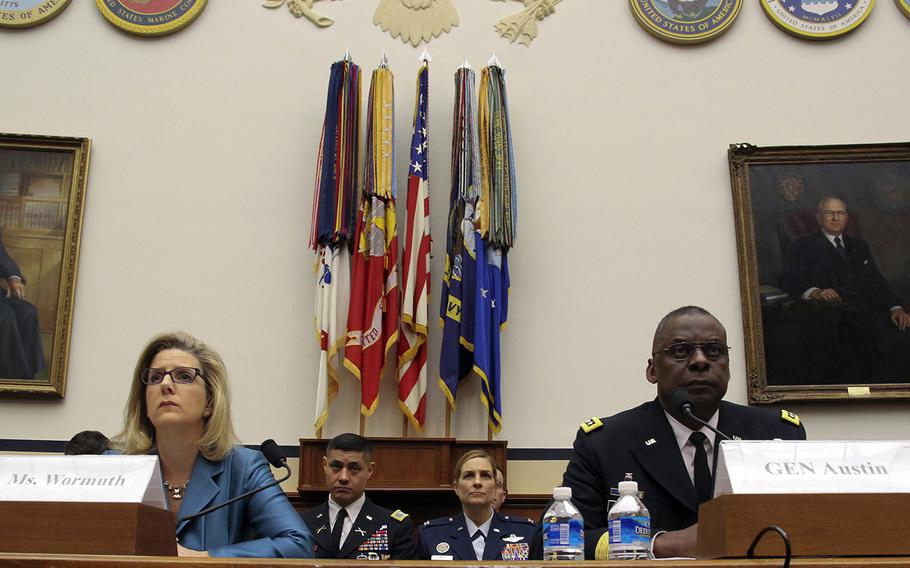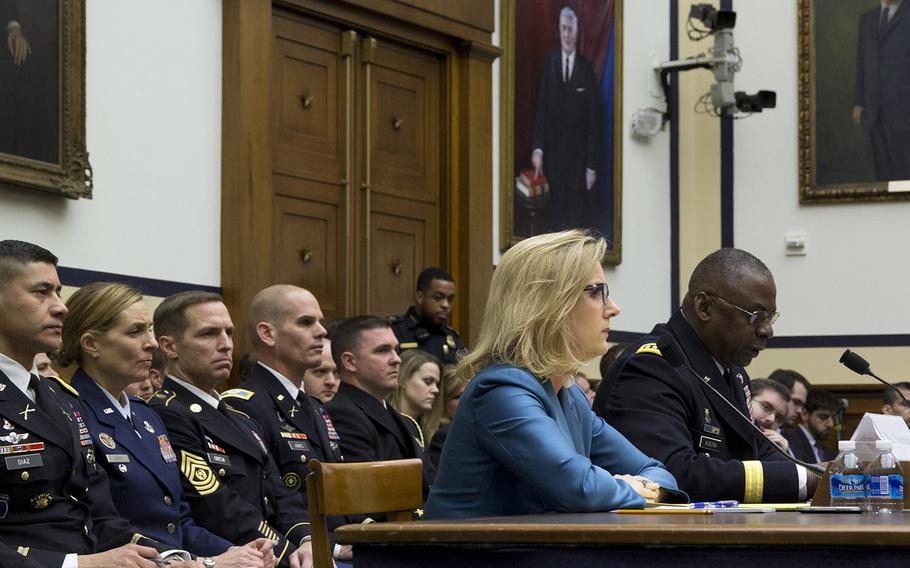 WASHINGTON — The general in charge of U.S. forces in the Middle East defended the Obama administration's war strategy Tuesday, telling House lawmakers that the Islamic State will be defeated without ground U.S. combat troops.
Gen. Lloyd Austin said the Islamic extremist group is already losing the ability to govern and hold territory in Iraq and Syria following seven months of U.S. and coalition airstrikes, and that eventually it will be pushed out by Iraq and Syrian proxy forces.
The U.S.-led military coalition in Iraq has killed more than 8,500 Islamic State fighters since its bombing campaign began in August, he said.
The general testified before the House Armed Services Committee as Congress — including many skeptical Republicans — weighs the president's proposal for a new war authorization that would lay down guidelines for the Islamic State offensive, including whether American troops will join the fight.
"I think we will be able to get this done with the approach we have taken," Austin said. "At the end of the day … this needs to be done by the Iraqis."
To replace authorizations passed after 9/11, the White House is proposing a war authorization that would restrict large-scale combat ground forces and expire after three years.
It would largely continue current policies, which administration and military officials say are working. Several months ago, the Islamic State could move freely in large convoys waving its signature black flags, but the air offensive has pushed the group into a "defensive crouch" across Iraq and Syria, Austin said.
"The enemy is beginning to struggle in a number of areas, in the ability to govern and the ability to hold territory," he said.
Meanwhile, President Obama has authorized some 3,000 U.S. troops, many of whom are deployed to Iraq to train and advise the Iraq army, which launched a major offensive this week to take back the city of Tikrit, but without U.S. help. In Syria, a new program to train and equip moderate Syrian rebels against the Islamic State is set to begin later this month and could enable a coordinated ground offensive later this year.
Austin and Undersecretary of Defense for Policy Christine Wormuth both backed the Obama administration insistence that any war authorization passed by Congress should limit another United States ground war in Iraq.
Republicans in the Senate have questioned whether limiting U.S. involvement to advising and airstrikes can defeat the Islamic extremists.
Lawmakers pressed Austin to weigh in on ground troops. But there was little push back on the White House strategy from the Armed Services Committee on Tuesday.
Rep. John Garamendi, D-Calif., said he backs the three-year sunset clause proposed for the war authorization.
The measure would force a new debate on the conflict during the 2016 presidential campaign, he said.
tritten.travis@stripes.com Twitter: @Travis_Tritten
---
---
---
---