Bribes for contracts: Former Air Force staff sergeant pleads guilty to scheme at Bagram
by
J.P. Lawrence
May 23, 2018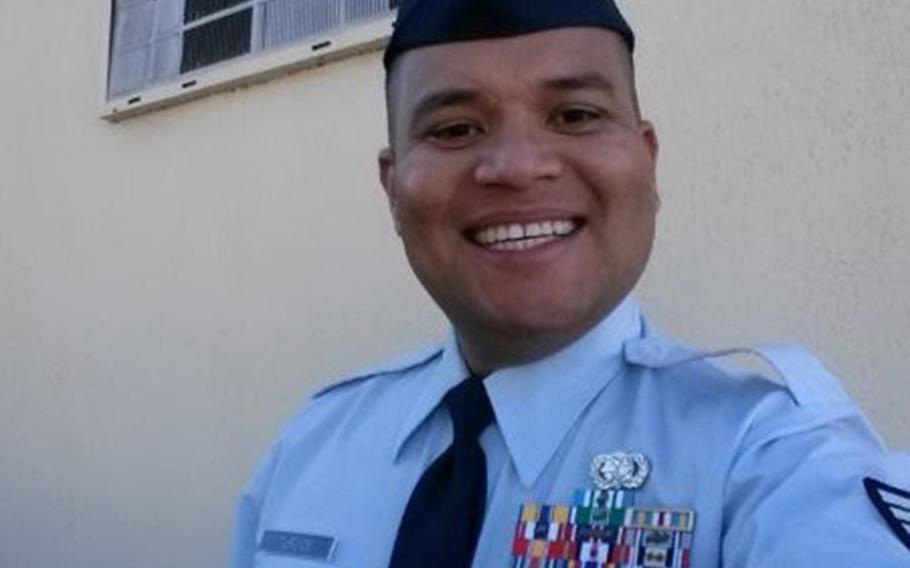 A former U.S. Air Force staff sergeant took $8,500 in bribes to lobby for an Afghan contracting company while serving at Bagram Air Field, according to a guilty plea Tuesday in federal court.
David A. Turcios, 41, of San Jose, Calif., pleaded guilty to seeking and receiving a bribe after an investigation by Army and Air Force investigators and the FBI.
Turcios served as the yard supervisor at the Humanitarian Aid Yard at Bagram from November 2010 to November 2011, according to a Justice Department statement. His job involved replenishing supplies such as rice, beans and clothing and overseeing the loading of trucks that took supplies off the base.
During his deployment, Turcios issued nine contracts worth $2 million to Afghan vendors under the Commander's Emergency Response Program.
Near the end of his deployment, Turcios made an agreement with two Afghan interpreters, who gave him gifts, jewelry and thousands of dollars, according to the Special Inspector General for Afghanistan Reconstruction.
These two Afghan interpreters gave him names of vendors for contracts, investigators said. In October 2011, two of Turcios' contracts were awarded to companies associated with them.
In late October or November 2011, investigators said two interpreters offered Turcios money in return for awarding these contracts.
Emails written during and after Turcios's tour include references to "refunds" and instructions for wiring funds to a Bank of America account, investigator said.
Turcios told investigators he received $5,000 from one interpreter, but when he attempted to obtain the $3,500 promised by the other interpreter, he received only discounted jewelry and two suit jackets, according an affidavit obtained by the Sacramento Bee.
In February 2013, Turcios' wife's bank account showed a wire transfer of $500 from the Afghan vendor.
The interpreter said in an email quoted in the affidavit that he lacked the money to pay Turcios' bribe due to paying $10,000 to his successor.
Army Staff Sgt. Louis M. Bailly, who served at the Bagram aid yard for a yearlong deployment beginning in October 2011, also admitted receiving bribes in return for contracts.
Federal prosecutors indicted Turcios in July as part of a larger investigation on the aid yard, in which seven others have also pleaded guilty.
"Conspiracies pervaded activities at the Yard, and persisted for years as new personnel were assigned there and, in some cases, adopted the corrupt practices of their predecessors or their new colleagues," SIGAR stated.
A 2015 tally of court records found at least 115 enlisted personnel and military officers convicted of theft, bribery and contract-rigging during their deployments in Afghanistan and Iraq, according to the Center for Public Integrity.
Investigations into fuel theft in Afghanistan have led to more than 40 convictions, including those of several U.S. troops and federal auditors, SIGAR stated in a recent report.
Turcios is due for sentencing in August.
lawrence.jp@stripes.com Twitter: @JpLawrence3