Bolton memoir recounts Trump's frustrations with war in Afghanistan
by
J.P. Lawrence
June 23, 2020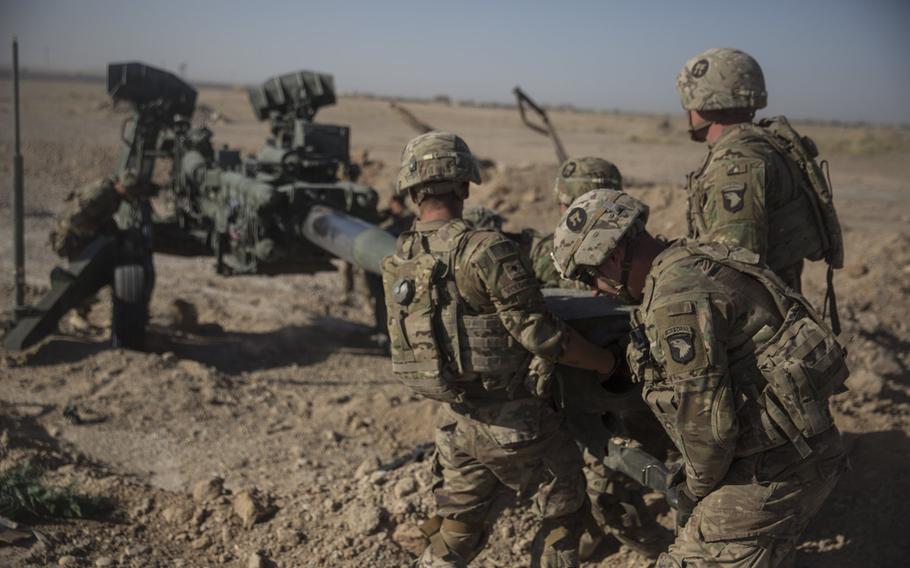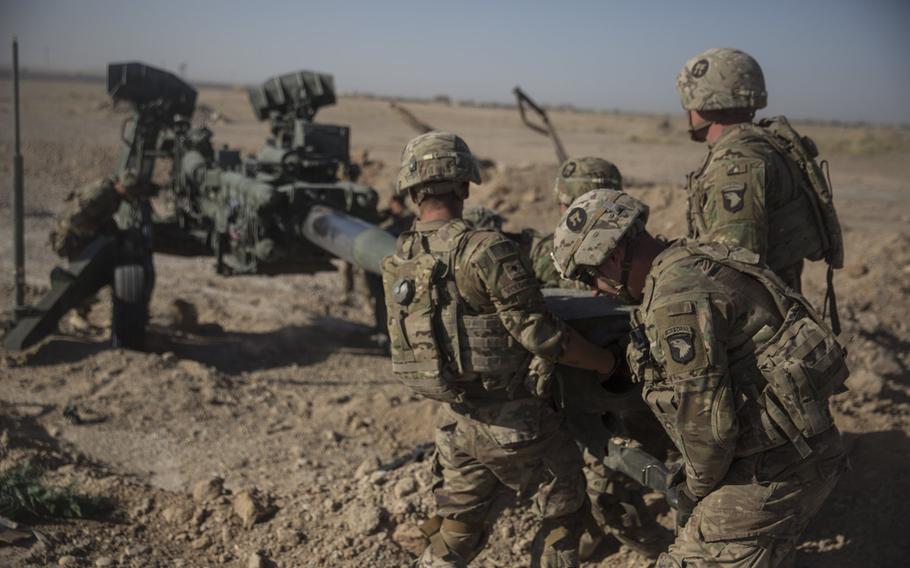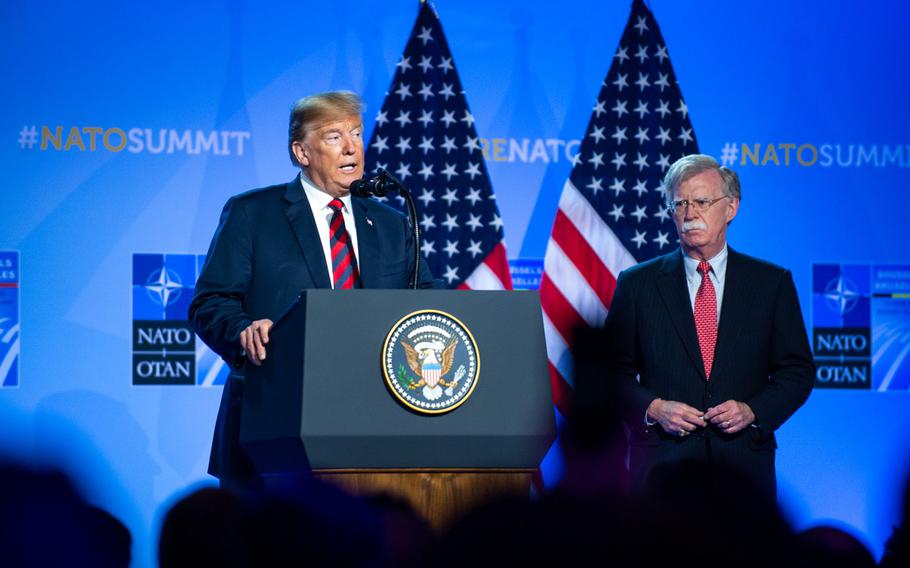 KABUL, Afghanistan — President Donald Trump viewed a U.S. troop increase in Afghanistan as a failure and sought to withdraw from the country early in his term, former national security adviser John Bolton wrote in a book released to the public Tuesday.
Bolton's book, "The Room Where It Happened," about his 17 months as a member of Trump's Cabinet, has been criticized by Republican officials who allege that he is revealing classified information, and by Democratic lawmakers who have chided him for not testifying about Trump's actions before the House during last year's impeachment proceedings.
Trump sought to pull troops from Afghanistan before his second year in office but was persuaded by then-Defense Secretary Jim Mattis and others to send more troops, Bolton said.
Trump grew to regret the troop increase, which he said went against his instincts and his campaign promises to withdraw from "endless wars," Bolton said.
The book recounts a Nov. 8, 2018, conversation in which Trump said to Mattis: "I gave you what you asked for. Unlimited authority, no holds barred. You're losing. You're getting your ass kicked. You failed."
Trump also told advisers that the Massive Ordnance Air Blast bomb, or MOAB, dropped in eastern Afghanistan in 2017 did not have the effect on the war that he desired, the book said.
U.S. troop levels in Afghanistan have dropped since 2017 to 8,600, as part of a withdrawal deal with the Taliban concluded in February.
As the U.S. worked on its peace agreement, State Department and Pentagon officials often clashed due to leaks, information hoarding and mutual distrust, Bolton said.
During meetings about the deal's progress, Trump called America's chief negotiator Zalmay Khalilzad a "con man," and would often confuse Afghan President Ashraf Ghani with his predecessor Hamid Karzai, the book said.
Bolton himself opposed negotiations, arguing that there was no way to trust the Taliban would follow the conditions of the deal.
Andrew Watkins, a senior Afghanistan analyst at International Crisis Group, a nonprofit think tank based in Brussels, said that throughout his career Bolton has been dismissive of diplomacy with America's adversaries.
"With that in mind, it is not surprising that Bolton's account of talking with the Taliban carries a degree of contempt," Watkins said.
Near the end of the book, Bolton recounts a meeting on Aug. 30, 2019, in which Trump surprised his staff by suggesting he meet with Taliban leaders on U.S. soil.
The book describes dread within the White House as staff prepared for the meeting, scheduled to be held at Camp David three days before the anniversary of 9/11. The meeting was canceled after a Taliban attack in Kabul on Sept. 7 killed a U.S. soldier, a Romanian soldier and 10 civilians.
Bolton resigned days later after Trump chided him for negative press coverage on Afghanistan and the fallout of the canceled Camp David meeting, the book said.
"The long, tortured history of US involvement in Afghanistan is on full display in Bolton's memoir," retired Adm. James Stavridis said in an email Monday night, after reading passages of the book, which was distributed to select media outlets in advance.
Confusion between agencies is not unique to the Trump administration, but the book reveals key aspects of how the president approached Afghanistan, said Stavridis, who as NATO's supreme commander from 2009 to 2013 oversaw operations there.
"The President's confusion over who is leading Afghanistan, his tendency to jump erratically from topic-to-topic without resolution, and his overarching desire to simply get out (a tactical and strategic mistake) are on full display," Stavridis said.
The White House sued unsuccessfully to prevent the book's release. Trump said on Twitter that Bolton "broke the law by releasing Classified Information (in massive amounts)" in his book.
The tweets came after a federal judge said publication of the memoir could continue, as thousands of copies had already been distributed online, The New York Times reported Saturday.
The judge suggested Bolton is at risk of prosecution and forfeiting his $2 million advance for the book due to going forward with its publication before completion of a review to scrub classified information, the report said.
lawrence.jp@stripes.com Twitter: @jplawrence3