'Big tragedy' ahead if coronavirus cases mount amid fighting, Afghan official says
by
J.P. Lawrence
May 21, 2020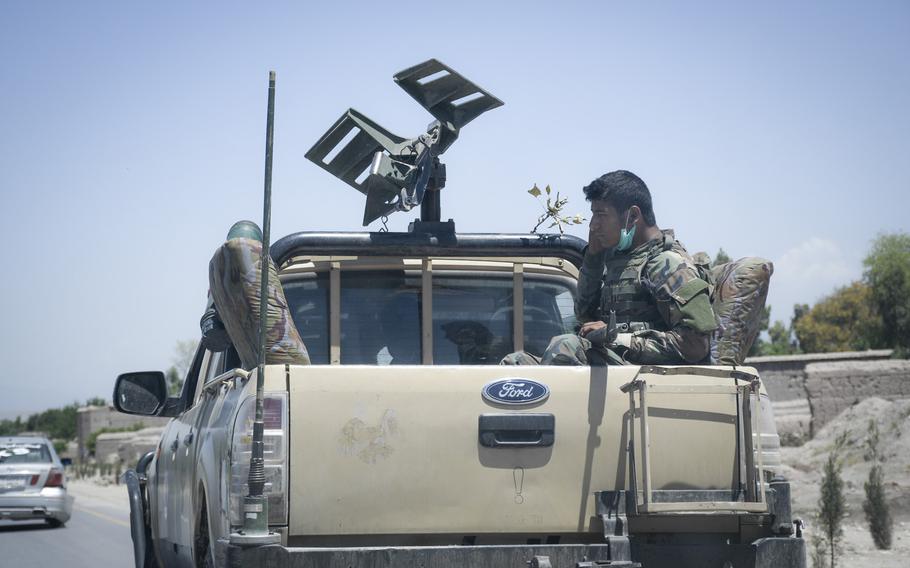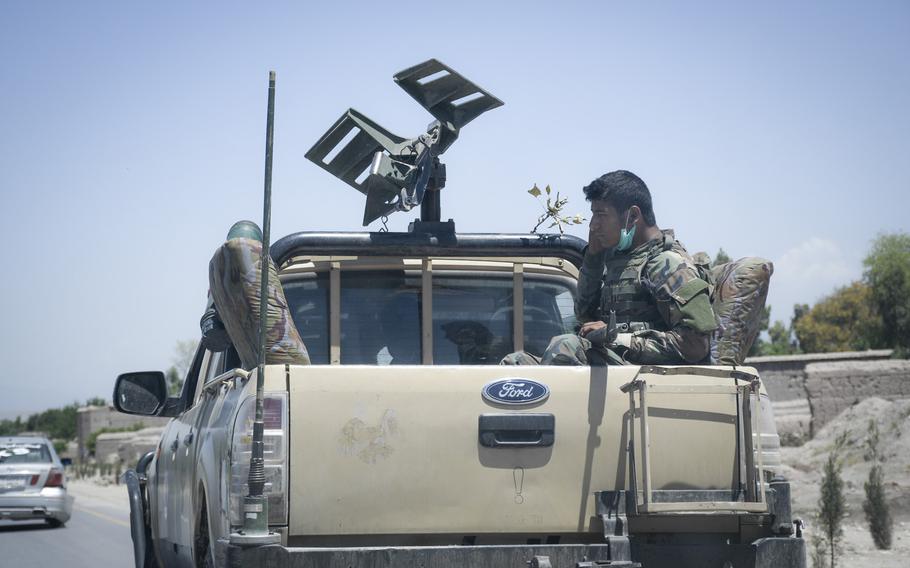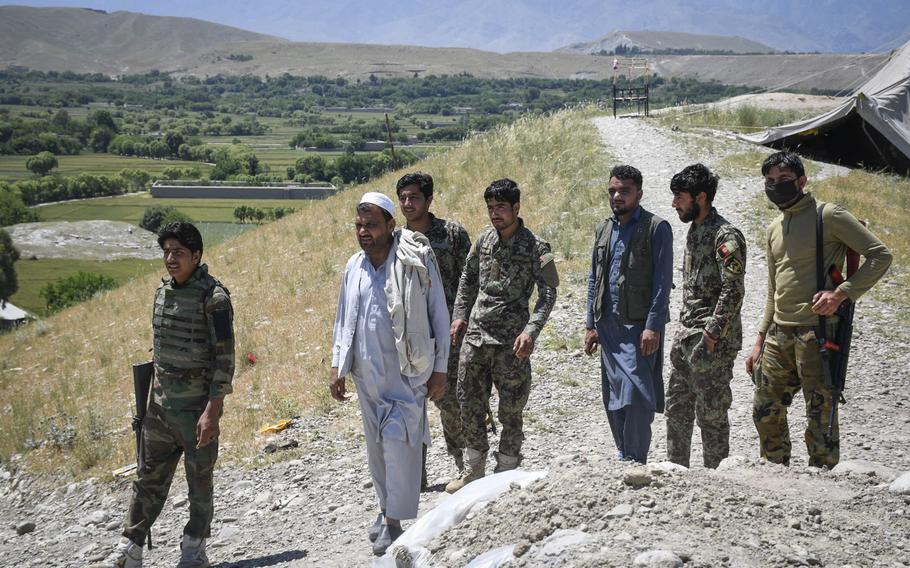 Stars and Stripes is making stories on the coronavirus pandemic available free of charge. See other free reports here. Sign up for our daily coronavirus newsletter here. Please support our journalism with a subscription.
KABUL, Afghanistan — The Afghan government has issued a dire warning about a coronavirus outbreak that has coincided with increased fighting between security forces and Taliban insurgents.
Confirmed coronavirus cases have spiked in recent days, with almost half of a 1,000-person survey in Kabul testing positive recently, Ferozudin Feroz, the country's health minister, said Wednesday.
"If things keep going like this, we will have a big tragedy in Afghanistan in the months of June, July and August," said Feroz, who is recovering from his own bout with the virus.
The health minister's comments come a week after President Ashraf Ghani ordered the country's military to conduct offensive operations against the Taliban.
Over the last week, more than 3,000 of the country's roughly 8,000 cases have been confirmed, the World Health Organization said on its website.
If an outbreak emerges in the Afghan military, it could cripple its fight against the insurgents, said Jonathan Schroden, director of the special operations program at CNA, a nonpartisan research organization based in Virginia.
"Coronavirus has the potential to cause significant problems for the [Afghan army]," Schroden said. "The force is already chronically undermanned by 10-15%, so it really can't afford any more loss of manpower."
The Afghan military said it has developed plans so that its operations do not lead to an outbreak.
They include spraying bases with disinfectant, banning mass gatherings, cutting down duty hours and isolating anyone who appears sick, said Fawad Aman, deputy spokesman for the Defense Ministry.
"Those who participate in the operations, they will get tested before going out if they have any signs of the virus," Aman said, adding that no cases have been found in the military so far.
The Afghan military devised COVID-19 prevention plans with help from the U.S. and NATO advisers, who also have distributed masks, gloves and medical supplies worth $18 million, the Lead Inspector General for Operation Freedom's Sentinel said in a report to Congress this week.
An outbreak would strain Afghanistan's economy, overburden an already weak health care system and potentially force millions of people deeper into poverty, the report said.
Meanwhile, experts say lack of testing means the confirmed case count is likely much lower than the actual number of infections.
"Almost always, there's way, way more infections out there than anyone is realizing," said Leslie Roberts, an epidemiologist at the Columbia University Medical Center.
"The world over, two really big things happen when conflict arrives: the rates of illness and death from the disease that were there go up, and the willingness of people to come in and get tested goes down," said Roberts, who has studied mortality in Afghanistan and other war-torn countries.
Some Afghan troops were less concerned about COVID-19 and more about continuing attacks by the Taliban, who have rejected calls for a humanitarian cease-fire from Kabul and the international community.
Five soldiers in Ghazni province, currently fighting to take back a key road from the Taliban, have lost their lives during four weeks of fighting, officials there said.
"There is a virus more dangerous than coronavirus: the Taliban," said one of the soldiers, who asked not to be named because he was not authorized to speak to reporters.
"I am not afraid of the corona, I am young and strong," said the soldier, before he was seriously injured in late April after his vehicle hit a roadside bomb. He remained hospitalized Thursday.
Zubair Babakarkhail contributed to this report.
lawrence.jp@stripes.com Twitter: @jplawrence3