gallery
Bahrain community celebrates America's Spooktakular holiday
by
Joshua Karsten
October 27, 2018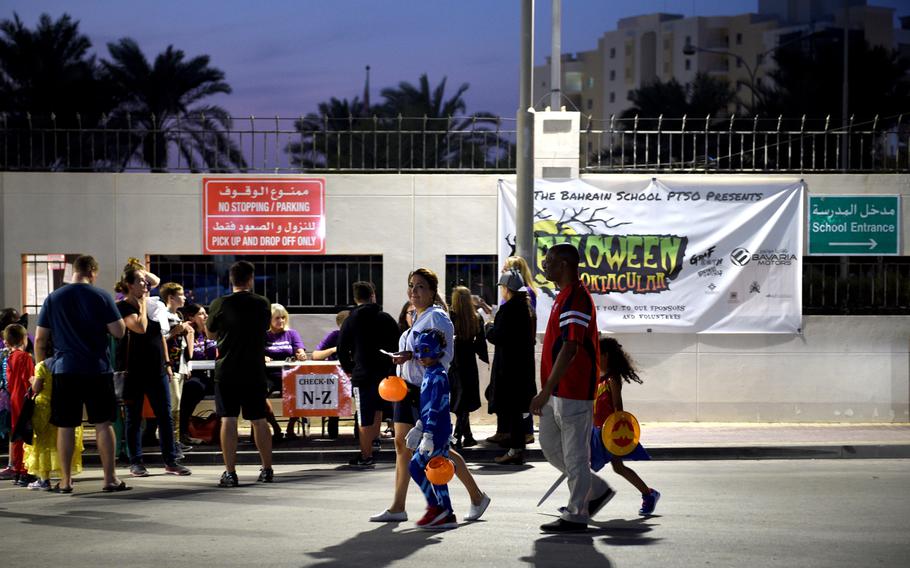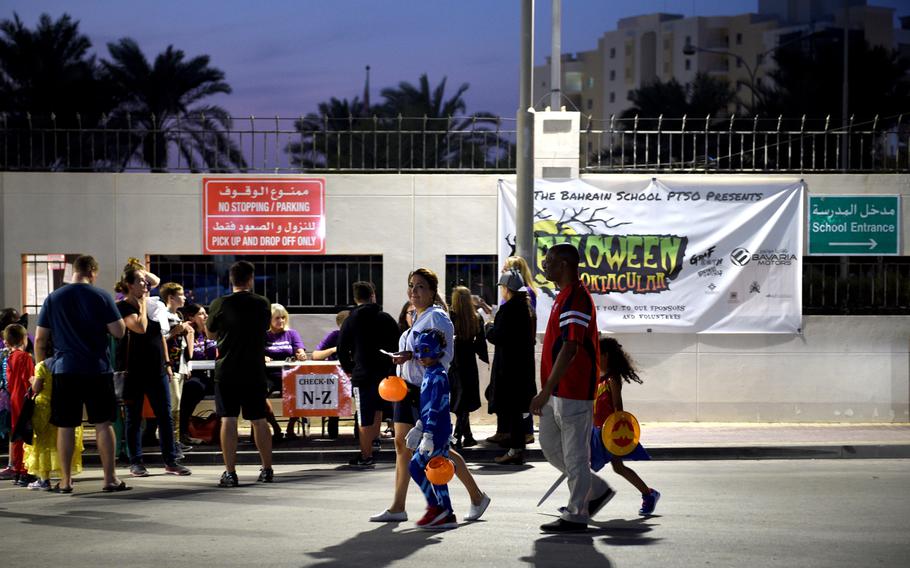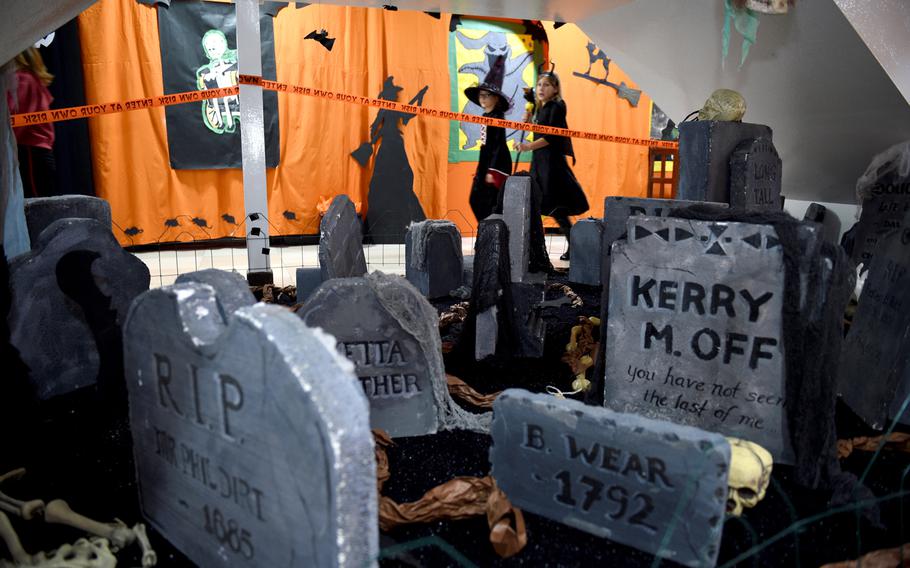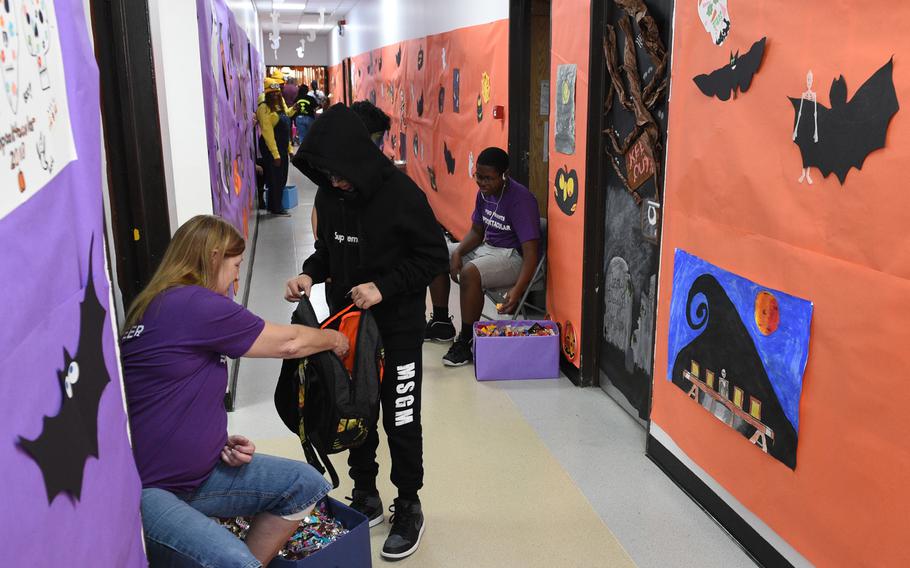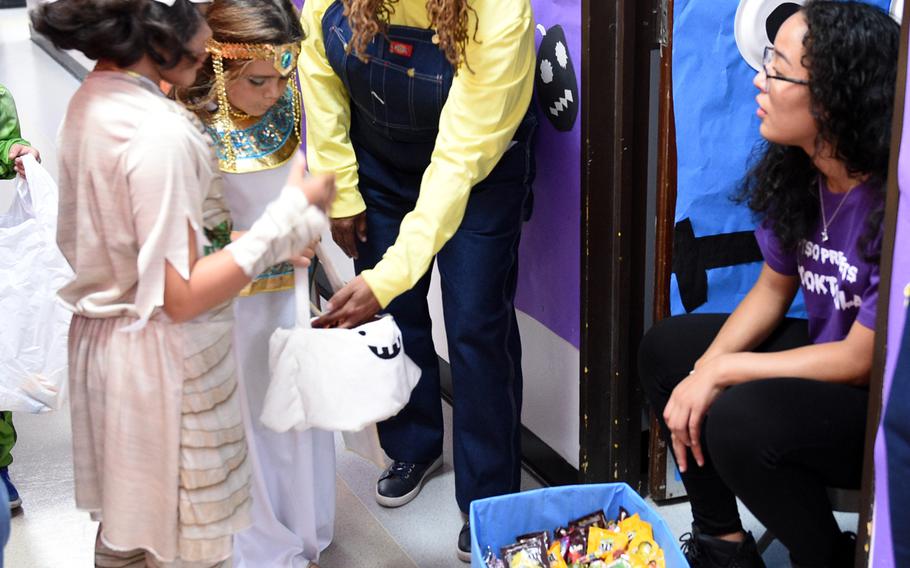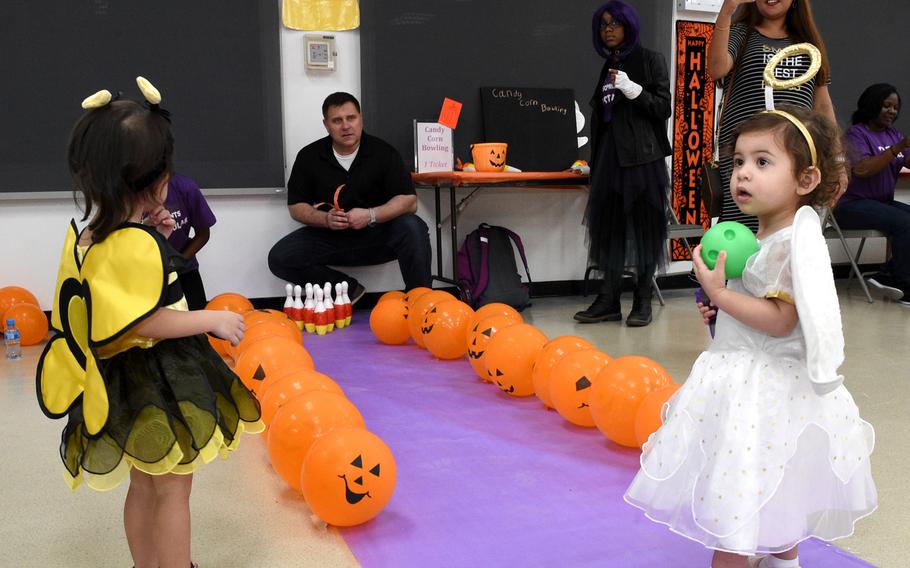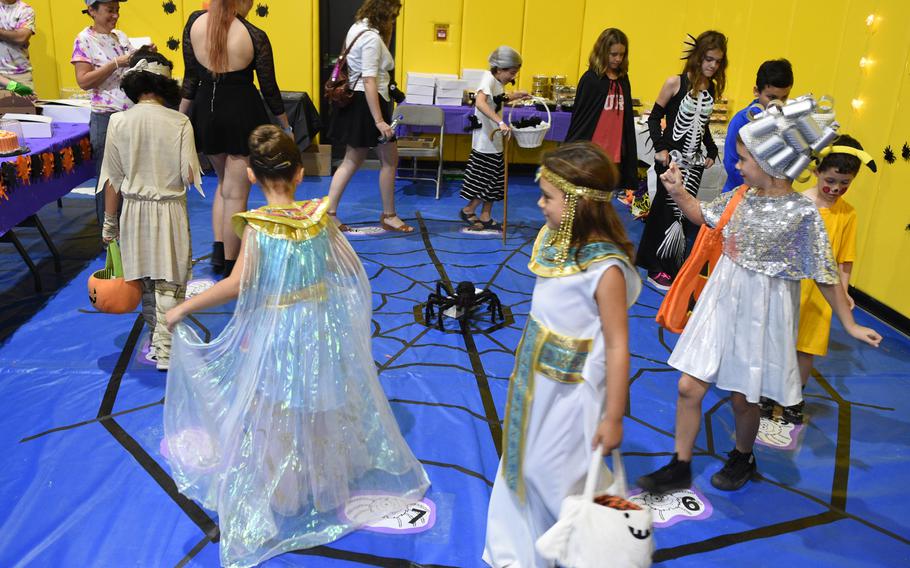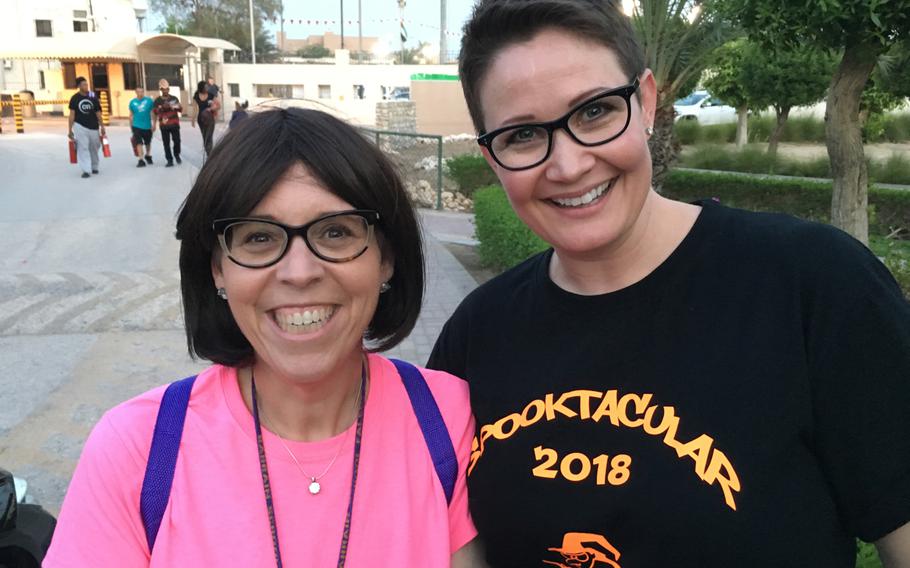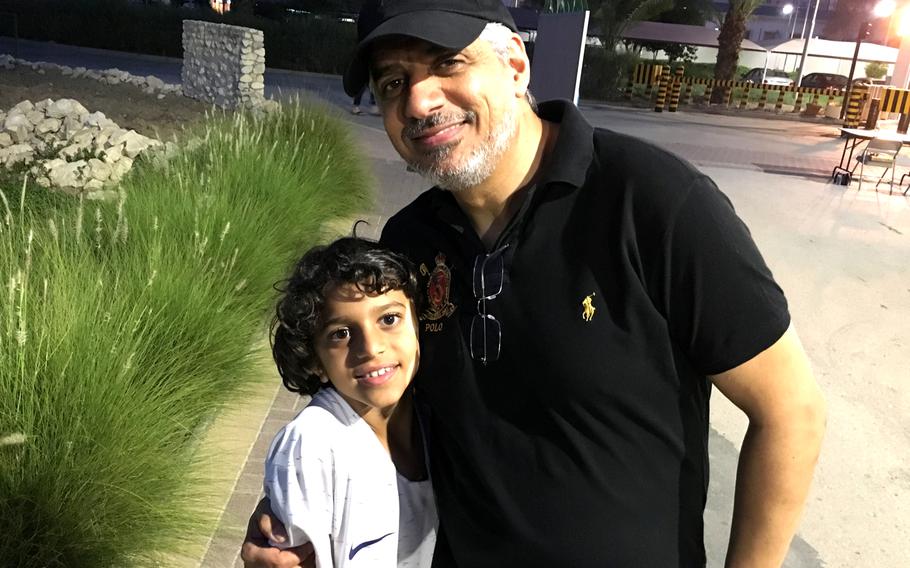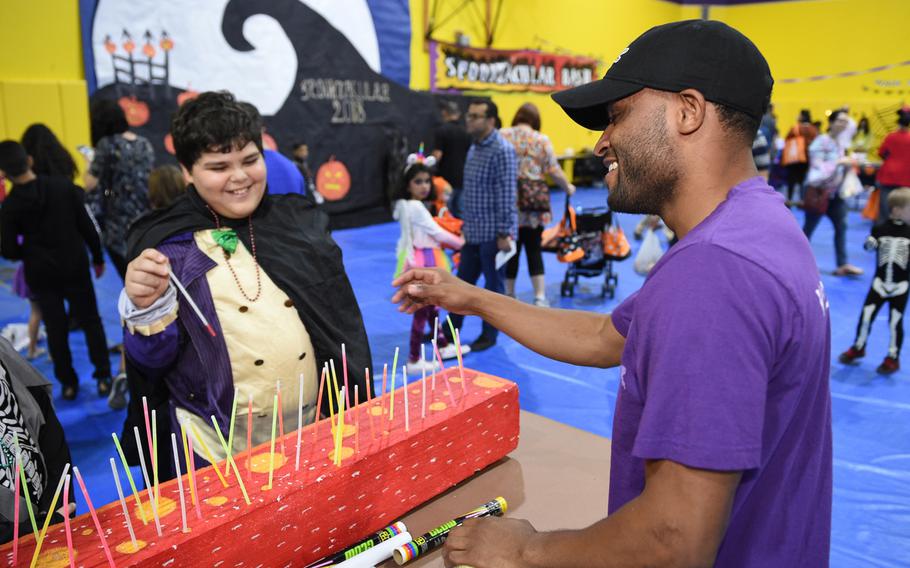 The Bahrain international community came together this week for "candy, fun and scary stuff" during Bahrain School's Spooktakular, a two-day celebration that brings America's spooky traditions to Bahrain.
Nine international and local schools joined American students and 150 volunteers – including 25 sailors from nearby Naval Support Activity Bahrain – for the school's Halloween celebration in the culturally conservative region.
"This is a real community effort. We have international parents, local people, vendors, children that help with the decorations, and base affiliated personnel," said Julie Frerot, a special education teacher and organizer of the event, which raised about $8,000 for the school.
"It's really a blending of nationalities. No pressure, no faith discrimination … it's just about having fun," Frerot said.
Abdul "Eddie" Okosh, an American of Arab descent who sends his four children to the Bahrain School and has been volunteering at Spooktakular for 15 years, compared Halloween to a Muslim tradition during Ramadan called "Gergaoon," an Arabic festival where young children dress up in traditional clothing and collect candy house-to-house in their community.
"Bahrain is really the melting pot of the Gulf and based on that, the acceptance and tolerance of other cultures is a lot higher than any other country in the Gulf," said Okosh. "That's been my experience as I travel to other countries in the region."
Bahraini Hamad Rasool, 9, said Spooktakular is about "candy, fun and scary stuff." Hamad and his father, Ghassan Rasool, have been volunteering at the annual event for eight years.
"It's not for everyone and some people [in this region] take it too seriously. If you take it too seriously, you find faults in it," said Rasool, who studied in the U.S. and has been exposed to American culture since he was a child.
"If you take it as fun or just to have a good time with friends and costumes, I think it just strengthens your bond with your friends," he said.karsten.joshua@stripes.com Twitter: @joshua_karsten