Bagram World Cup boosts morale at largest US military base in Afghanistan
by
Phillip Walter Wellman
March 24, 2018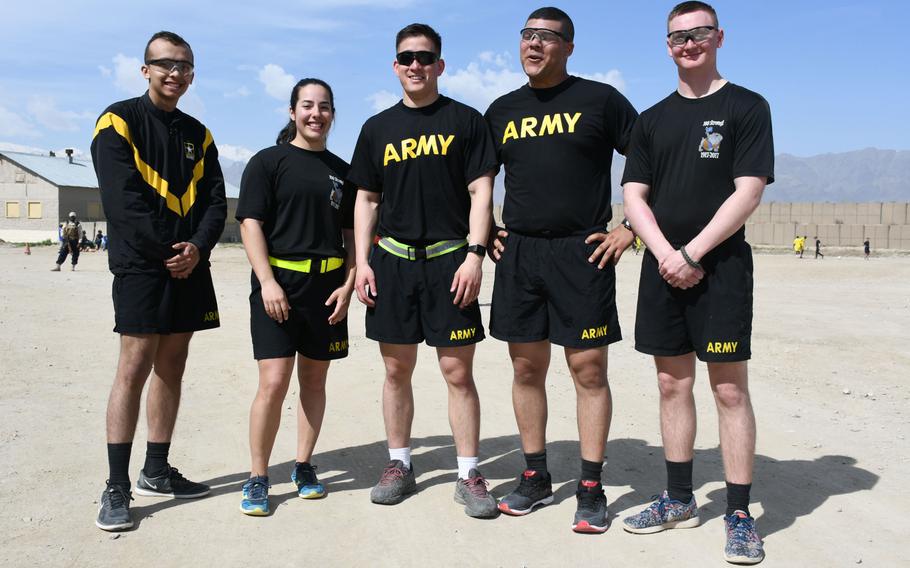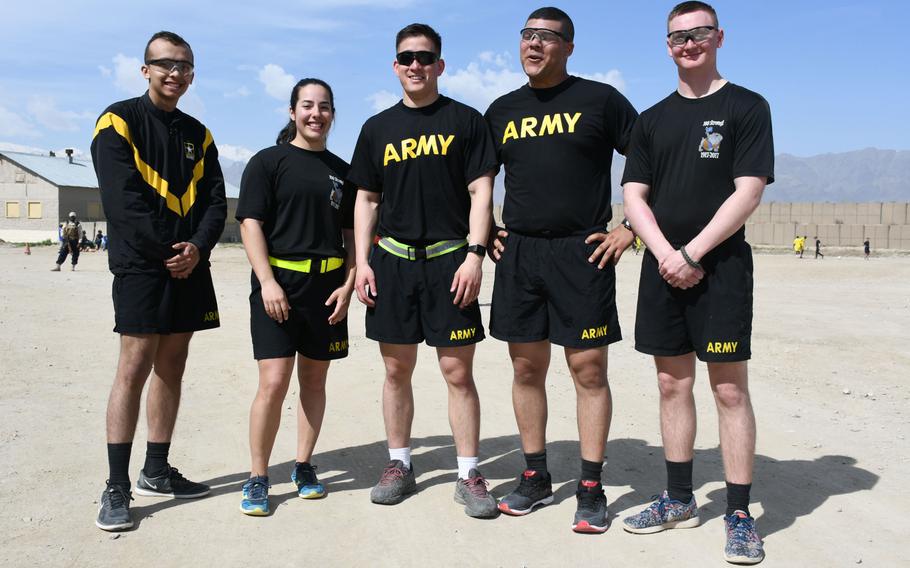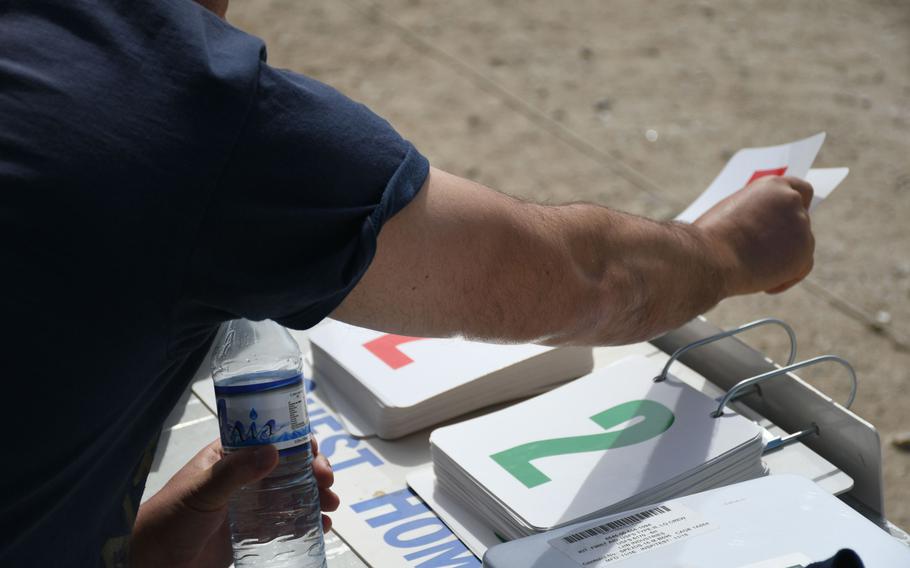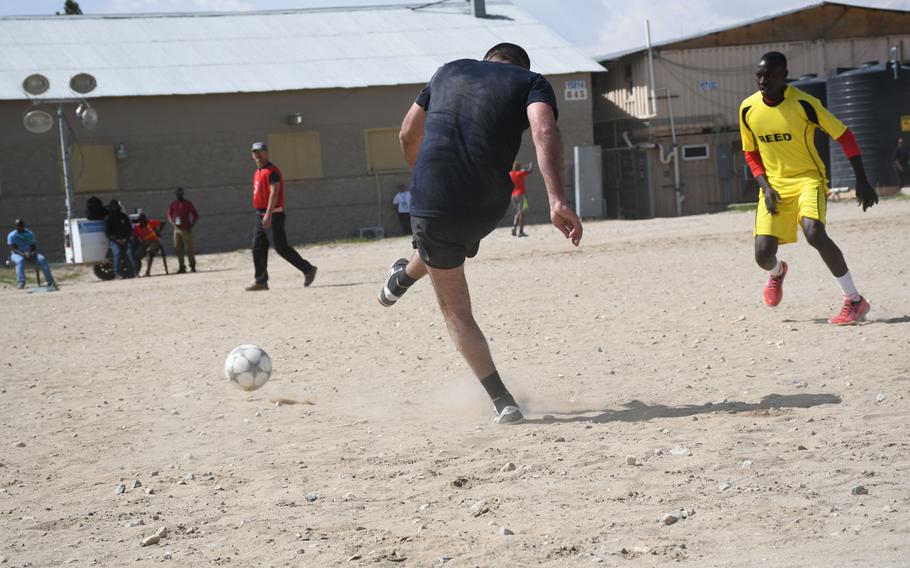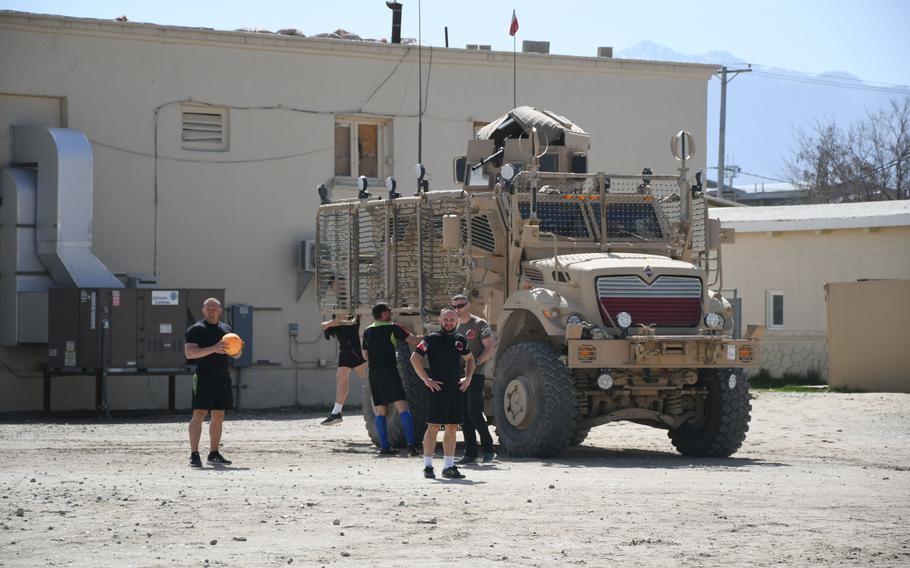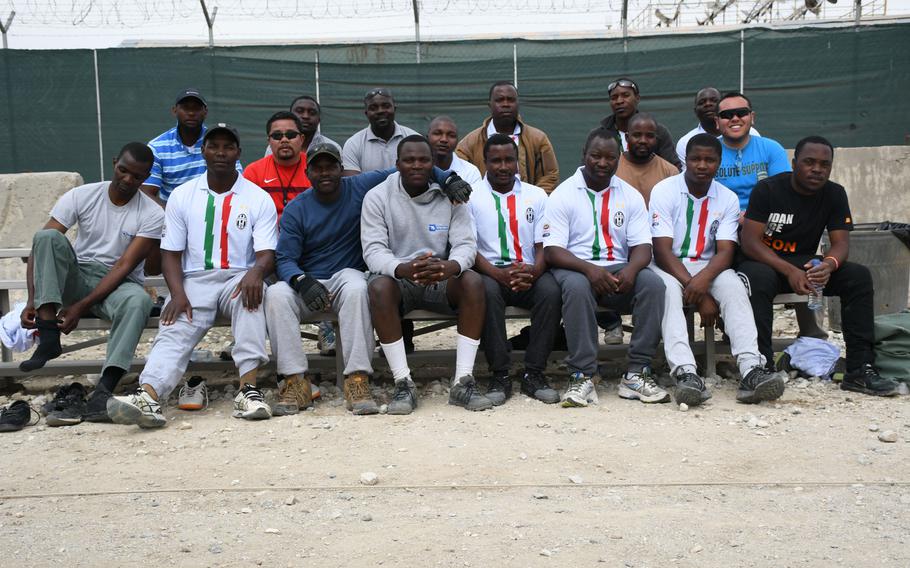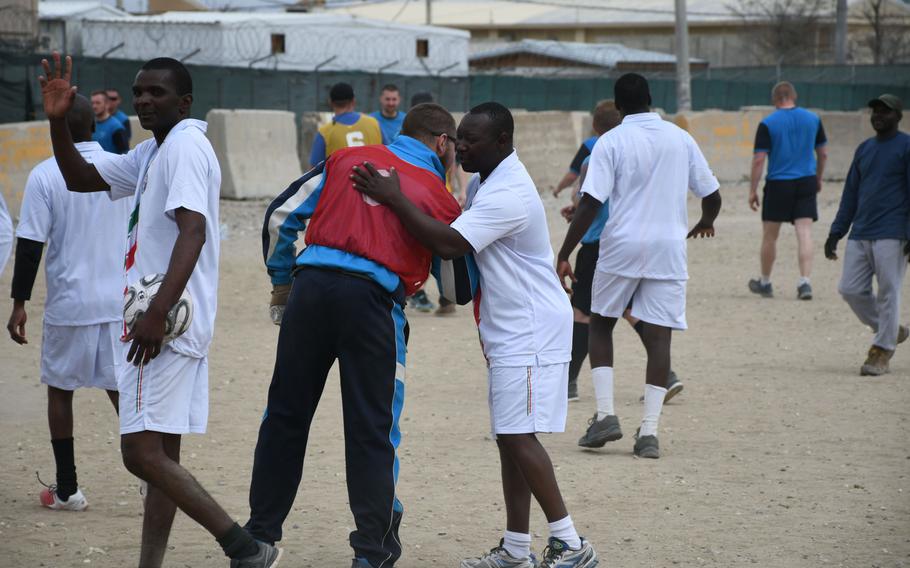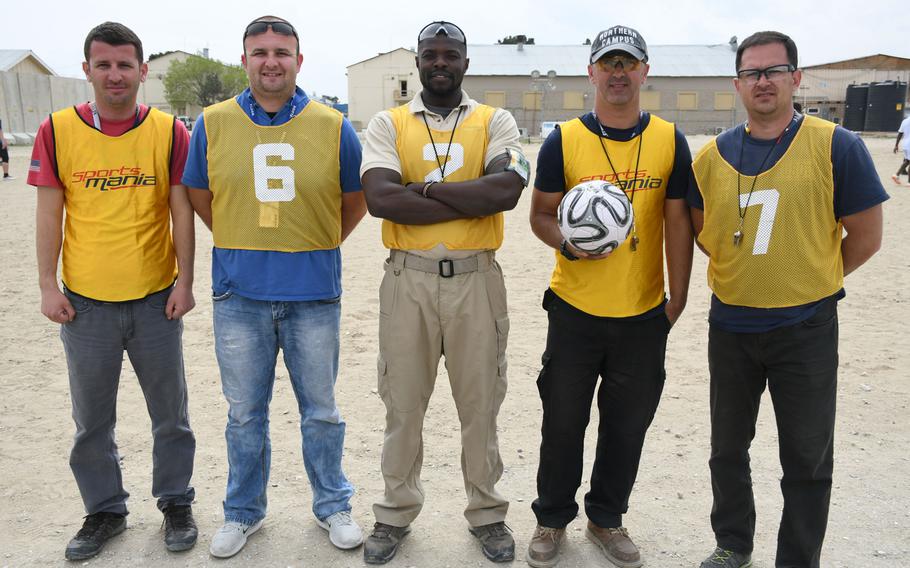 BAGRAM AIR FIELD, Afghanistan — Sounds of clapping, singing and dancing mixed with whistles and referee shouts in a dusty corner of the U.S.'s largest military base in Afghanistan on Friday as the Bagram World Cup continued for another week.
The soccer tournament — modeled on the International Federation of Association Football's every four-year contest — pits teams of different nationalities against each other, providing needed escapism for deployed players and spectators, the ramifications of which, organizers say, are being felt far beyond the sandy soccer pitch.
"They really need something to just enjoy themselves, to have a way to get rid of the stresses of being in this kind of environment," said Don Baumgartner, the Morale, Welfare and Recreation director.
Baumgartner initiated the Bagram World Cup last fall. The second edition of the tournament has seen the number of teams jump from 12 to 16, underscoring its popularity.
"I felt like there needed to be something specifically targeted toward the coalition forces because a lot of the events we do, the coalition forces don't want to participate in," Baumgartner said. "They are into other sports, not necessarily basketball ... The sport that everyone loves is soccer."
In addition to teams from coalition countries, squads of contractors from countries like Uganda, Zimbabwe and Kyrgyzstan are also taking part.
The tournament is so popular with Ugandan nationals — who provide internal security and man the watchtowers at Bagram — that they've held trials and fielded four teams in the competition. A Ugandan team won the inaugural contest in the fall.
"They are sitting there for twelve-hour shifts, it's static security, and when their morale is high, they're more vigilant," Baumgartner said of the Ugandan guards.
Elisha Kamugasha, a guard who regularly watches his countrymen play in the tournament, said the event boosts morale for players and spectators alike.
"It's quite stressful when you have IDF (indirect fire) coming in the base, but this game helps us take our mind off of that," he said. "This is entertainment that we all enjoy."
As Kamugasha spoke Friday afternoon, Uganda's B team took on a team from Georgia, which has two squads in the tournament. Members of a Georgian light infantry battalion — who patrol outside the wire with U.S. Marines — cheered for their side in full uniform.
Baumgartner, whose parents are also Defense Department civilians, grew up in Kaiserslautern, Germany, and is currently stationed at Fort Belvoir, Va. He said the need for a solid Morale, Welfare and Recreation program at Bagram was significantly higher than any other place he knew of.
"Here there's nothing. You're stuck on the base. You're limited," he said. "You see the same people every day, so you need some sort of escape."
Czech Staff Sgt. J.D., who asked to be identified by his initials only as he didn't get prior approval to speak with the media, said part of that escape is meeting others from different countries.
"The tournament is good for making new friends, we look forward to coming here every Friday," he said, his words validated by routine pats on the back and hugs between his team and a team from Zimbabwe during their match.
Army Pfc. Austin Callihan said he enjoyed playing with others from different countries so much that it inspired him to learn another language.
"So far, I've picked up a little bit of Swahili and now I want to make that a second language," he said.
Callihan's U.S. team is participating in the Bagram World Cup for the first time and have yet to win a match since play began on Feb. 23.
Despite the poor record, U.S. team captain Army 1st Lt. Kori Nunes said the players have been "having a blast."
"We might not be the top team in the league, but we have a lot of fun when we come out here and play, and I think it's a really good outlet for a lot of our soldiers," Nunes said.
"I think it's probably too early for a favorite moment," she said, laughing when asked what the highlight of the season had been so far. "I think if we eventually win, that will be my favorite moment."
Matches continue every Friday until May. Playoffs will be May 5-6.
wellman.phillip@stripes.com Twitter: @pwwellman