Attack on US military convoy kills 8 Afghans, wounds 3 US servicemembers
by
Zubair Babakarkhail and Phillip Walter Wellman
May 3, 2017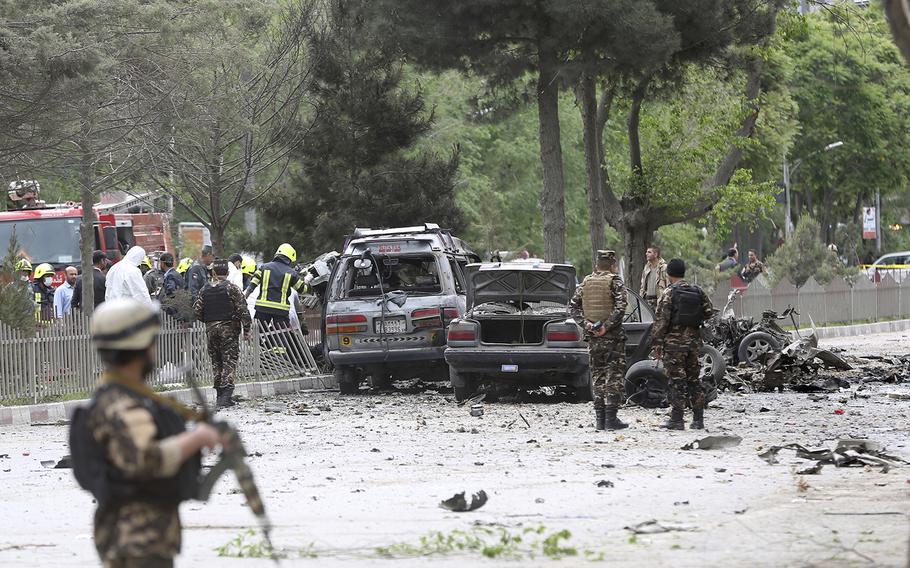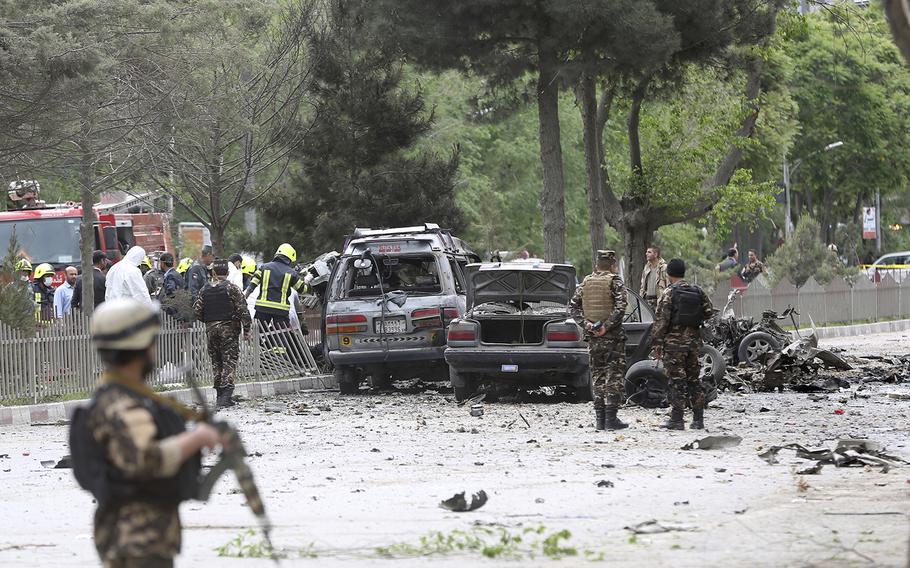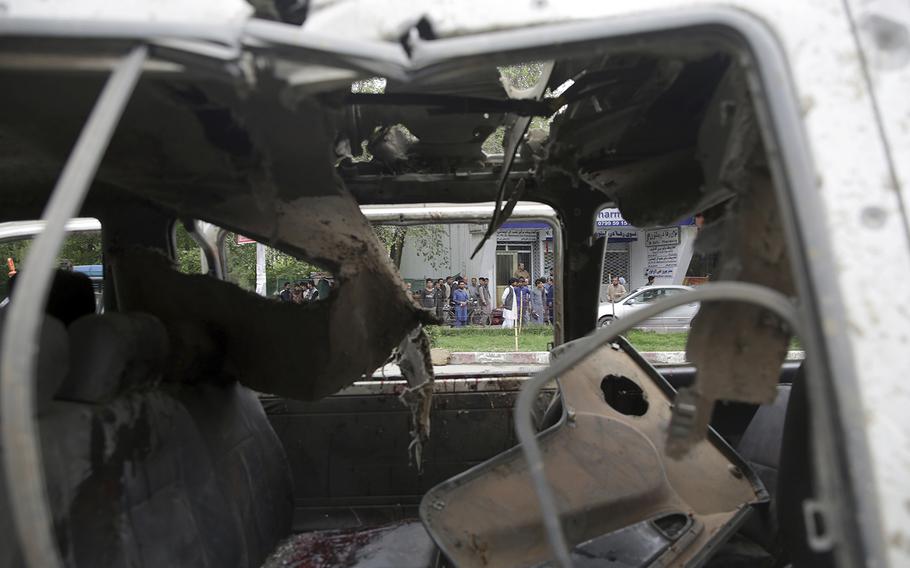 KABUL, Afghanistan — A suicide car bomber targeted a U.S. military convoy in the Afghan capital Wednesday, killing at least eight civilians and wounding three U.S. servicemembers, officials said.
The Islamic State group claimed responsibility for the morning rush-hour attack near the U.S. Embassy.
"The barbarity and depravity of this attack only reminds all Americans of why we are in this fight and strengthens our dedication and solidarity with our Afghan allies," Ambassador Hugo Llorens, Special Charge d'Affaires at the embassy, said in a statement.
Another 25 Afghan civilians were wounded by the blast, according to Najib Danish, deputy spokesman for the Interior Ministry.
Navy Capt. Bill Salvin, a spokesman for U.S. Forces-Afghanistan, confirmed the three servicemembers were injured. He said their wounds were not life-threatening.
The attack came less than three months after U.S. forces dropped the largest non-nuclear bomb ever used in combat on the group's local affiliate, known as Islamic State-Khorasan Province, in eastern Afghanistan.
The United States vowed to destroy ISIS-K, estimated to number less than 1,000 fighters, in 2017 as part of its counterterrorism mission in the country.
Despite the low numbers, ISIS-K continues to claim responsibility for high-profile attacks. And Wednesday's blast showed the group will pose an additional threat to local and international forces as the fighting season progresses.
The much lager Taliban insurgency announced the start of their annual spring offensive last week, vowing to target foreign forces with a combination of conventional and guerilla tactics.
Afghan forces have struggled to combat the Taliban and ISIS — a relatively recent arrival in Afghanistan — since NATO ended combat operations and switched to a training and advising role at the end of 2014.
Both groups seek to overthrow the U.S.-backed government and enforce a strict version of Islamic law over the country, but are at odds with each other.
The U.S. has more than 8,000 troops in the country, but is currently debating whether to send more troops to assist the Afghans.
wellman.phillip@stripes.com Twitter: @PhillipWellman