Attack on Afghanistan maternity clinic kills 14, including infants
by
J.P. Lawrence
May 12, 2020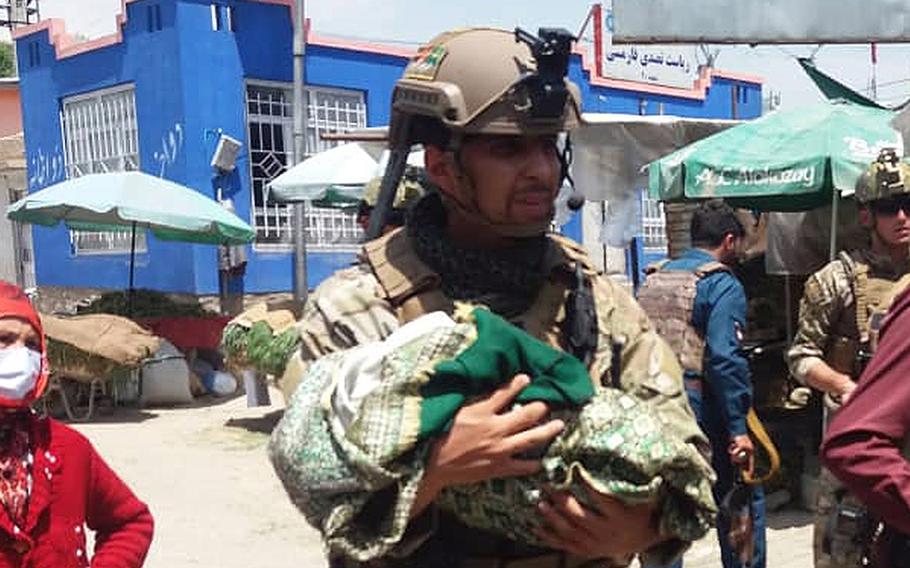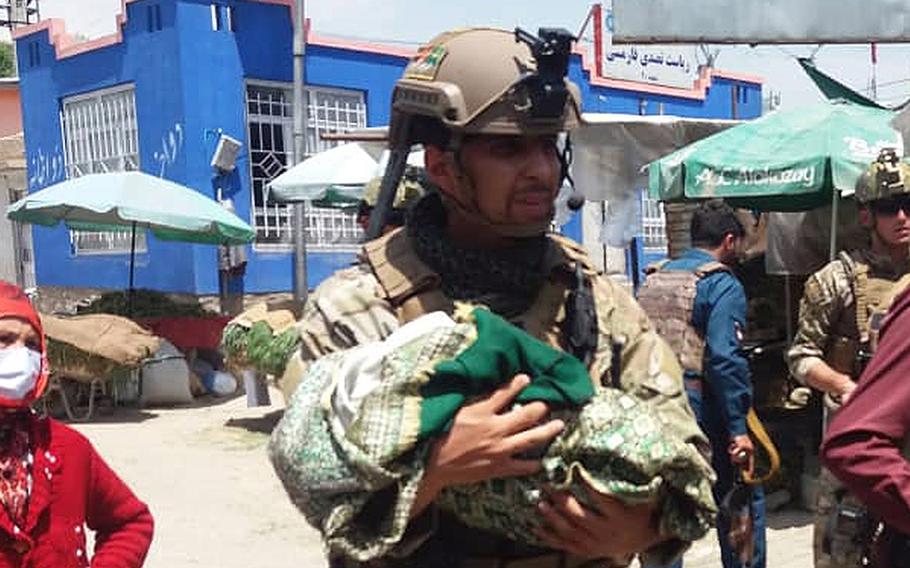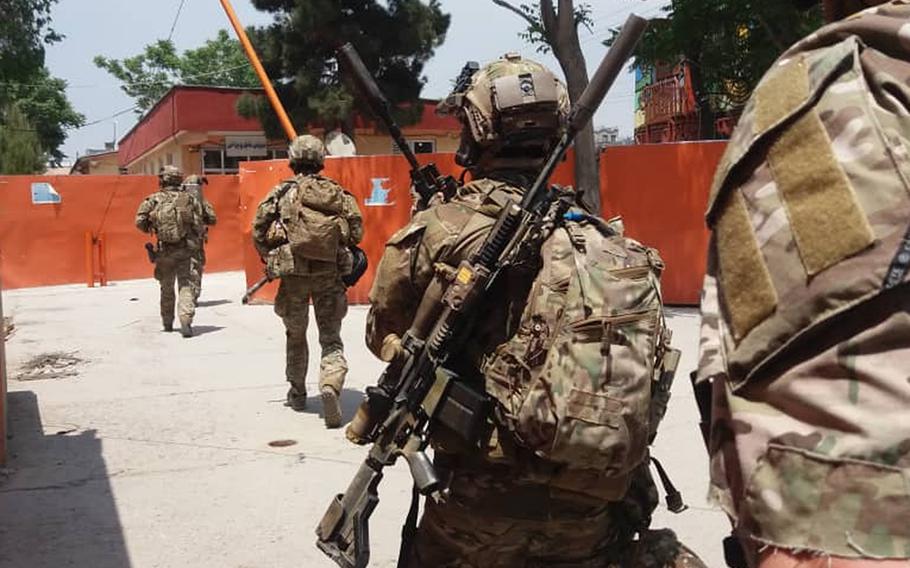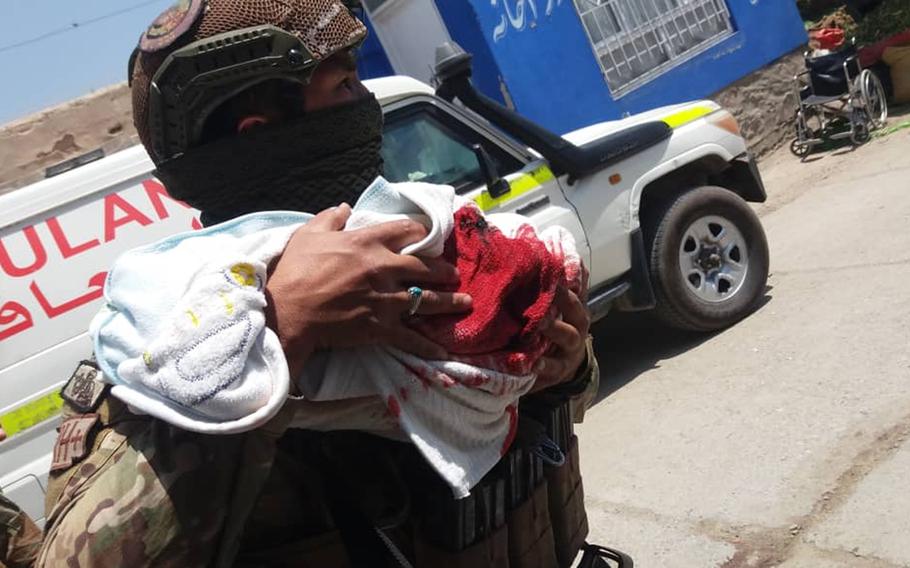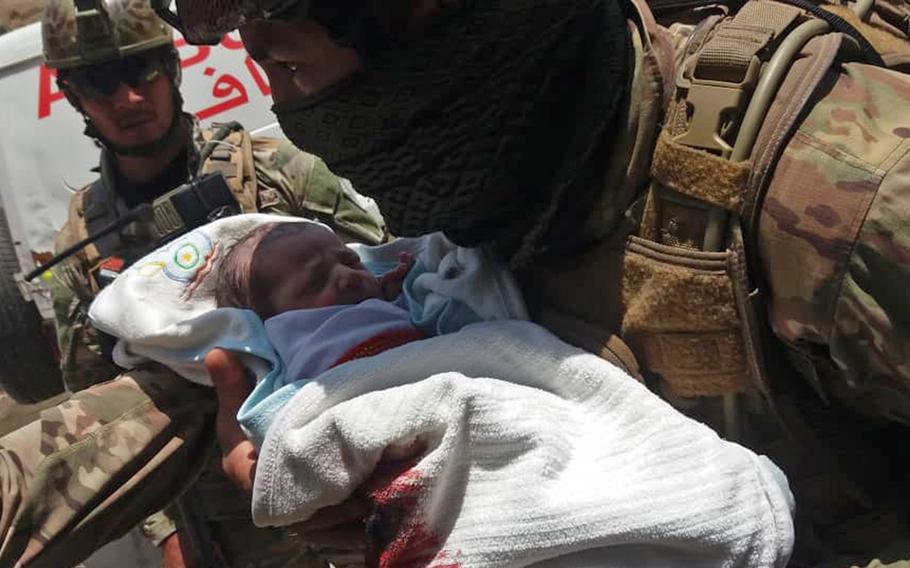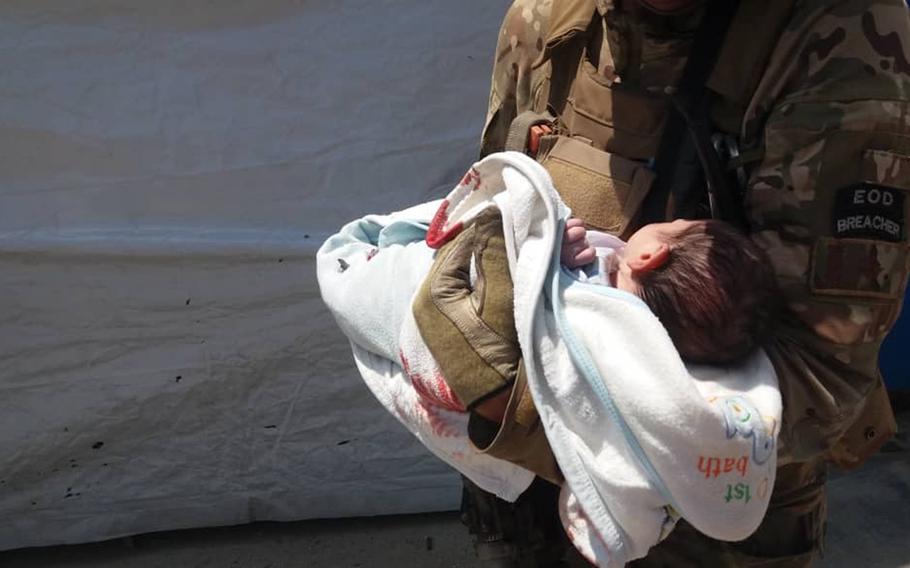 KABUL, Afghanistan — Fourteen civilians were killed and at least 15 were wounded when assailants attacked a maternity clinic in a Kabul hospital Tuesday, setting off a battle as Afghan police rescued dozens of mothers and newborns while under fire.
Two newborns were among the dead, and the rest were women, officials said.
By early afternoon, special operations police had killed all three assailants and rescued more than 100 people, Afghan Interior Ministry spokesman Tariq Aryan said in a statement, calling the attack "a crime against humanity."
Photos released by the Interior Ministry showed police carrying infants wrapped in towels and blankets, some of them blood-soaked, followed by their mothers as they fled the hospital, where international humanitarian organization Doctors Without Borders runs the maternity clinic.
Coalition soldiers supported Afghan forces by providing security during the operation, a statement from NATO Resolute Support said Tuesday.
The attack began when a security guard was shot and wounded at around 10 a.m. by the assailants, who then burst into the government-run hospital, which is in the Dasht-e-Barchi neighborhood in western Kabul, an Afghan worker told Stars and Stripes. The worker asked not to be identified because he was not authorized to discuss the matter.
International and Afghan colleagues rushed to safe rooms as soon as they heard shooting, the hospital worker said.
In a statement posted on Twitter, U.S. Charge d'Affaires Ross Wilson condemned the "barbaric attack & ... the evil terrorists who target those who cannot defend themselves."
The Taliban said on Twitter they were not involved in the attack. None of the other armed groups that operate in and around Kabul, such as the Islamic State group, immediately claimed responsibility.
Dasht-e-Barchi is home to a community of Hazaras, a minority group that has been targeted by ISIS, including in an attack on a gathering of political leaders in early March in which 32 people were killed and 81 wounded.
The hospital attack was the latest in Afghanistan since the Taliban and U.S. signed a deal at the end of February, pledging to work toward a negotiated peace settlement.
But violence has since increased, and with some of the attacks being blamed on the Taliban, several U.S. officials have condemned the group for violating the Feb. 29 deal.
Another attack in the eastern province of Nangarhar on Tuesday left around 40 people injured, with an unknown number dead, a statement by the governor's office there said.
That attack is believed to have been a suicide bombing targeting a funeral for a local police commander, the governor's office said.
The Taliban denied involvement in the attack in Nangarhar.
But the insurgent group has claimed responsibility for an attack on an Afghan army checkpoint in eastern Laghman province Sunday, in which six soldiers were killed and five wounded, the government said.
No one immediately claimed responsibility for a separate attack Monday in which several civilians, including a child, were wounded when four roadside bombs went off in northern Kabul, officials said.
Zubair Babakarkhail contributed to this report.
lawrence.jp@stripes.com Twitter: @jplawrence3