At the Pizza Hut at Bagram Air Field, you're the boss
by
Chad Garland
January 10, 2018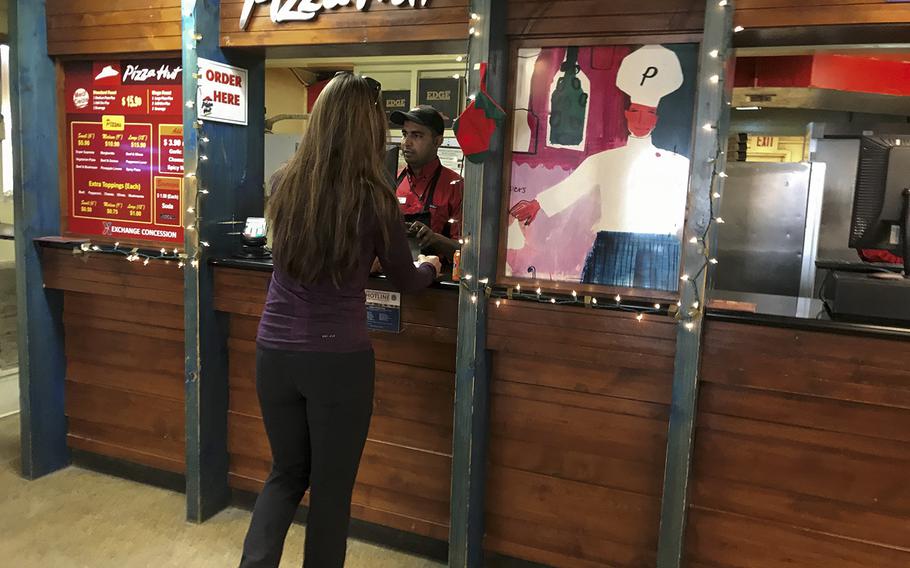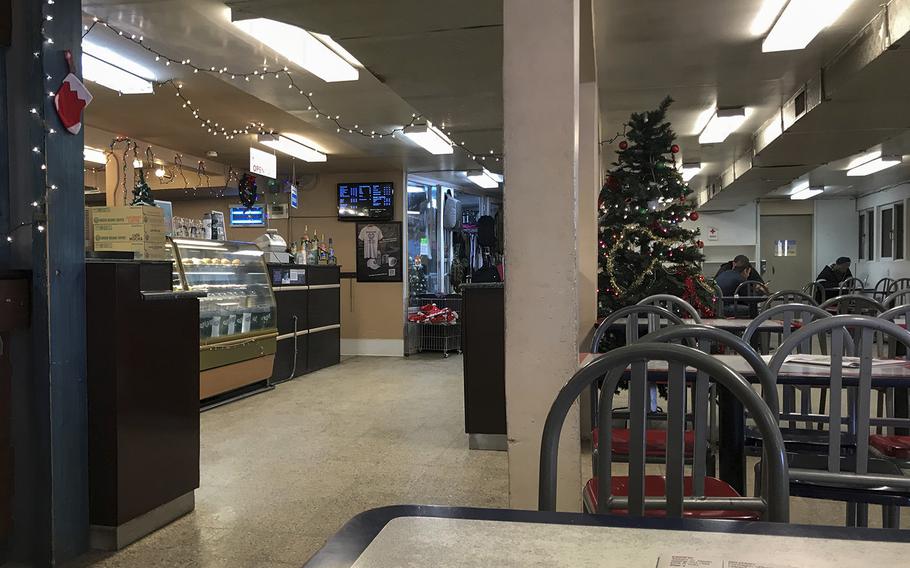 Editor's note: Chad Garland covers Iraq and Afghanistan for Stars and Stripes. He thinks about food a lot.
At the Pizza Hut in the AAFES complex on Bagram Air Field, I was in charge.
"How are you, boss?" Rashid asked. "What would you like, boss?
I ordered a 9-inch super supreme and a full-strength Coca-Cola, a drink I was told at the time had been in low supply in the fridges at base dining facilities. "Your order will be ready in 10 minutes, boss," Rashid told me.
Unlike my colleagues in Europe and the Pacific, who regularly review restaurants for "After Hours" features, I have few opportunities to share the culinary experiences on my beat. But, as I waited what ended up being 20 minutes for my pizza, I salivated at the thought of writing this dispatch.
In Kabul, I have a book of takeout menus from local restaurants like Namaste, the Indian joint where I often order spicy chicken curry. For lunch, I usually get a skewer-full of grilled chicken rolled up in a piece of Afghan bread from a street vendor or visit a gleaming buffet with local fare like mantoo and Kabuli palau. I once went to a place that seemed to serve nothing but trays full of grilled meats.
The food options in Kabul are an embarrassment of riches compared to the fare on Bagram or other bases I've visited in Afghanistan, and it would feel cruel to write about eateries servicemembers might never get to try.
So when "weather" left me stranded on Bagram for a few days, waiting for clouds of wintertime smoke to clear over Kabul, I figured I'd see how the other half eats when they're not being served by contractors in hair nets and white paper hats.
I have eaten more Pizza Hut in the past year than in the prior two decades — there's one in Irbil, the capital of Iraq's Kurdish region, with decent Wi-Fi and a salad bar. Sometimes I go there to write while covering the anti-ISIS campaign.
Before that, the last Pizza Hut I remember visiting was on a lunch break while working construction one summer in high school. The now-shuttered brick building looks like the one in the chain's red-roofed logo. It's where I'd played "Pac-Man" and "Hogan's Alley" on arcade machines as a kid in the 80s, waiting for personal pan pizzas earned through the Book It program.
There's not much to say about the atmosphere at Bagram's Pizza Hut, crammed into a nondescript building alongside the Green Beans café and a tactical outfitter. It's a kitchen hidden behind a wood-paneled facade with two windows and an illustration of a pizza chef smiling out onto a food court-style dining area.
The medium supreme set me back $11. The Coke, a buck-fifty. The Stars and Stripes I read while waiting was free.
Later analysis revealed that a large pizza, at 12 inches for $16, was the best bang for the buck — nearly 80 percent more pizza for only a little more dough.
By the time my meal was ready, I was crunched for time, making it a bit of a chore to eat the six piping hot slices. On the plus side, the crust was flaky and the cheese did that stretchy thing TV pizzas always do. But there was a tragic lack of sauce.
"Dry mouthful," I wrote in my notes. "Not great."
Less than a week later, I was back at Bagram to cover a USO show along with four Afghan journalists, and I got a second bite at the Hut.
Planning to feed the five of us and our minders, I ordered a $24 "mega feast" — a large pie with beef and olives (I asked for double sauce), plus sides of garlic bread and cheese sticks, and two Cokes. The slightly less impressive "standard feast" is a medium with one side and a drink for $16.
One of our minders wisely ordered a large cheese pizza, just in case the other journalists were picky eaters, and grabbed more drinks.
The extra sauce made all the difference as I nibbled on slices between trips to the stage to snap photos of the entertainers and troops. The taste reminded me of home and of the free pizzas I'd earned reading books in the third grade.
The Afghans were unsure whether the meat was in line with their Islamic dietary restrictions, so after the show I had the remaining pizza all to myself. Like a boss.
garland.chad@stripes.com Twitter: @chadgarland