At least 25 dead after Islamic State attacks Afghanistan jail
by
J.P. Lawrence
August 3, 2020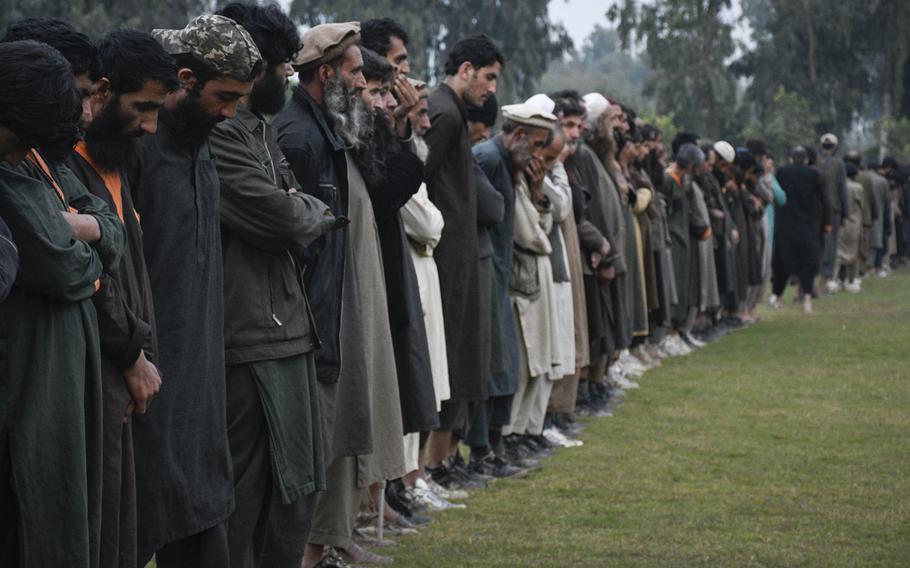 KABUL, Afghanistan — At least 25 people, including civilians, prison guards, security forces and prisoners, were killed and 48 wounded when the Islamic State attacked a jail in eastern Afghanistan where hundreds of its militants were incarcerated, Afghan officials said Monday.
The attack, which began late Sunday when a suicide bomber detonated his explosives-laden vehicle at the gate of Jalalabad prison, raged for about 22 hours.
The explosion that launched the attack reverberated around the city and sent smoke billowing into the sky above the jail, said local resident Abdul Karim.
Around 1,025 of the jail's 1,793 prisoners tried to escape during the attack but were recaptured, said Attaullah Khogyani, spokesman for the governor of Nangarhar province, where the attack occurred. An unknown number are still at large, Khogyani said.
Afghan security forces killed at least 10 of the attackers after they holed up in the prison or hid in nearby houses, said Defense Ministry spokesman Fawad Aman.
Two members of the Afghan security forces died responding to the attack, he said.
More than 300 ISIS fighters and nearly 300 members of the Taliban were incarcerated in the jail, said Farhad Bayani, spokesman for the Administration of Prisons.
Some of the militants who slipped into a nearby residential complex engaged in prolonged gunbattles with Afghan security forces, The Associated Press reported. Shooting and small explosions in the residential area lasted throughout the night into Monday afternoon, Karim said.
The Islamic State's affiliate in Afghanistan claimed responsibility for the attack, which came a day after the Afghan government announced that a senior ISIS commander had been killed near Jalalabad.
The Taliban were not involved in the attack, which came near the end of a three-day cease-fire to mark the Islamic holiday of Eid al-Adha, spokesman Zabihullah Mujahid said in a statement. The cease-fire, which was declared by the Taliban, began Friday and expired at midnight Monday.
The Taliban also denied involvement in a suicide bombing in eastern Logar province late Thursday in which at least nine people died and 40 were wounded, the AP reported.
Violence has been on the rise in recent weeks in Afghanistan, with most of the attacks claimed by the Islamic State group, the AP said. ISIS may be launching attacks to show potential recruits that it remains dangerous and relevant, Amira Jadoon, an assistant professor at the U.S. Military Academy at West Point, told Stars and Stripes.
The attacks may also be aimed at stoking suspicions that the ISIS affiliate in the country is working with Taliban factions to carry out the attacks, even as the Taliban and Afghan government are set to hold peace talks, Jadoon said.
"Such attacks, where it's unclear who conducted them … can generate even more mistrust, which could disrupt intra-Afghan talks," Jadoon said.
Zubair Babakarkhail contributed to this report.
lawrence.jp@stripes.com Twitter: @jplawrence3