Army stands up adviser brigade ahead of Afghanistan deployment
by
Phillip Walter Wellman
April 29, 2020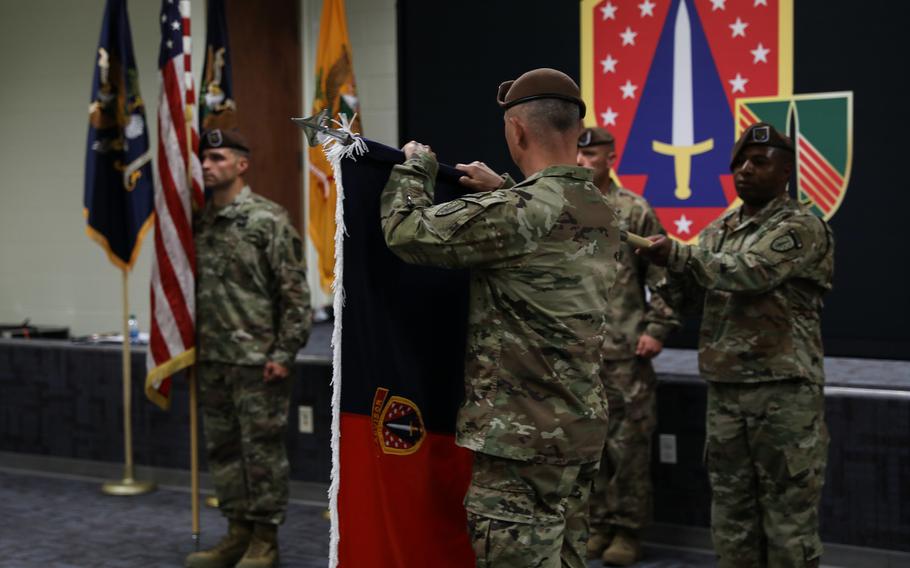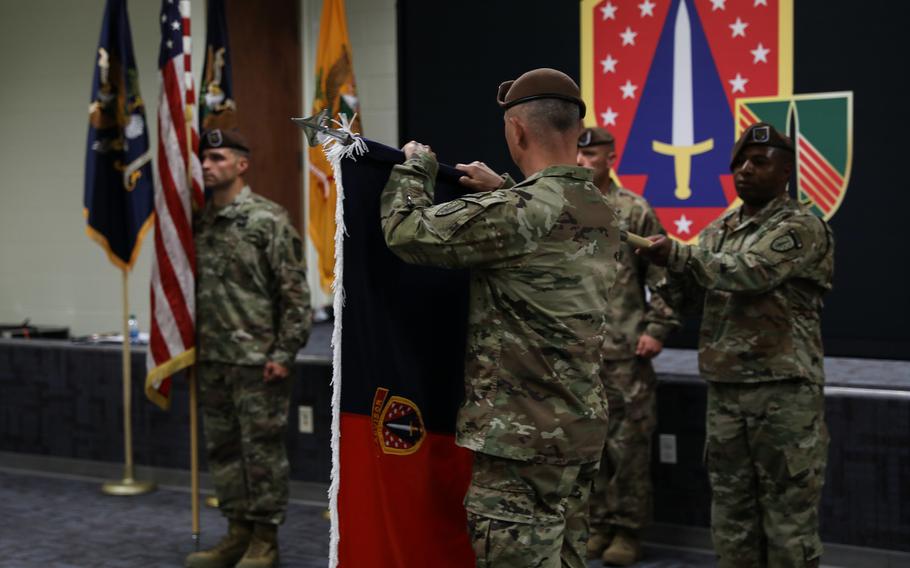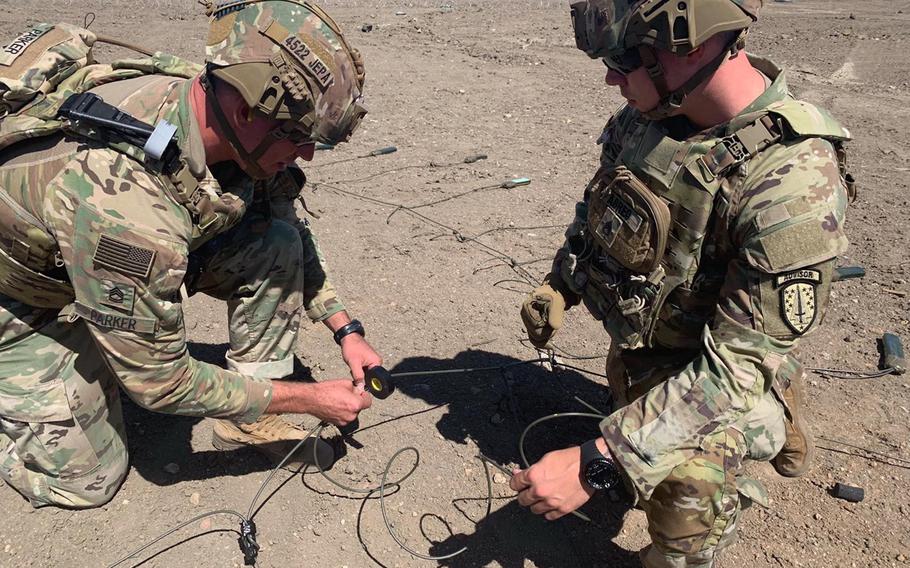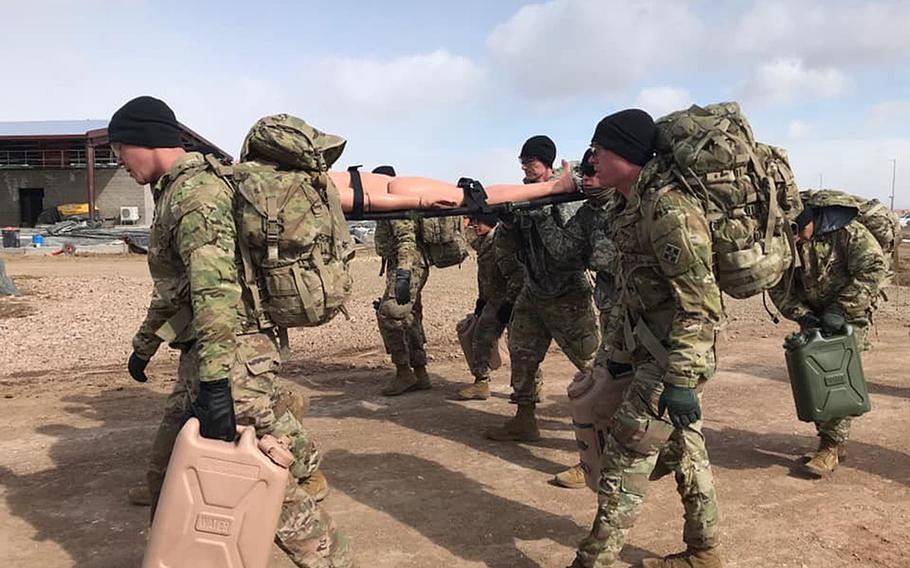 KABUL, Afghanistan — The latest Army unit created to train and advise foreign forces has been activated ahead of a fall deployment to Afghanistan.
The 4th Security Force Assistance Brigade, based at Fort Carson, Colo., unrolled its unit colors Tuesday during a virtual ceremony, in a conference room with only a few people present as a coronavirus precautionary measure, an Army statement said.
The SFAB program was launched two years ago as part of the Army's train, advise and assist mission. It replaced previous units that pulled soldiers from other brigades, which "reduced their effectiveness," the statement said.
The 4th SFAB, comprised of about 800 soldiers, is set to complete training at the Joint Readiness Training Center at Fort Polk, La., before deploying to Afghanistan to replace the 3rd SFAB, the Army said.
The latest SFAB unit will be "the first one out of the chute as we work to figure out how we maintain readiness as we adjust to the new normal," said Gen. Michael Garrett, commander of U.S. Army Forces Command.
The international coalition in Afghanistan is using teleconferences for much of its advising with Afghan forces, amid concerns over the country's coronavirus outbreak.
Newly arrived military and civilian personnel have also been held in screening facilities as a precautionary measure, NATO's Resolute Support mission said.
As of Wednesday, over 1,800 coronavirus cases had been confirmed in Afghanistan, along with 50 related deaths. Health experts say the actual number may be much higher because of inadequate testing.
In March, NATO said four service members supporting the coalition in Afghanistan, whose nationalities were not disclosed, had tested positive for the virus. The coalition has since stopped releasing data on infected personnel.
wellman.phillip@stripes.com Twitter: @pwwellman