Army awards $35 million contract to support Afghan air force helicopters
by
J.P. Lawrence
May 8, 2020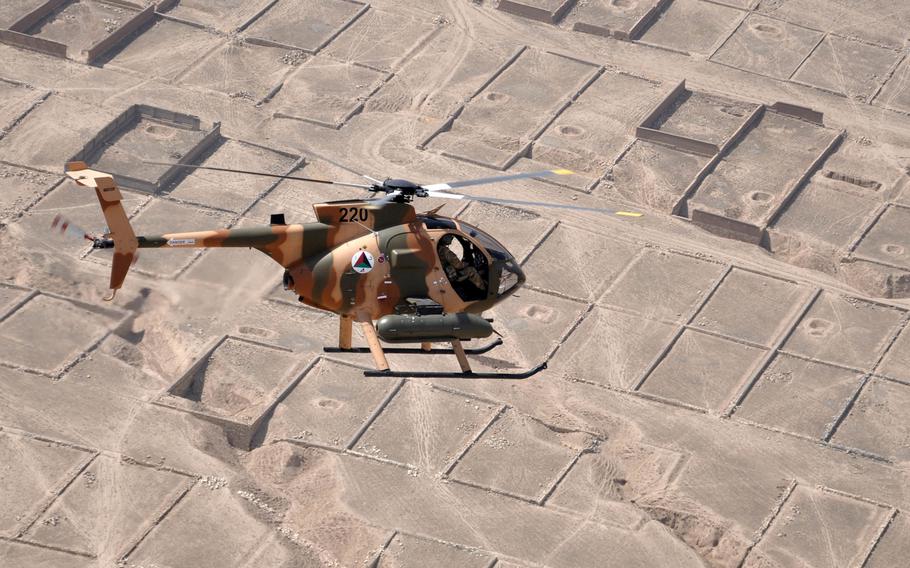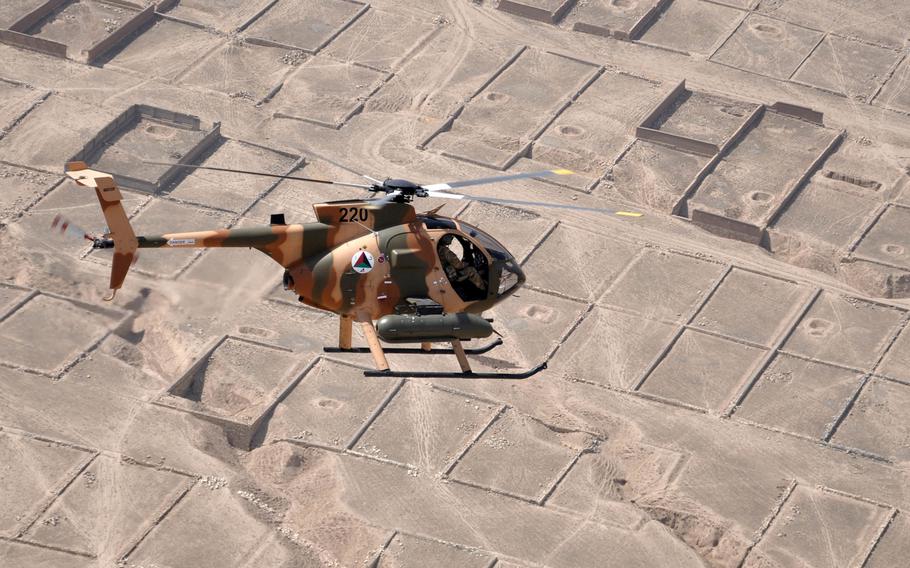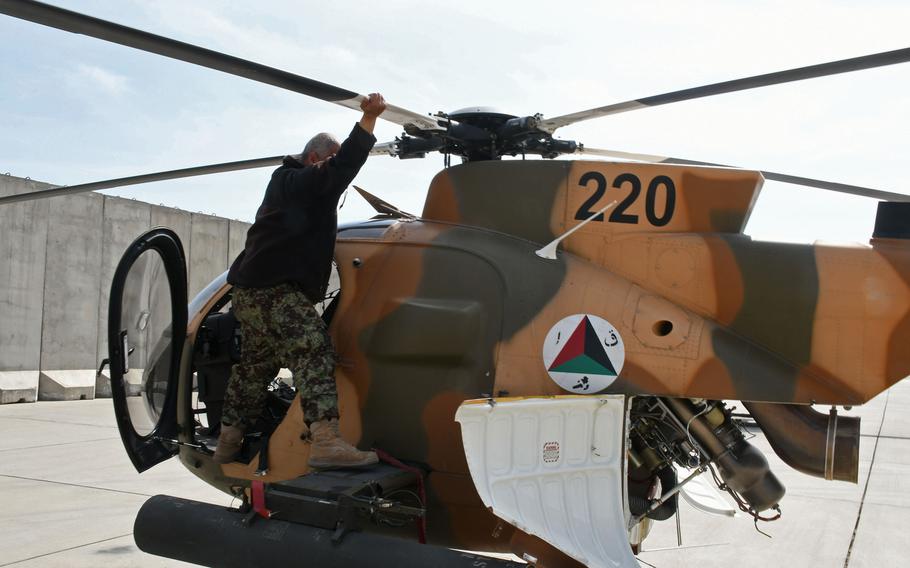 KABUL, Afghanistan — The Army has awarded defense contractor MD Helicopters Inc. $35 million to support Afghanistan's fleet of light attack helicopters, the service said in a statement.
Officials modified a previously awarded contract for the Mesa, Ariz.-based company to maintain and supply a fleet of MD-530F aircraft, provide interpreters and train Afghans.
The work will take place in Mesa and Kabul, and is set to finish Nov. 30, the Army said Thursday.
The award comes as a U.S. official told the Senate Armed Services Committee that the Afghan military will need continued financial support, even if foreign forces leave Afghanistan as part of a deal signed with the Taliban.
"The February 29 Agreement is intended to set security and political conditions under which, after a 14-month process, Afghan forces could maintain stability on their own, albeit with continued U.S. and Coalition funding," said a statement Thursday by James Anderson, nominee for deputy undersecretary of defense for policy, prior to the hearing.
The U.S. has spent $8.5 billion to develop and support Afghanistan's air force, often hailed by U.S. officials as a "force multiplier" in the country's efforts fighting the Taliban.
The MD-530F is relied on to secure convoys and patrols. But the fleet of helicopters has struggled in the first three months of this year with maintenance and fielding issues, the U.S. Special Inspector General for Afghanistan Reconstruction said in a report last week.
A safety issue temporarily grounded the fleet and one helicopter was lost in combat, the SIGAR report said.
The country's fleet of 177 aircraft has been deemed overly dependent on costly foreign contractors due to a lack of trained local mechanics, previous inspector general reports said.
Afghans can take charge of preparing and cleaning the air force's MD-530F helicopters, but maintenance of the craft's electronic equipment is entirely dependent on the contractors, a Defense Department Inspector General report in February said.
lawrence.jp@stripes.com Twitter: @jplawrence3