An Afghan soldier's relatives held his funeral. Nine months later, he called them.
by
Zubair Babakarkhail Phillip Walter Wellman
August 24, 2019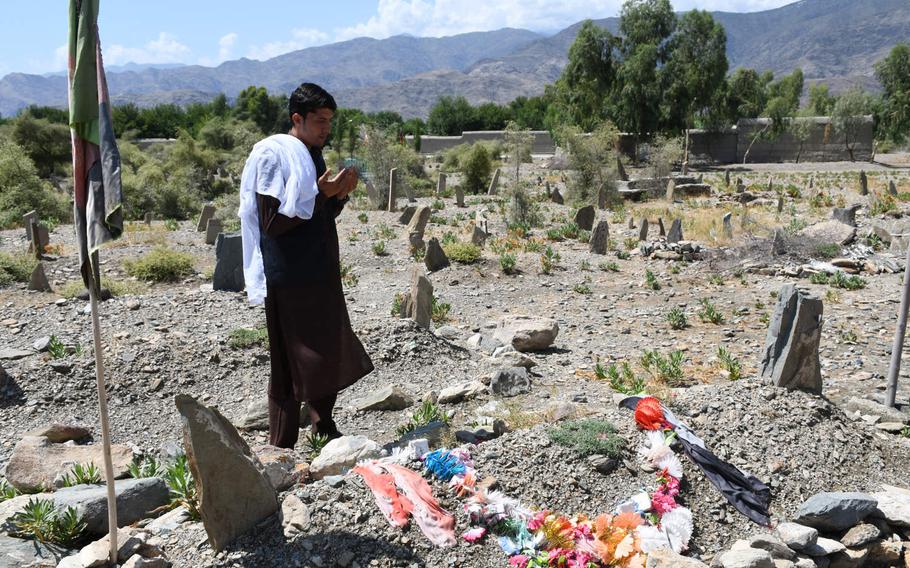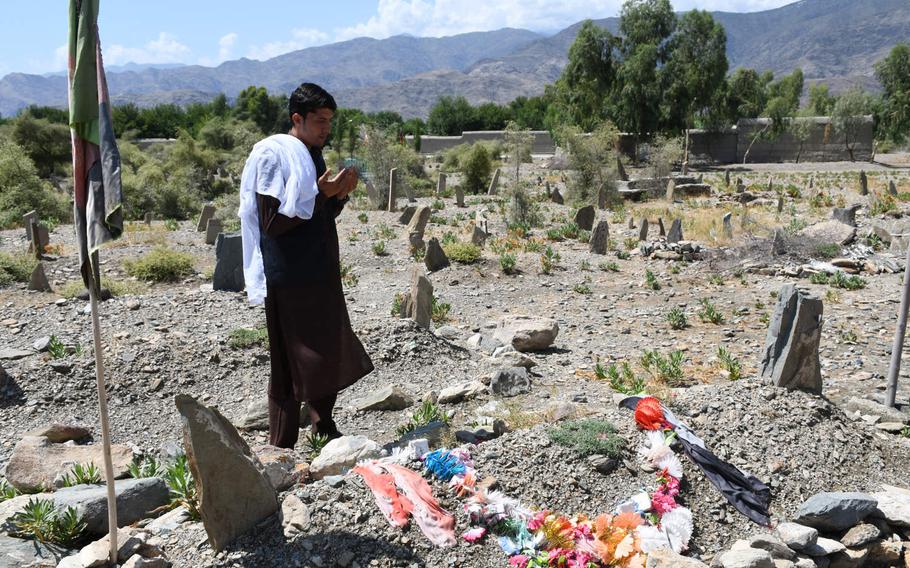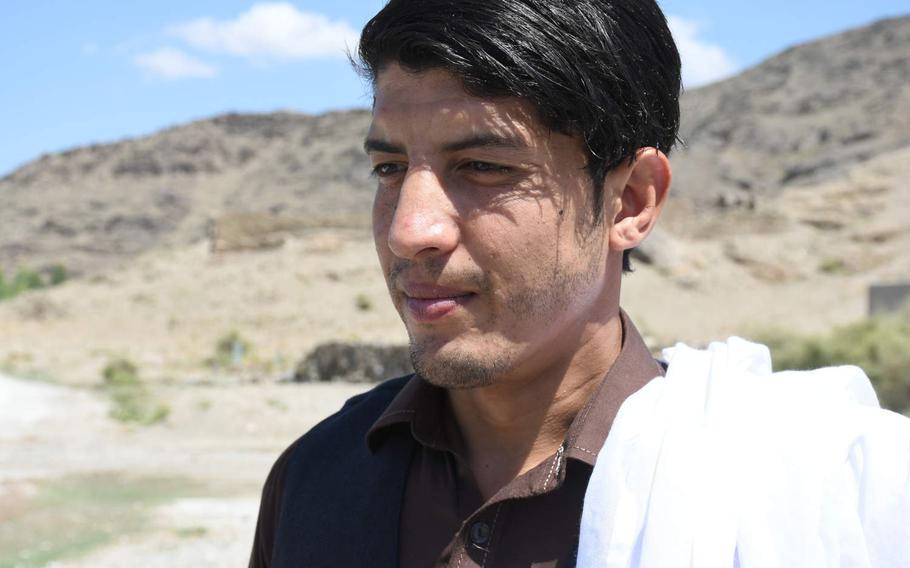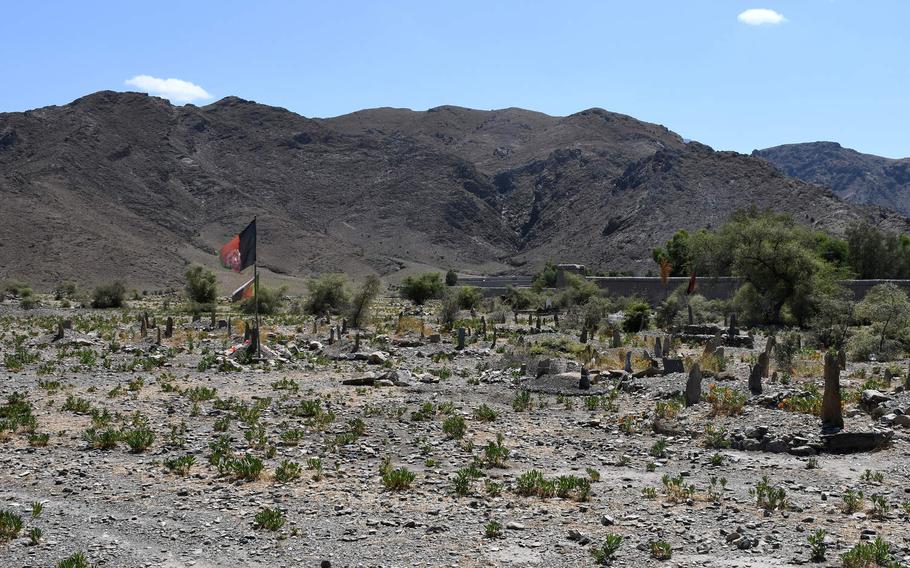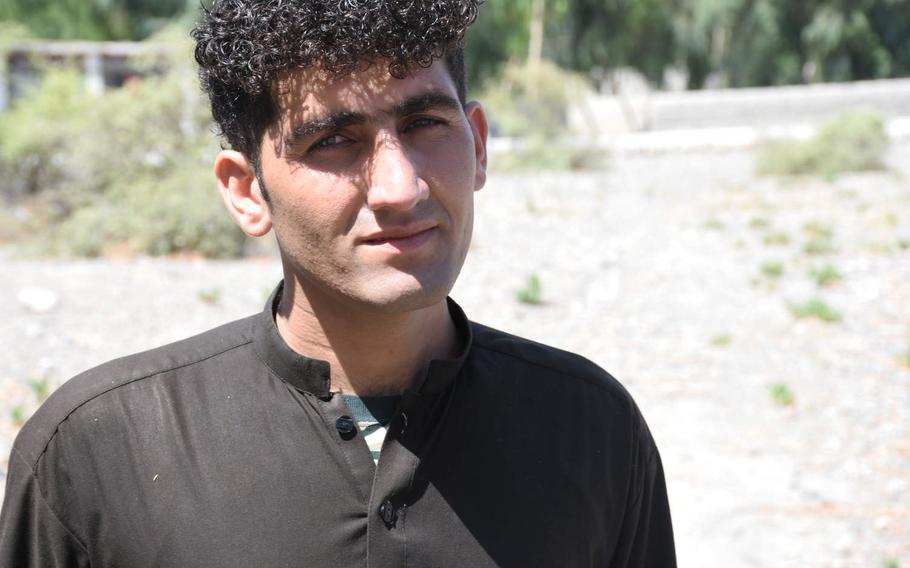 KUNAR, Afghanistan — A family was summoned to a morgue in Kabul to claim the mangled remains of their son, a soldier killed in battle with the Taliban. They took the remains home to Kunar province for burial. Nine months later, he called.
The soldier, Nematullah, had not been killed as the Afghan military thought. Instead, Nematullah, who, like many Afghans, uses only one name, had been captured and held under harrowing conditions until Afghan special forces freed him in a raid.
The body thought to be Nematullah's apparently had been misidentified because it was damaged badly in the fighting.
"We all thought someone was mocking us," said Nematullah's uncle, Ainullah Shahid. "But a soldier took his photo and sent it to us, and we knew it was true. We thought it was a miracle."
After years of war and billions of dollars in U.S. and Western aid, the Afghan military still struggles to track troops accurately, to supply them adequately and to reinforce them quickly when militants strike.
When fighting broke out at Nematullah's base in Uruzgan's Chinarto district, officials called for reinforcements and air support, he told Stars and Stripes during a visit to his village, where he has been recovering since his rescue.
"They kept telling us, 'OK, wait half an hour, we'll send airplanes,' " he recalled. "We kept looking up at the sky that night for help, but nothing came."
When the fighting was over, dozens of Afghan soldiers had been killed. Scores more were unaccounted for because they either fled or joined the insurgents, the Voice of America reported at the time of the battle.
Only four were captured, and they were tortured almost daily for months, Nematullah said.
"They would whip us with sticks and tie weights to our testicles and ask us why we were working for the 'infidels,' " he said.
While he was enduring this cruelty, members of his family were called to a Kabul morgue to retrieve a body officials said was Nematullah's.
The remains were "unrecognizable," said his brother, Enamullah, a member of the Afghan commando forces. After viewing the body, Enamullah agreed with military officials who recommended the rest of the family not do the same.
The Taliban might have put acid onto the man's face to "ruin the image of martyrs," Enamullah said, but the body also might have begun to decompose after days in Uruzgan's heat. Several others killed in the attack also were unrecognizable, he said.
"I can't express how emotional I was when I opened the coffin," he said. "I couldn't see a face, but I believed it was my brother because they told me it was."
Family members are still unsure how the military determined the body to be Nematullah's.
The Defense Ministry insists that it has systems in place to prevent such errors. All soldiers have their biometric information recorded so casualties can be identified, said spokesman Rohullah Ahmadzai.
But other control systems put into place by U.S. and allied forces have broken down in the past.
For example, a system designed to prevent "human error" in the country's pay and personnel system failed to prevent mistakes because it allowed a manual work-around, according to a Pentagon Inspector General report released this month.
NATO rolled out the system to prevent officials from padding their rosters with "ghost soldiers" in order to pocket the pay of troops who either never existed, left the force or were killed.
The latest tally of army and police forces this spring only counted personnel whose fingerprints and iris scans were in the system. It showed some 35,000 fewer members than the previous quarter's tally, which had used other means to document forces' pay.
Despite the military's problems, Nematullah said he's ready to return to the battlefield after his recovery from his ordeal.
He also said a withdrawal of all U.S. and foreign troops as part of a deal with the Taliban being hammered out in Doha would "feel like a betrayal" to Afghans like him who have suffered in the war against the Taliban.
Standing with his uncle Shahid and other family members at the burial site nestled among Kunar's mountains, Nematullah said he probably knew the soldier lying in his grave, which has been decorated with plastic flowers and Afghan flags.
"Hopefully, one day they will figure out who this person was and his family will come for him," said Shahid.
wellman.phillip@stripes.com Twitter: @pwwellman