Amid threats of violence, Afghans prepare to vote in presidential election
by
J.P. Lawrence Phillip Walter Wellman Zubair Babakarkhail
September 26, 2019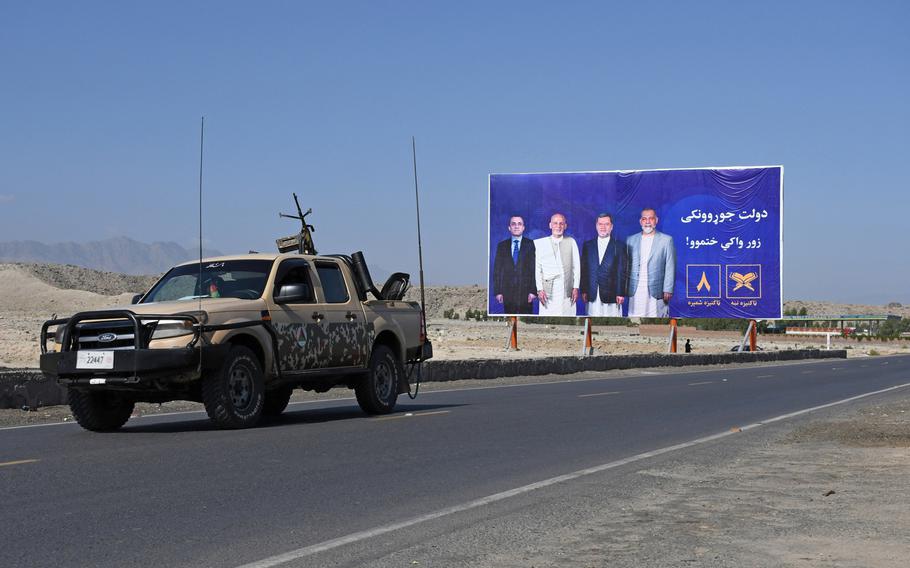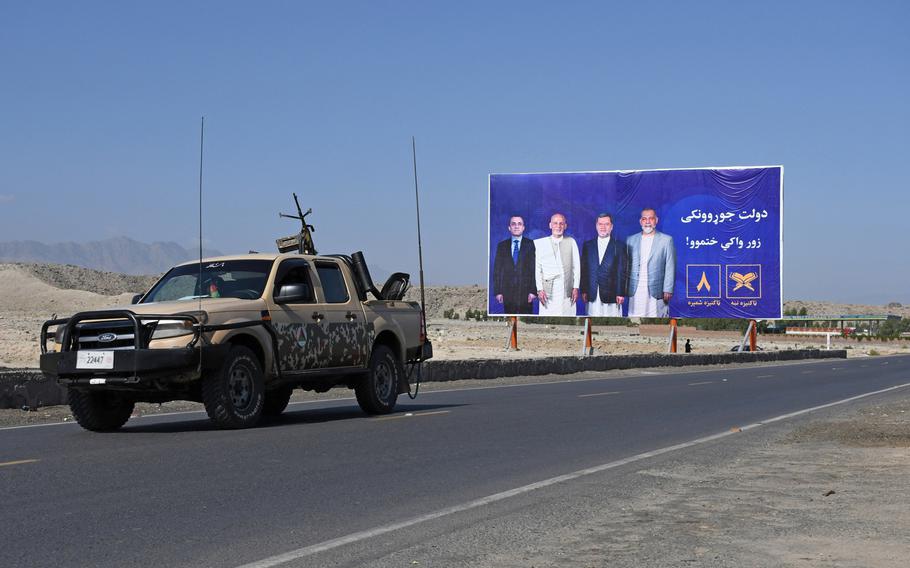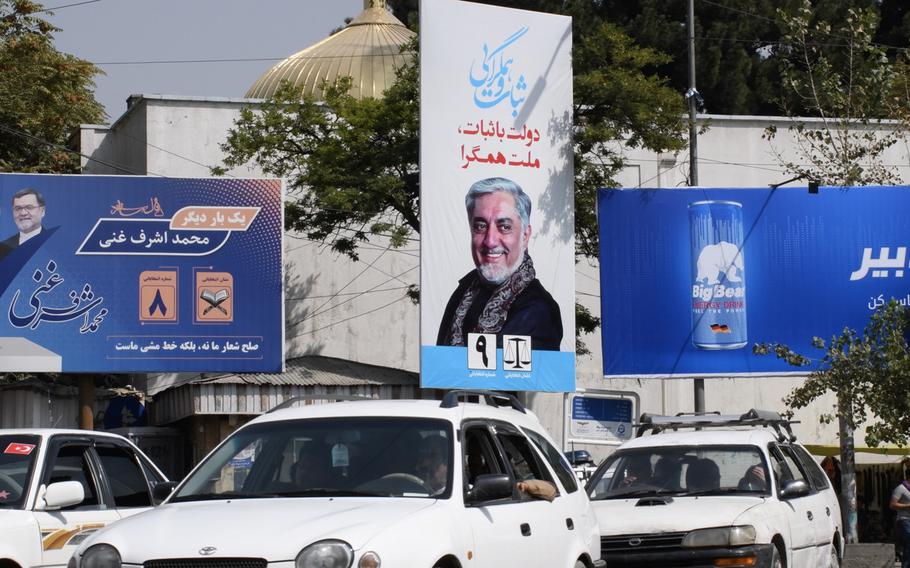 KABUL, Afghanistan — Afghans are preparing to vote this weekend in their country's fourth presidential election since U.S.-led forces ousted the Taliban in 2001, amid threats of violence from insurgent groups.
The Taliban issued a fresh warning to Afghans on Thursday telling them to shun the election, which it called a "fake process of the American invaders."
The warning followed a string of attacks since President Donald Trump abruptly canceled peace talks between American and Taliban officials earlier this month, just as the two sides were reported to be on the verge of a deal to end America's longest war.
Following the collapse of the talks, Trump said the insurgents would be hit "harder than they have ever been hit before" while the Taliban warned they would target polling centers, campaign offices and election security personnel.
The persistent violence, coupled with widespread corruption, may affect turnout. Some Afghans, such as Kabul shopkeeper Jafar Husaini, have grown disillusioned by the democratic process.
"We went and voted in the past, but I don't think many Afghans will vote this time," Husaini said. "I won't participate because it didn't bring any change."
Afghans who do go to the polls will have more than a dozen candidates to choose from. Among them are incumbent President Ashraf Ghani, who is expected to win another term, and his main rival, Chief Executive Abdullah Abdullah. Both have both pledged to unite the country and end the seemingly endless violence and stop the soaring civilian death toll, which the United Nations recently described as "shocking and unacceptable." Ghani and Abdullah share power under an agreement brokered by the U.S. after the 2014 presidential election.
Over 9 million people, or around a quarter of the population, are eligible to vote in Saturday's election, which will only happen in government-controlled areas, where just over 60% of Afghans live. Even in those areas, it was recently announced that out of 7,400 polling centers, around 2,000 would be closed because of Taliban threats.
The Taliban are believed to control or contest more territory than at any other time since international forces arrived in Afghanistan in 2001 and overthrew the militant group, which had controlled most of the country for five years.
NATO's Resolute Support mission, which trains and advises Afghan forces, told Stars and Stripes that securing the election was "an Afghan responsibility." Foreign forces have, however, provided training to Afghans on how to do that.
Afghanistan's defense and interior ministries this week made public the security procedures they plan to have in place during the election, including deploying tens of thousands of security personnel to polling stations around the country.
In spite of the assurances, Abdul Azizi Ibrahimi, a spokesman for Afghanistan's Election Commission, said he was troubled by the potential for violence during Saturday's vote.
"We are very much concerned about the ongoing insecurity in the country," Ibrahimi said. "It will be a big problem."
There have been several attacks in the days leading up to the vote.
On Tuesday, a homemade bomb killed three civilians at a campaign office for Ghani in Kandahar. Last week, a Taliban suicide bomber targeted a Ghani rally in Parwan province, close to Bagram Airfield, killing 30 civilians and wounding over 50 others.
Memories of violence during last year's parliamentary elections are also fresh in the minds of many, including Kabul resident Abdul Qahar Rashidi, whose son was killed when the Taliban attacked the polling station he was voting in.
"We are afraid it could happen again," Rashidi said. "Those moments are in our minds and hearts all the time. I still haven't decided if I will vote or not."
At his home in the north of the capital, Rashidi's relatives unrolled a giant photo of his son Rameed, who was an engineering and law graduate.
"He was our hero," his uncle Azim Rashidi said, adding that he was determined to cast his ballot Saturday for someone he hoped would stop the violence in Afghanistan..
"We must vote," Rashidi said, "We have no other way."
wellman.phillip@stripes.com Twitter: @pwwellman
lawrence.jp@stripes.com Twitter: @jplawrence3